If you look around in the market, there are pockets of opportunity…
And to be quite honest with you, if you can identify chart patterns and catalysts — I believe it's possible to uncover these money-making trade ideas, potentially.
Heck, yesterday — I spotted my trusty fish hook pattern in TLRY, and was able to nail the setup.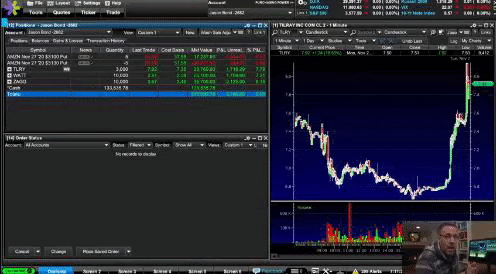 This morning I got on Facebook live to review this trade, if you missed out. It's important you rewatch it because this lesson can help you identify these opportunities.
Listen, almost every day since last Monday several stocks went parabolic.
Typically, when a stock goes on a 30%+ run, traders wonder: "What was the news?"… as if knowing the news gives newbies a sustainable edge.
In reality, the news alone often does not justify these big moves: more often than not, new business initiatives or partnerships take years to show profit…
However, what does make these stocks go really high is a combination of low share float and high short interest.
The way it works is simple, in my opinion. You see, when the supply of shares is limited and demand is high, price goes up.
Let me show you what I mean by that… and why it's crucial to understand what a short squeeze is.
With the techniques I'm about to share with you, I've uncovered two stocks that can squeeze the shorts and run higher…
Will The Shorts Continue To Get Squeezed In These Names?
As price goes up, early shorts are forced to cover, driving the stock even higher, forcing the next set of short sellers to cover, and so on.
This vicious cycle turns into parabolic moves and goes on until there is no one left to buy.
It's what's known as a short squeeze, and we've seen them happen in cannabis stocks already. Heck, we've even seen it happen in Tesla Inc. (TSLA).
Note, however, that sometimes the information about short interest or float online is outdated. If you want to reference short interest, you can look at Finviz and Morningstar. ShortSight offers "real-time" short interest data, but there's a subscription fee.
Getting back.
This means that traders have to be able to deduce whether these two parameters have changed recently based on price action of the stock in recent days.
Today I will give you 2 stocks with real short squeeze potential
Greenland Technologies Holding Corp. (GTEC)
This is one stock I've traded a few times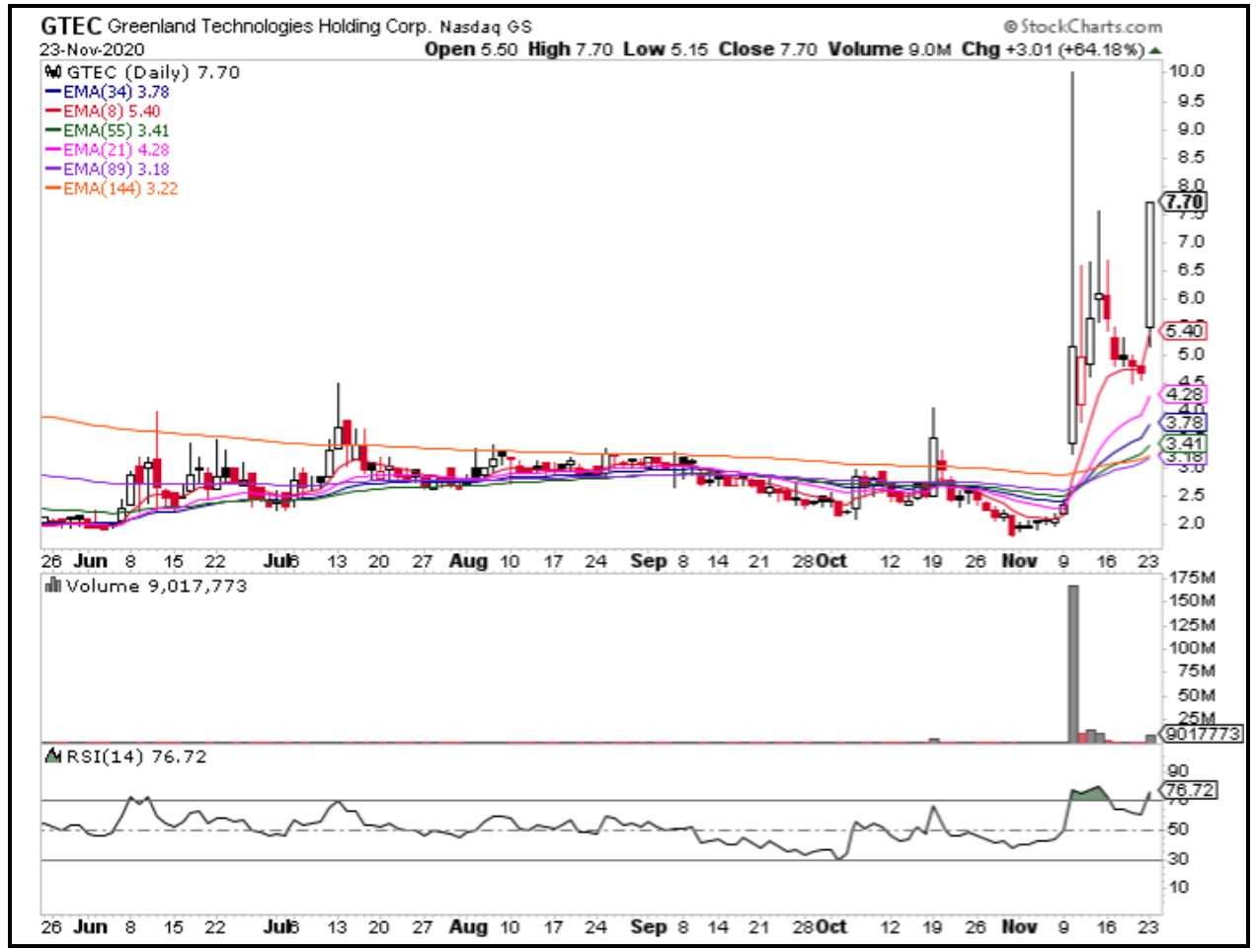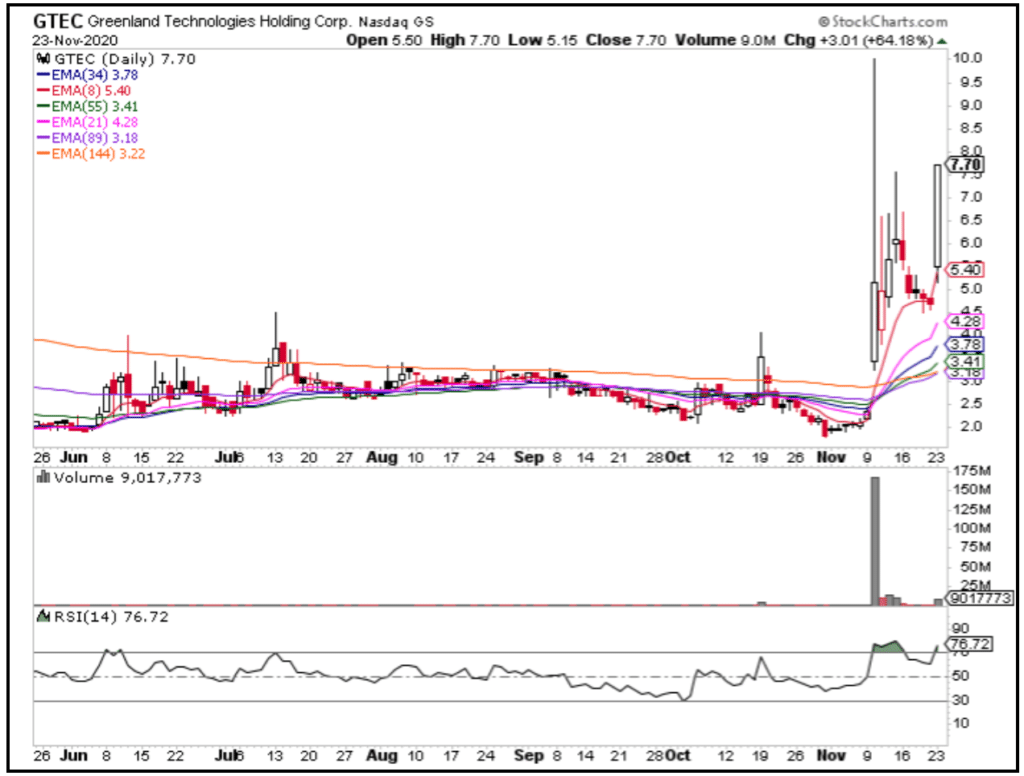 Greenland Technologies Holding Corporation announced they would begin offering an integrated electric drivetrain system to its existing clients to support the manufacturing of electric forklifts using lithium batteries on November 10th.
Since the announcement pop, GTEC pulled back from the high of $10 into the $4.5 area. Yesterday, however, it gained 64% on the day.
GTEC has the variables of an explosive combo: the Chinese stock with a 2.1M float in the EV sector that might have caught short off guard.
Keep it on watch tomorrow if it manages to hold above the $7.05 – $7.10 area.
Nano Dimension (NNDM)
This is another stock I've traded recently before.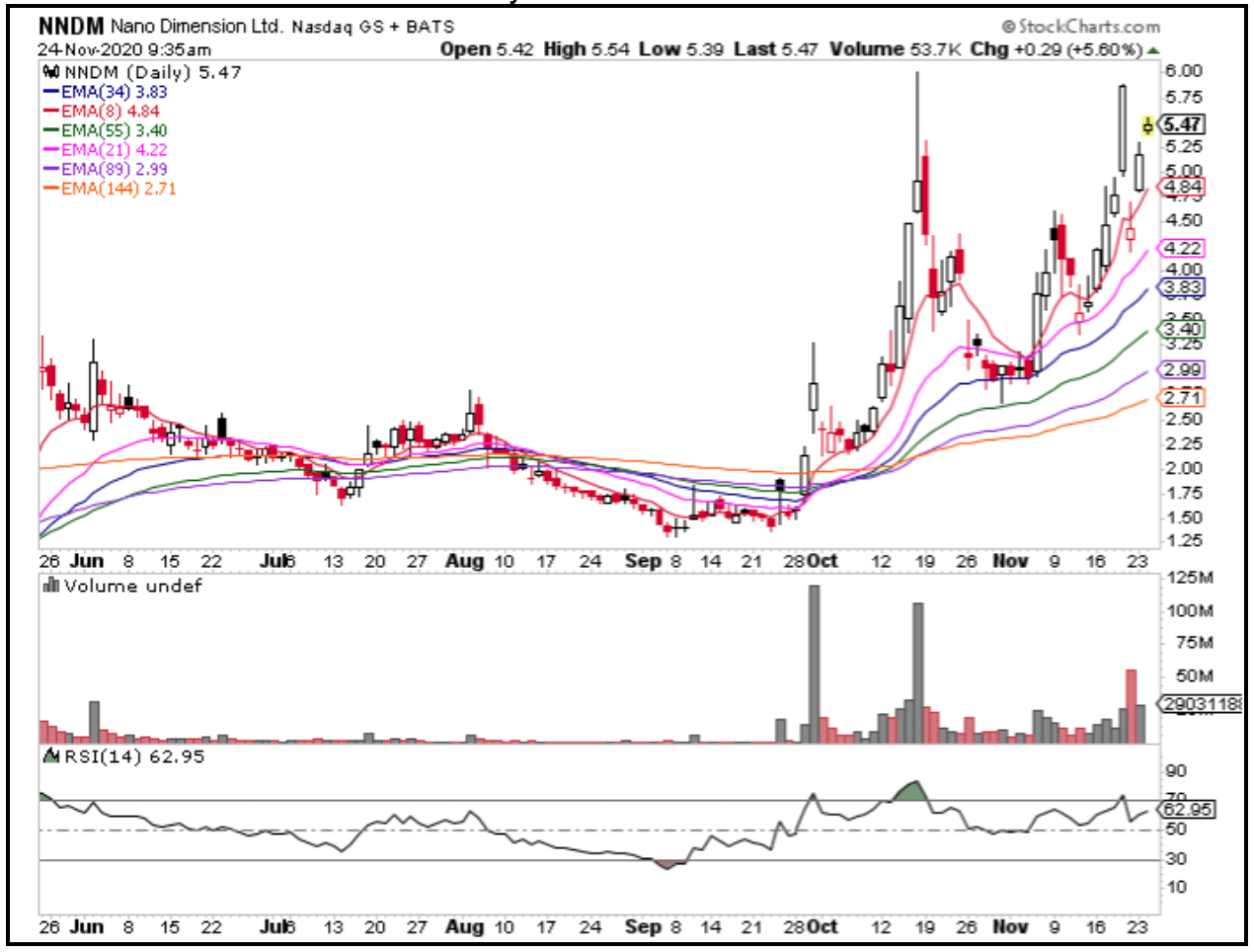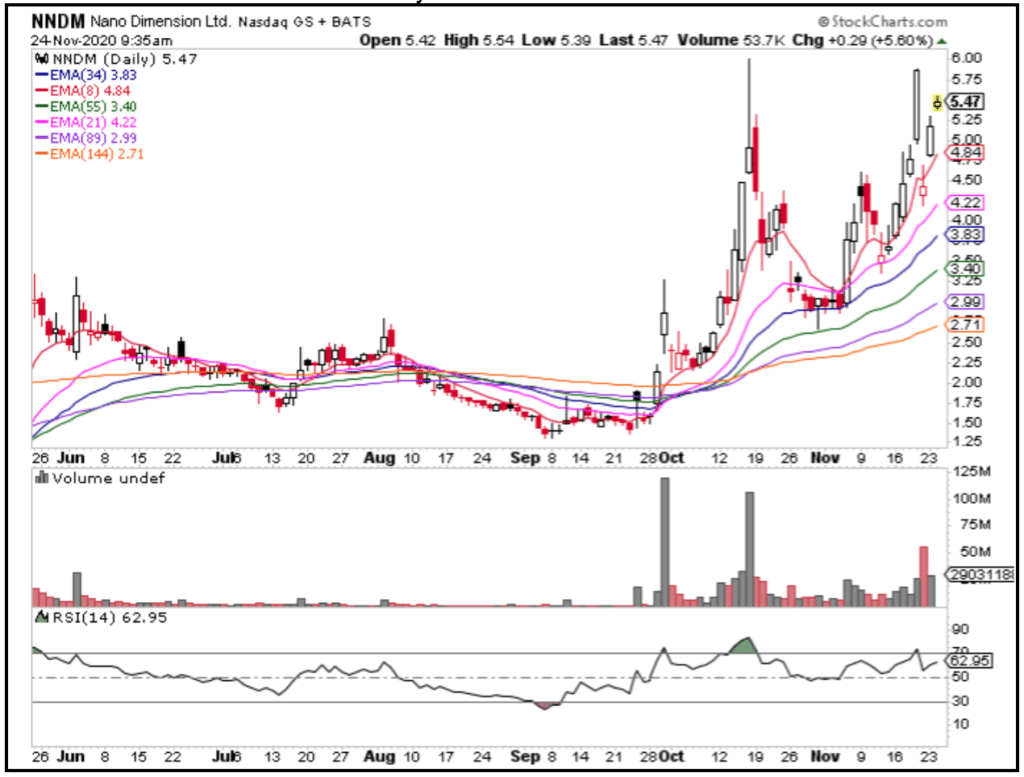 On Friday, Nano Dimension announced a $100M direct offering at $4 per share. Yesterday, the company announced the offering was concluded while the stock closed above $5.
Given that the stock is less than 20% away from its 52 week high of $6, it could potentially mean short sellers who sold into the offering will start running for the exit.
While short interest is only 10% on the float of 70M shares, NNDM is worth keeping an eye on… especially since there's a double top pattern, and if you know me… one of my sayings is: triple tops typically never stick around.
Listen, you've seen how crazy these small-caps have been.
If you haven't been trading these names, I truly believe you're learning money on the table. If you want to learn how to trade these names and identify chart patterns…
Then you must attend this training session here.
These three chart patterns are my bread and butter, and they work not only in this market environment… but nearly any market environment.