There are plenty of opportunities out there — and if you're able to understand price action, chart patterns, and catalysts… it's possible to uncover hot trade ideas in my opinion.
I mean heck, I was able to rattle off more than five figures in trading profits yesterday…*


Primarily from trading the setups I've been teaching traders out to use for about a decade.
Today, I want to show you one of my favorite patterns, which can be beneficial in my opinion, especially now that we've seen an uptick in battered stocks taking off.
I know what you're probably wondering…
Do you even use these patterns?
Of course, I do and I want to show you how I used the fish hook pattern to uncover a quick winner in GTEC on Tuesday.
Teach A Man To Fish…
Listen, anyone can give you a trade idea. It's either going to work or not, and that can potentially just feed you for a day.
However, if a trader teaches you how to use a pattern, it can help you identify trading opportunities for years to come. That's why I'm all about showing you how to use some of my favorite patterns.
That leads to today's lesson: the fish hook pattern.
First, riddle me this… how many times have you seen a stock drop and bottom out, and you think this stock can bounce, but get afraid?
Only to watch the stock catch a bid and run higher.
I can tell you it's not fun to have a trade idea but not be able to execute because the price action looks ugly.
So this is where the fish hook pattern comes into play.
Check out this trade I jumped into in GTEC on Tuesday.
i bought GTEC at 5.23, risky trade, went small with 3k shares, goal 10-20%, probable day trade
yes it's a breakout but on the intraday at this point it's more of a fish hook down from $10 to $5, a bounce to $6 would be a nice quick win if it works, in play above 4.80's, see if this starts to squeeze some this afternoon as shorts cover that nice pullback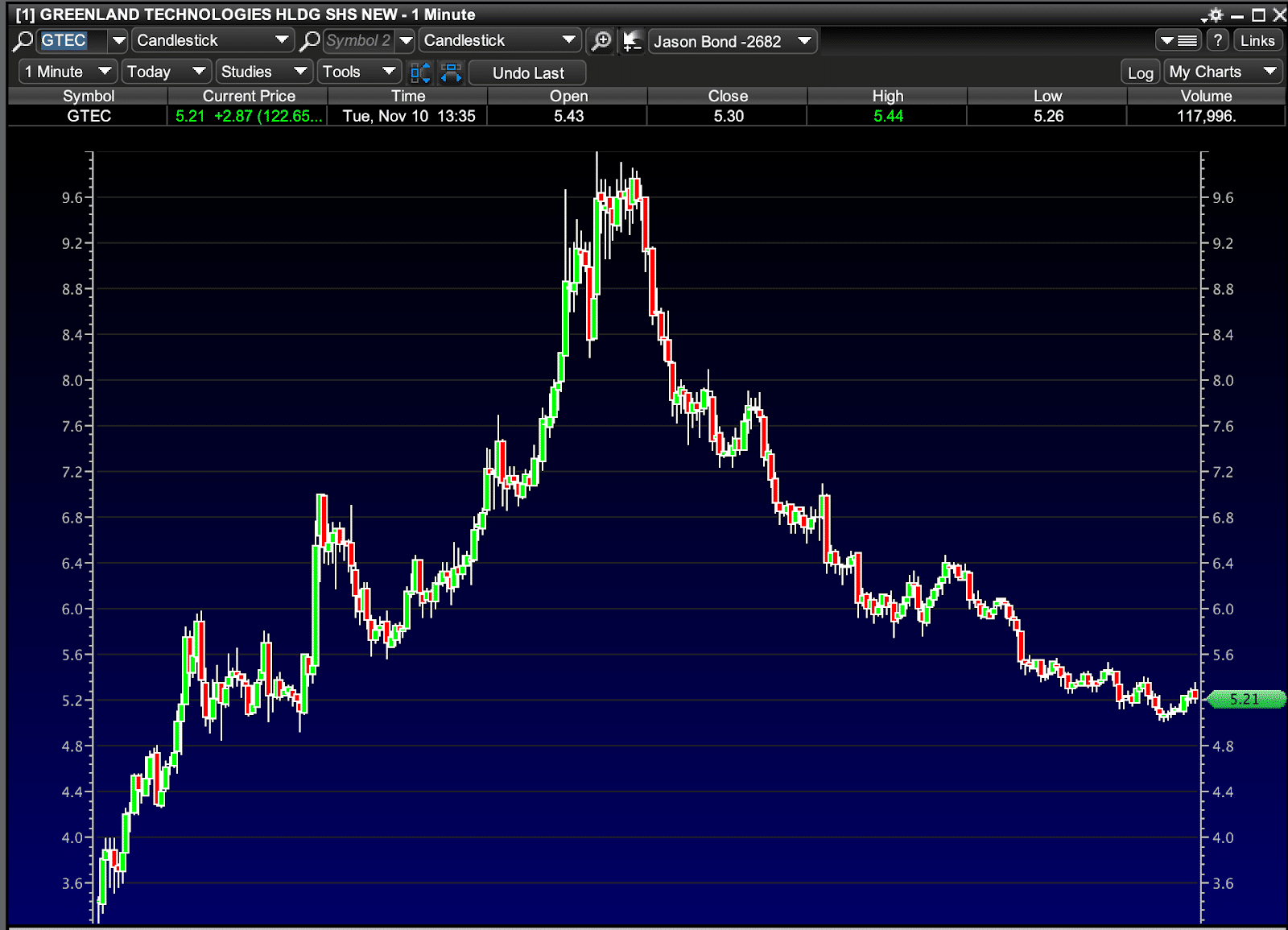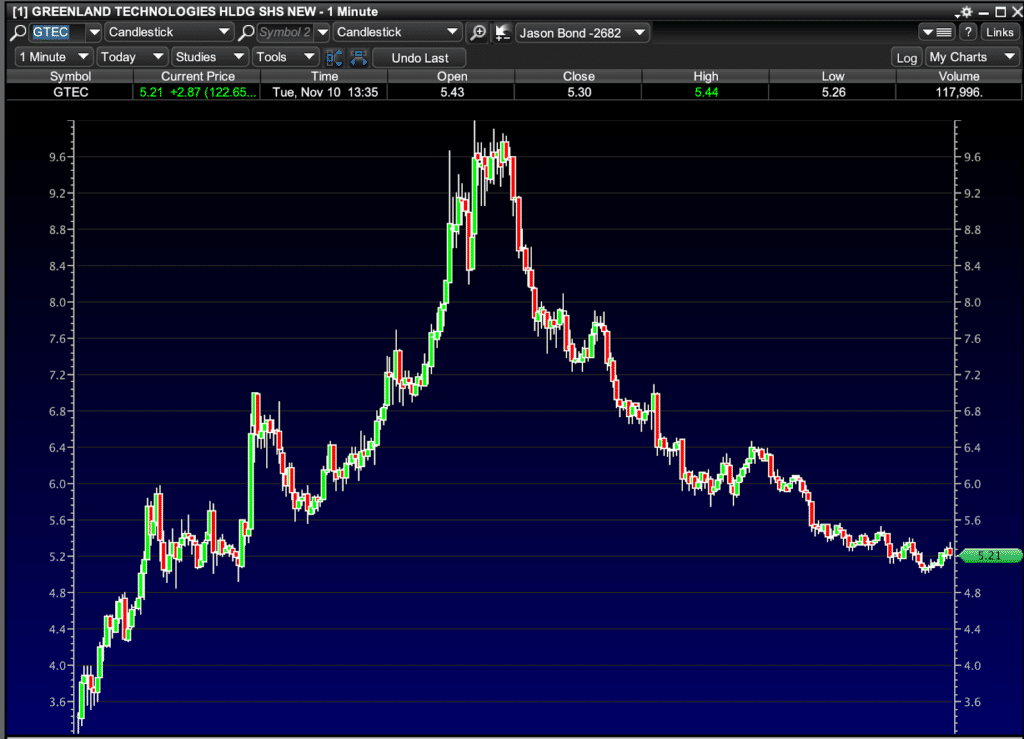 So with GTEC the stock actually made a move all the way to $10, then pulled back, but started to find support. The stock held above $4.80 quite well, and I wasn't looking for a whole lot on this trade, just about 10%.
You see, these base hits add up over time, and if I can nail a couple of these a week, I can quickly grow my account.
Fast forward to just about 25 minutes later…
nailed it! out GTEC on the way to 5.90's. solid 1500 profit or just over 10%, text book fish hook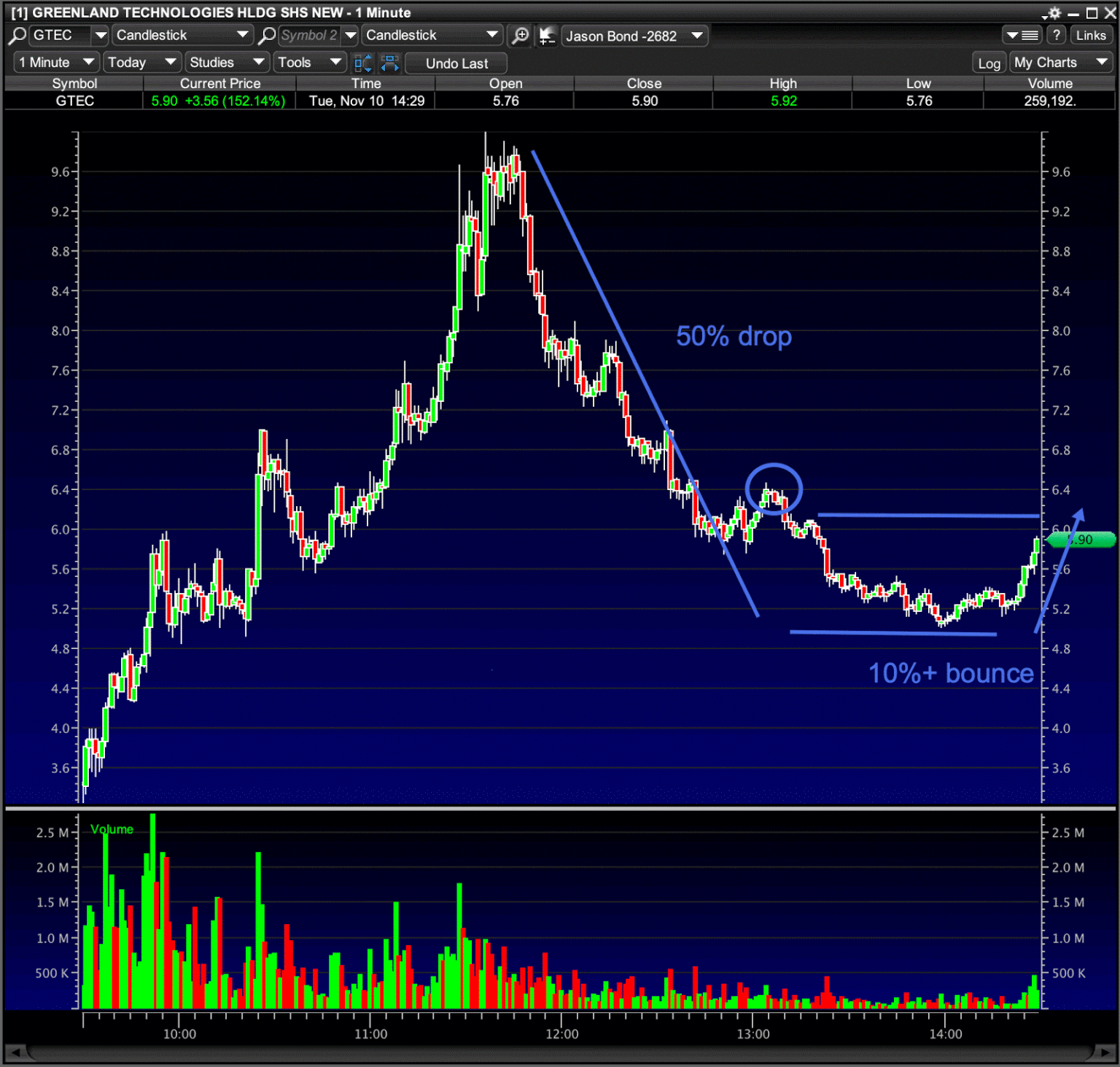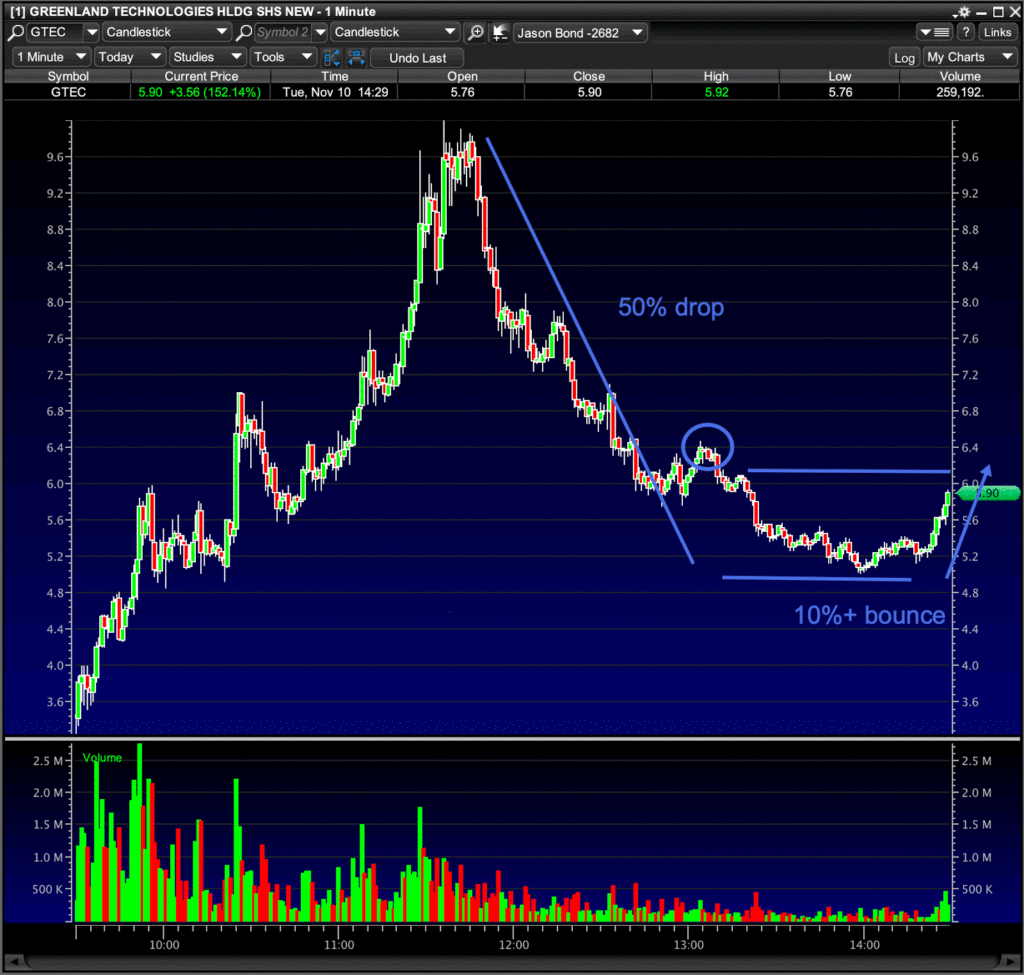 Now, I do want to give you a bit of homework here. If you go on Finviz, and go under the "Screener" tab.
Filter for small-cap stocks, those with a market cap under $2B. Under performance, select "Week -30%".


Then if you select the chart view, try to see if you can spot the fish hook pattern.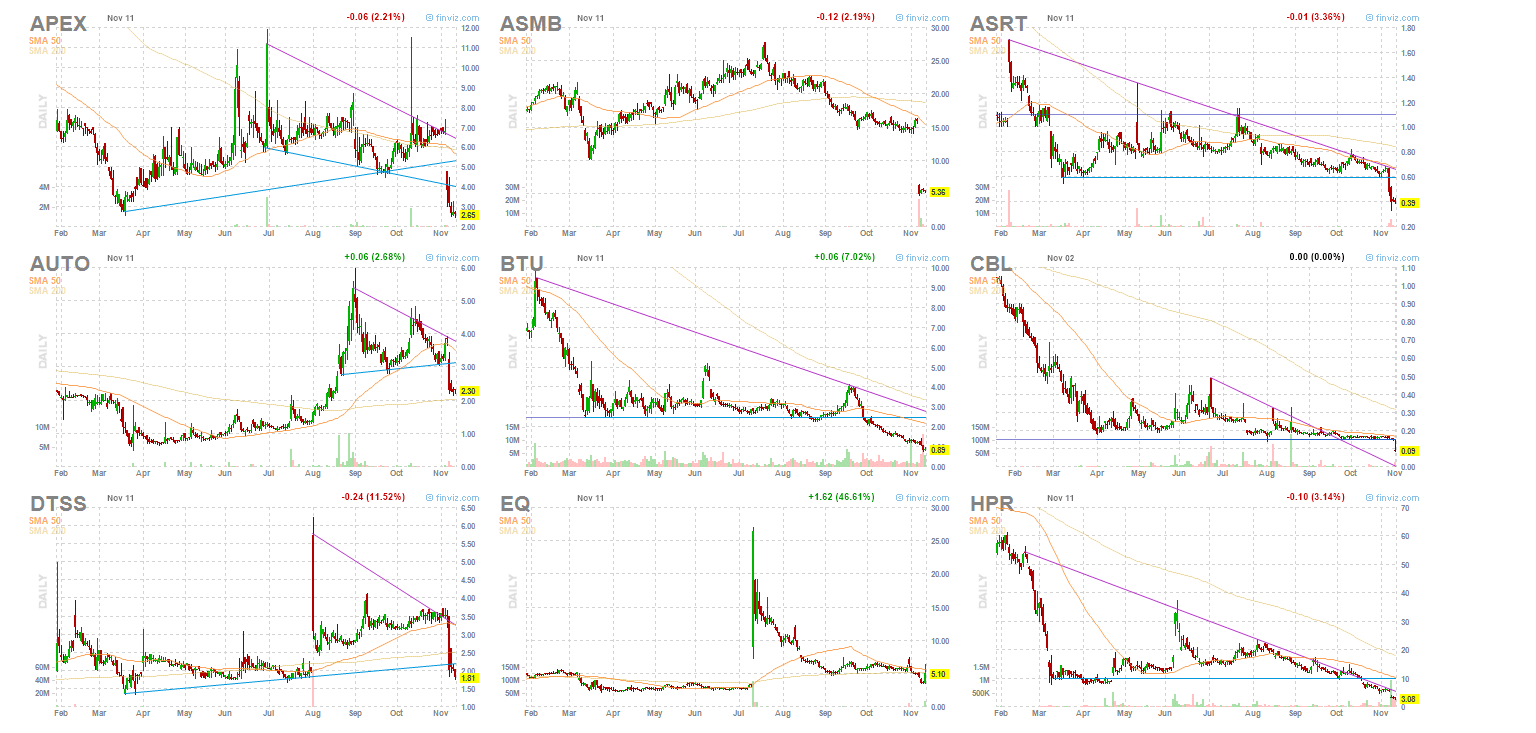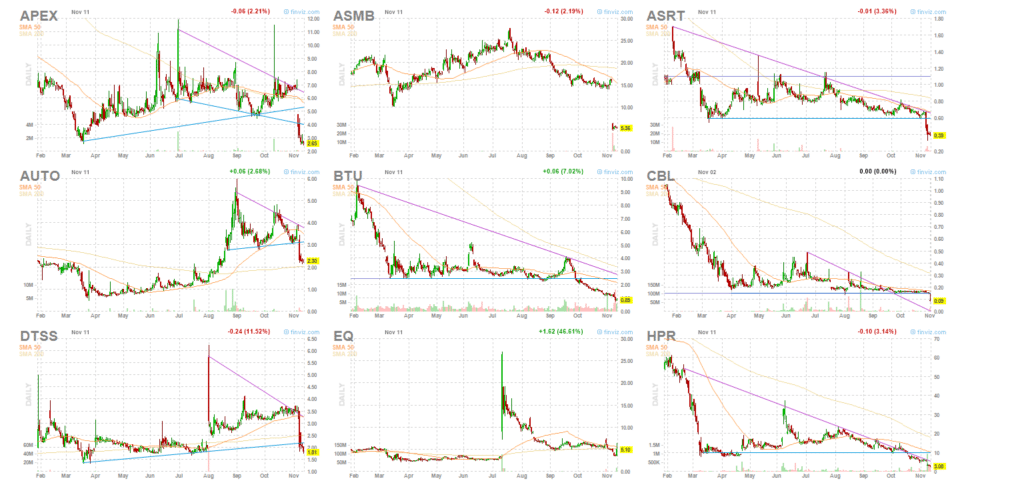 For me personally, chart patterns have been working. If you want to learn how I utilize pattern recognition to uncover momentum stocks before they run, then click here to claim your complimentary copy of my latest training guide.