The back story: After the 2008 meltdown, copper rallied from 2009 until late February 2011, then trended down and hit a bottom in January 2016. Since then, copper's slowly been working its way higher; if you look at a weekly chart, it broke out of its long-term down-trending channel right around mid-November 2016, and in the last three weeks, it worked its way over its 200-period moving average. We're seeing the actual commodity breaking out of a five-year slump.
In the world of trading, it's called "Dr. Copper," such an accurate leading indicator that it should have a Ph.D. in economics. If demand for copper is moving up, the underpinnings of the world economy should be good, because it's used in so many sectors – electronics, home building, manufacturing, power generation.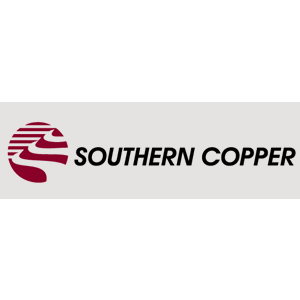 How I'm playing it: Look at stocks like Vale SA (VALE), which made it over its 200-period moving average on a weekly broken channel in January, and is very close to testing its high. Rio Tinto PLC (RIO) is right up against a resistance area since 2015, and looks like it's getting the energy to break through again. Freeport-McMoRan (FCX) is another potential play.
One of the best copper plays in the U.S. is Southern Copper Corp. (SCCO) which has a monthly cup-and-handle pattern, and looks like it's gaining some steam here, heading for a level we haven't broken since 2013.
I don't have any positions on the U.S. side, but I went long July 10 on Hudbay Minerals Inc. (HBM.TO), buying 3,000 shares at $7.32CDN, and 3,000 shares of First Quantum Minerals Ltd. (FM.TO) at $10.27CDN on June 21.
My whole point: I like the copper plays for a long-term hold, SCCO being my favorite, with the understanding that our economy should be getting stronger — if the demand for copper is rising — and taking commodity prices and mining stocks with it.
#-#-#
Petra Hess runs PetraPicks.com. She is a technical swing trader and long-term investor in domestic and Canadian stocks and ETFs. At the time this article was published on RagingBull.com, she does not hold copper stocks on any of the U.S. exchanges, but does have positions on the Toronto Exchange in Hudbay Minerals Inc. (HBM.TO) and First Quantum Minerals Ltd. (FM.TO).
Related Articles: