Right now, as the dust is starting to settle around the election… one thing is clear – tomorrow is a new trading day regardless of who wins
Now sure, I am just as cautious as the next guy when it comes to volatility around the elections…but
Instead of seeing fear, I see dollar signs.
And how do I make heads or tails of the markets when volatility kicks in?
Well, I look for a specific setup and focus on two key indicators to make my trading decision
And I stick to what works for me and focus on Fractal Energy as the catalyst to a stock's movement
Now you might be wondering… why would I think this strategy can help you uncover opportunities in the market?
Well, it's landed me an undefeated record since launching Energy Trader and I don't plan on slowing down anytime soon!*
Now let me show you what I'm looking for in the charts coming up after the election and how I'm trading around this increase in volatility.
*Results presented are not typical and may vary from person to person. Please see our full disclaimer here: ragingbull.com/disclaimer
How I Find The Hidden Trend In The Markets
Trading the markets is all about the trend…
You are either a trend trader, or a counter-trend trader… but not much else
And after the excitement surrounding the elections starts to quiet down, you probably have already missed your trade by waiting for your trade to show itself!
For me personally, I love to trade when there is "blood in the streets" and be proactive with my trades.
And to hunt down my trades, I turn to my custom indicator Fractal Energy to give me the advantage over my competitors
You see, in my opinion… This is when volatility is increasing and options premium has been juiced up, that's the best time to sell credit spreads.
And my favorite spread to trade is the Bull Put Credit Spread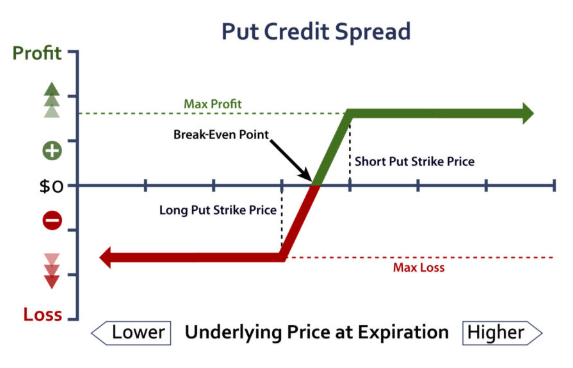 Not sure how this strategy will work for you?
[Click here to learn more about the Put Credit Spread and how I use this strategy for income trading]
So why do I like this trade?
It allows me to generate income instead of picking a direction of a stock…
You see, if a stock goes up, down, or sideways I make money for placing this trade.
Then, only when the options decay, I lock in profits and take my risk off the table
And I've been landing over a 75% ROI per trade on my Energy Trader setups!*
What I've Uncovered In This "Cup of Joe" Stock
The world runs on caffeine… and without it, I can tell you that I would be struggling in the mornings.
And just by looking at the technicals, it appears that traders have been identifying this one stock they want to trade
Now, it's popped up on my scanner and it's a stock that I need to take a closer look at!
Starbucks (SBUX)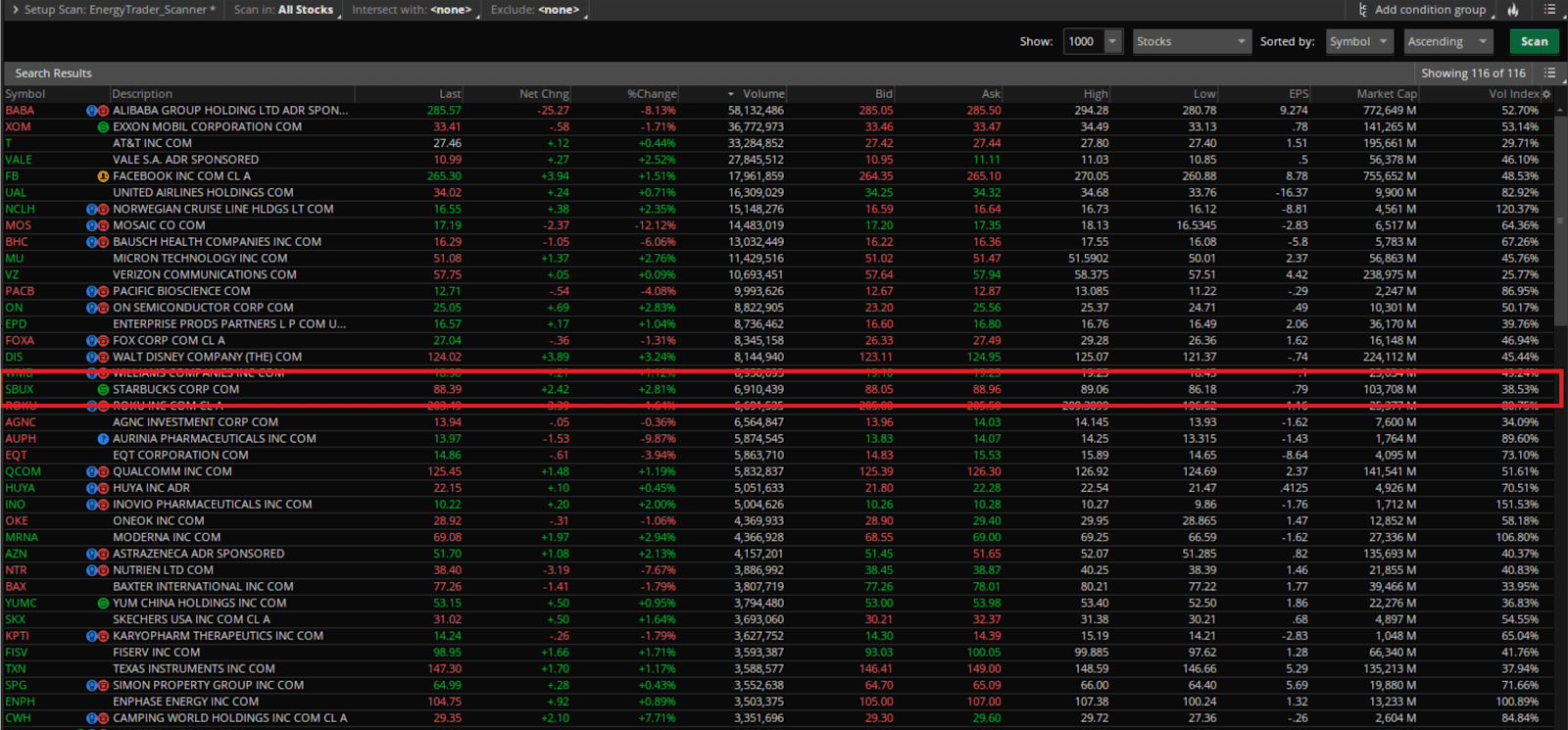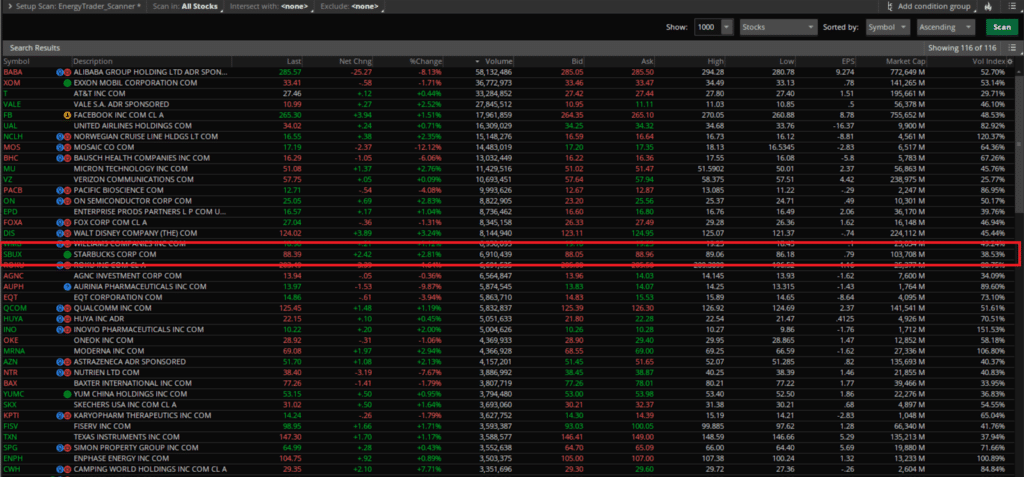 Source:Thinkorswim
You see, I don't need any fancy news, catalysts, or order flow to know that I already like this stock.
Why's that?
Well…In my opinion, since it's on my watchlist it must be a candidate for a credit spread trade setup, which is based on a set of Fractal Energy and Bollinger Bands.
Let's take a look at how SBUX reacted from Fractal Energy in the past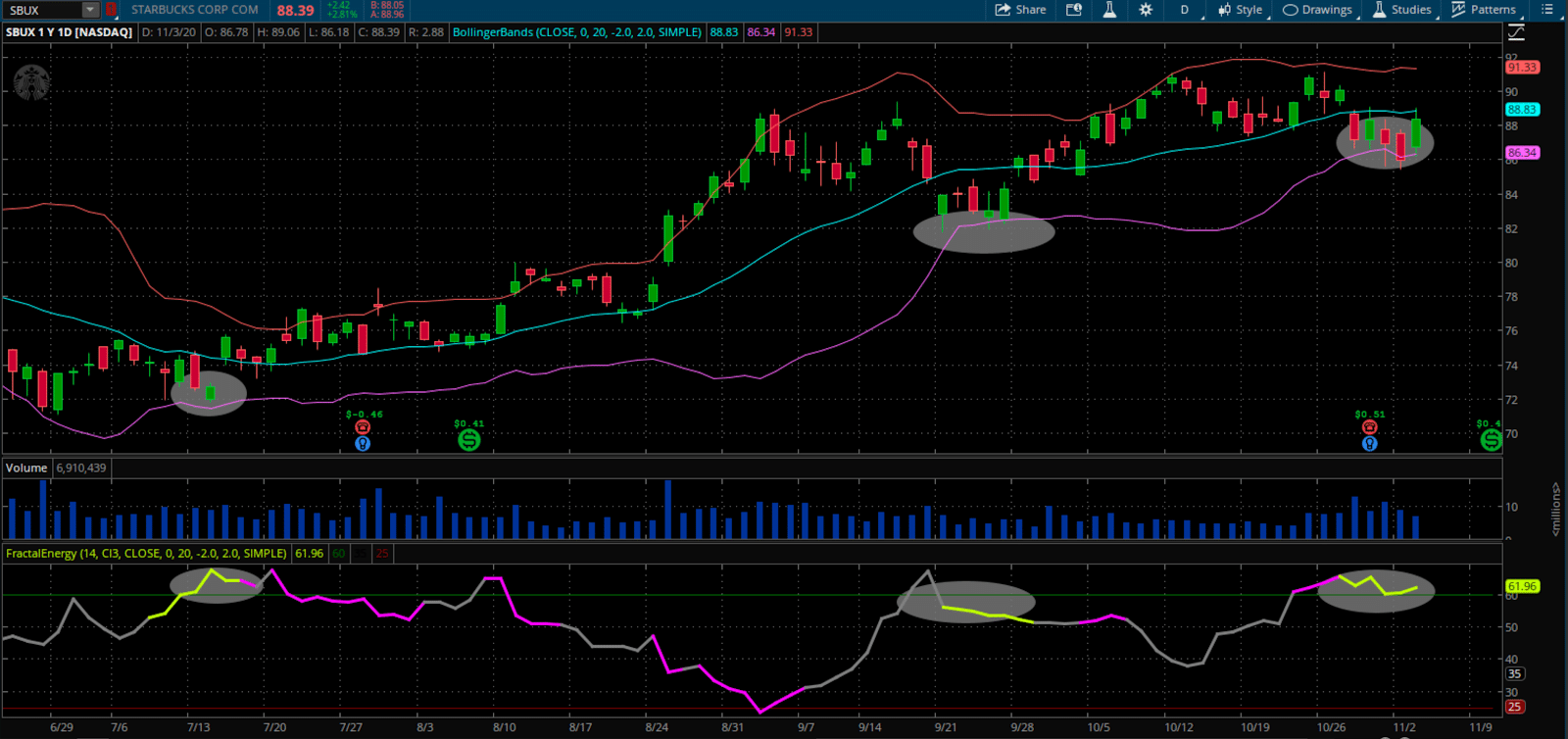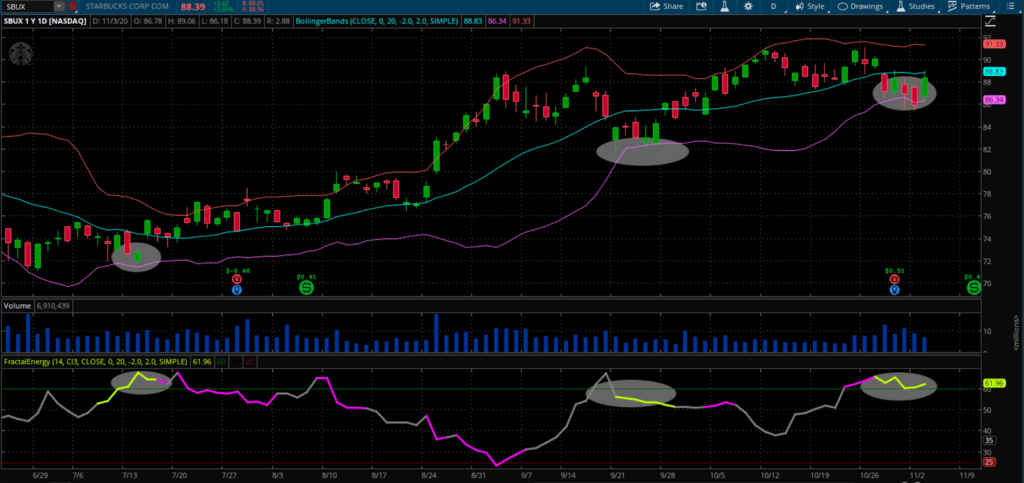 Source: Thinkorswim
In the last two signals, Fractal Energy and the Bollinger Bands have successfully predicted higher price movements.
But you see, I don't know what the future holds, but I want to stick to my game plan
In my opinion, this setup that is currently unfolding in the SPYs is reminiscent of the last two setups earlier in the year
And now that we are already past earnings, there is not much uncertainty that is left in the stock price.
Once I decide it's going to be a trade I want to take, I will look to execute my favorite strategy, the credit put spread.
So in this market environment, it's critical to make sure that you have a clear strategy outlined and trade the plan you have outlined for yourself.
Wrapping up
Fractals are the cornerstone of Energy Trader
When it comes to placing a trade, I always make sure there's an edge by leveraging the power of the internal energy of a stock and pattern, or known as, Fractal Energy.
I always make sure that I utilize a strategy of selling options or spreads to focus on generating a steady flow of income for my trading business.
And credit spreads give unique advantages to traders over debit spreads, with the most important being that you are paid upfront to place a trade!
To learn more about options and leveraging the power of Fractal Energy make sure to sign up for Energy Trader now!