All last week I pointed out that the markets need to charge their energy .
Thus far, stocks have been bleeding red as fear and uncertainty are taking over the headlines.

Source: Finviz
But despite a massive sell-off, my account is actually outperforming.
And while many traders fear:
Various factors in the economy combined with a virus outbreak
The political landscape feels like it's going to boil over
Earning season… it's been pretty abysmal to put it nicely
My fractal energy indicator has been steering me in the right direction.
You see, the last time the market tanked, I landed one of my best winning streaks and some of the most profitable trades of the year – and I expect that this could happen again.
I want to show you my gameday playbook and how I generate income even in the toughest of market conditions out there.
Focus On This One Key Concept When Volatility Spikes
It was an ugly week in the markets, and an even more difficult day today.
But when the dust settled we were left with only a few things… tomorrow is another day, and if you made even the slightest profits, that's a huge win.
Now I don't need to bore you with that "what could have been…" nonsense, but instead, I want to share with you exactly what happened for my Options Profit Planner members.
It all started last week…


And what did the chart look like?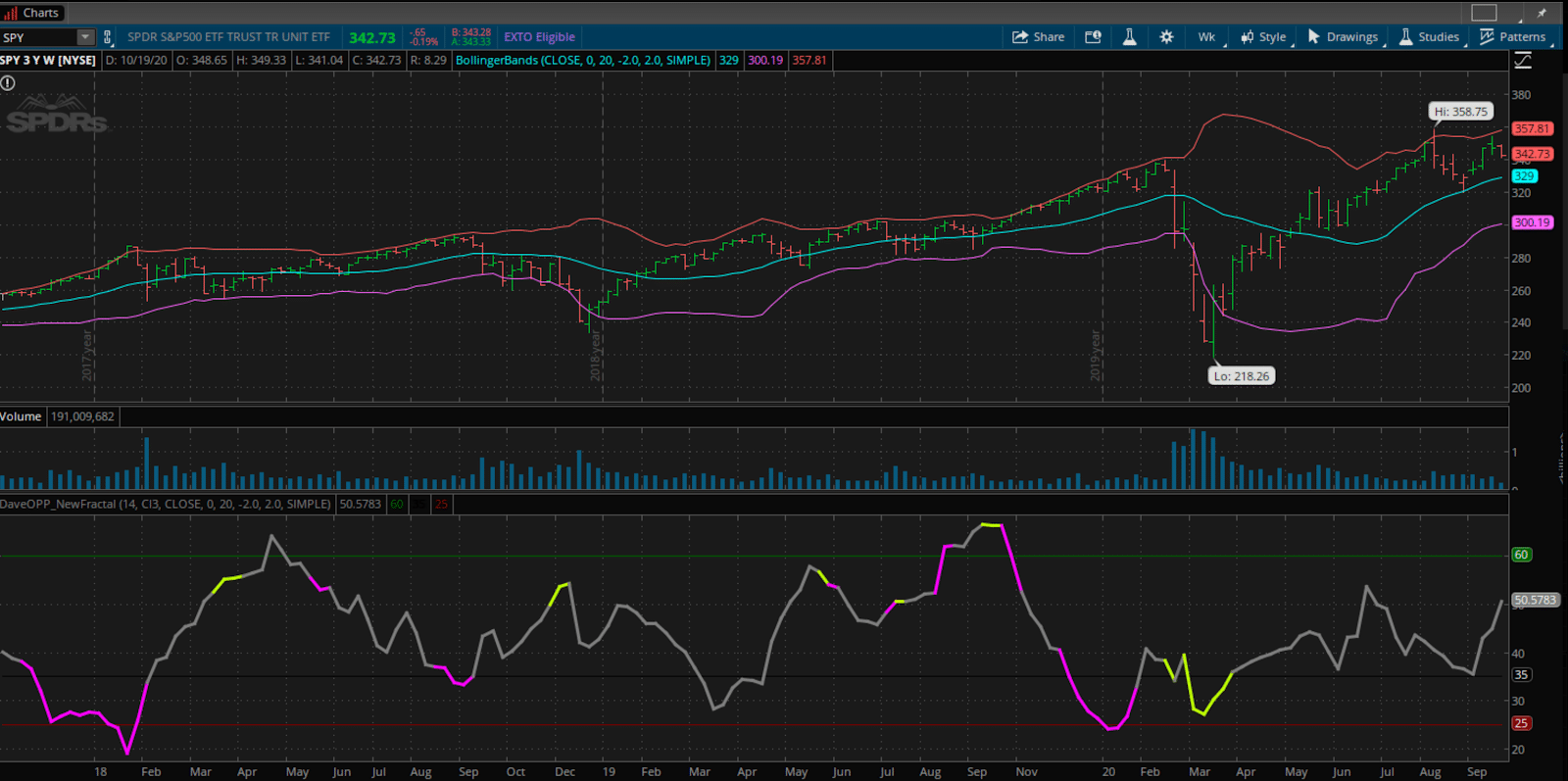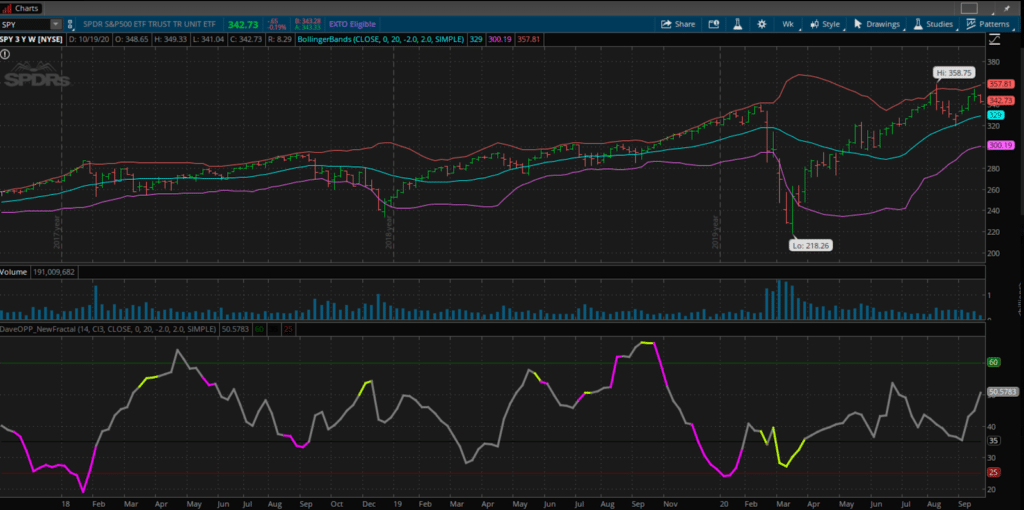 Source: Thinkorswim
You see, in order for the Fractals to become charged… the markets need to drop!
So this is what I did…
I knew the markets were going to most likely trade sideways if not lower in the weeks heading into the election.
So as a credit trader, I am going to trade a weekly Iron Condor on the SPX.
[New to options trading? Learn how to trade options and how I use them to generate consistent revue for my trading business here]
The SPX Trade
Here's what I priced out to trade for this week
The SPX Iron Condor:
SELL 30 Oct '20 $3280/3275/3540/3545 Iron Condor for $.70 or better
Why did I trade this?
Well, I am looking to take advantage of some sideways markets and increased volatility this week with this trade as I don't believe we will start trending until after the election next week.
Well, that's exactly what happened!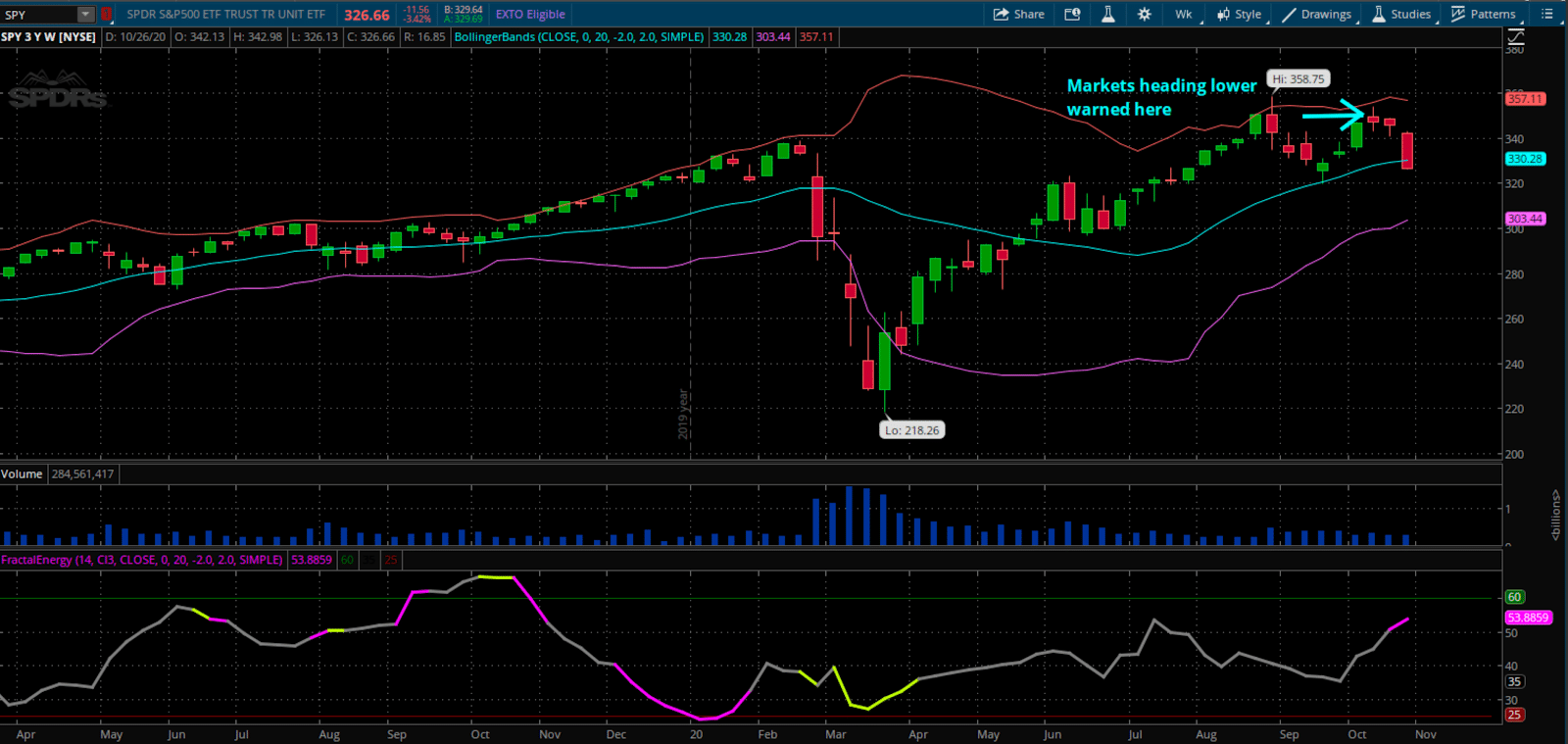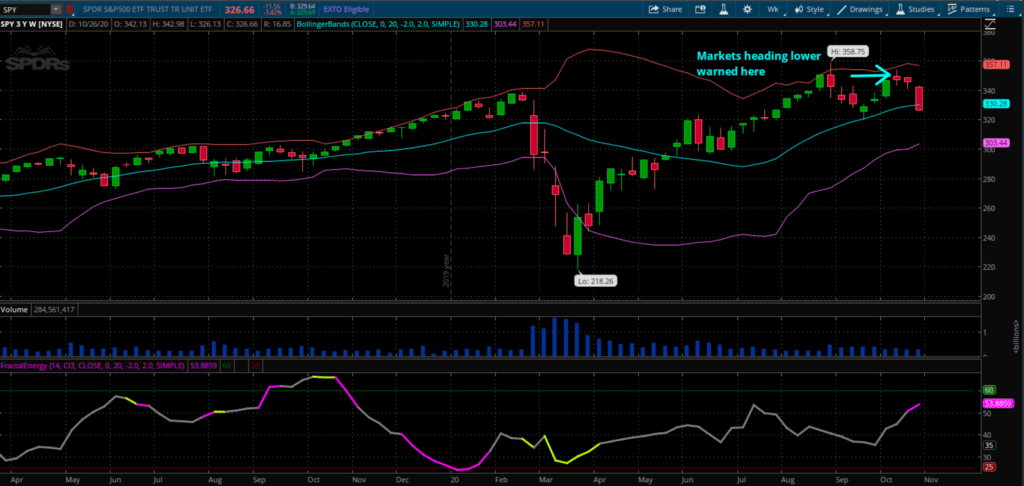 Source: Thinkorswim
Just check out how fast we fell as the Fractals were trying to become energized again.


Now it's time to lock in profits for a slick +75% profits on this trade!
You see, by trading a credit spread, I didn't have to spend any money on this trade!
Instead, I was able to collect the credit that was given to me when I initiated this trade and generate cash flow for my trading business… and the best part, it was nearly stress free!
Because I have a system to trade confidently and efficiently in these crazy markets.
Coming Up Next
Lucky for you, just because I made money on the SPX trade doesn't mean I'm done with my stock picks!
I'm constantly on the lookout for my next trade…and I've got this one FAANG stock right in my crosshairs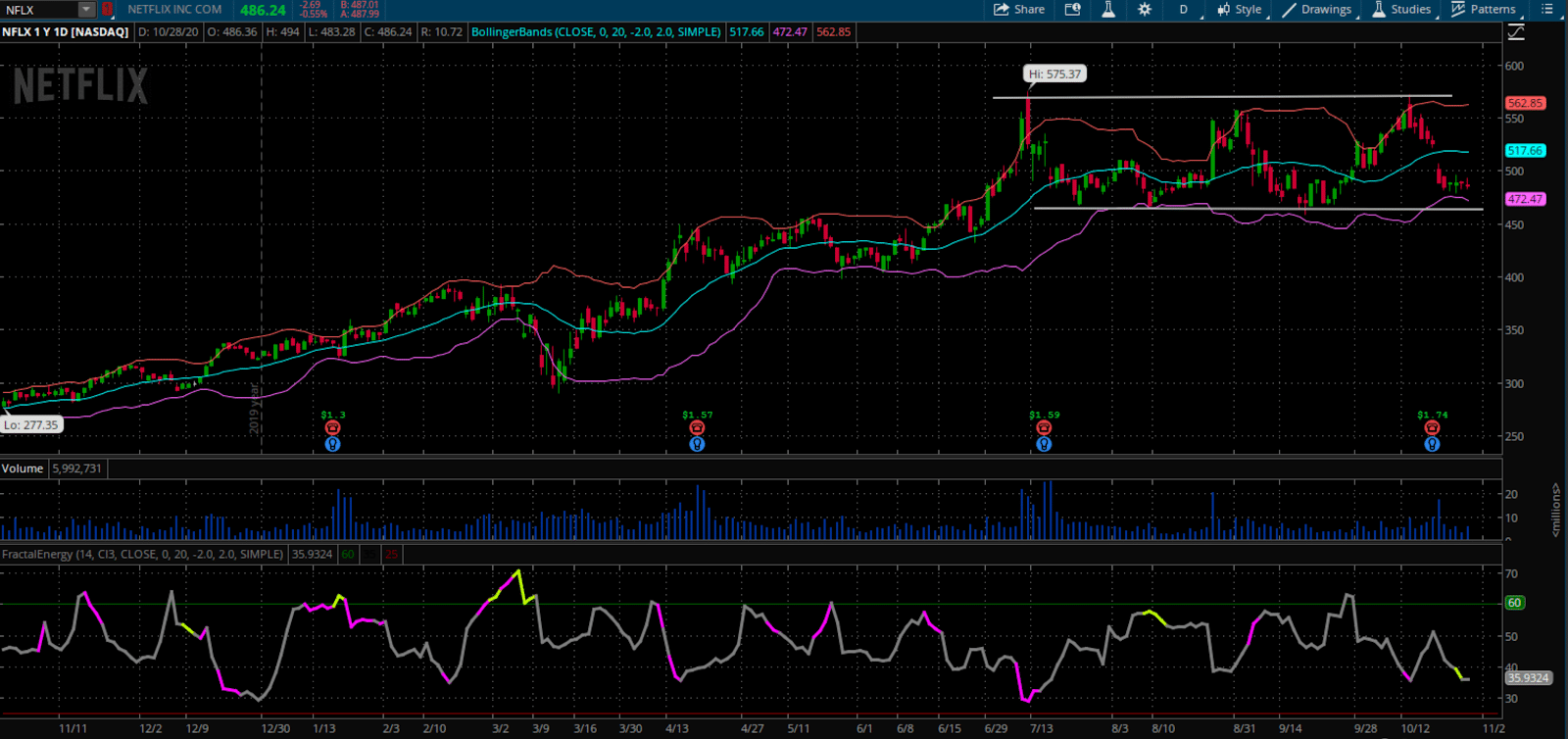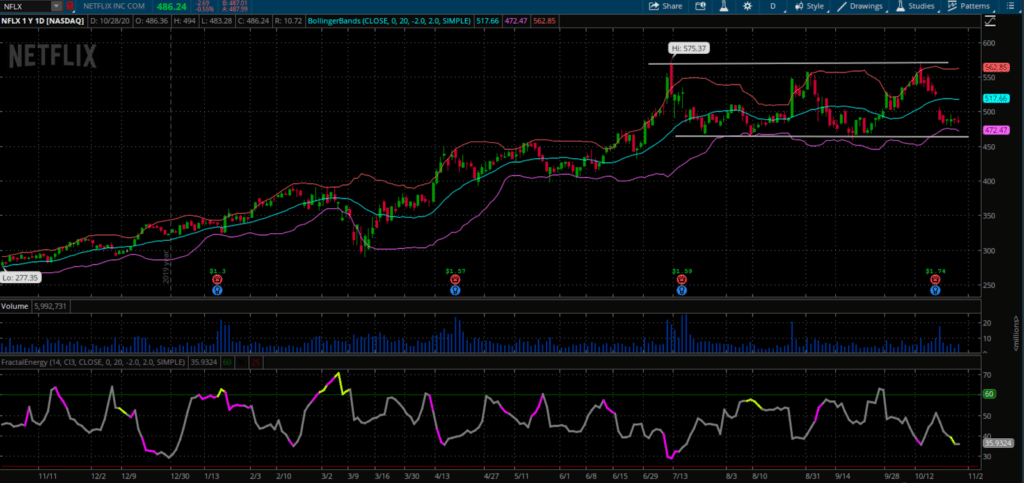 Source: Thinkorswim
Now just because it's on my radar doesn't mean I'm going to take the trade.
And this is only one of the many stocks that are on my watchlist for next week.
Listen, there are plenty of opportunities out there, but I want to show you how to unlock a stress-free style of trading for generating income.
And with a strategy like this, timing and accuracy can take the back seat, since you are selling into the fear and anxiety of many traders when volatility ticks up.
It's time to learn how to utilize Fractals and other technical analysis techniques to find profitable trades.
Sign up for real-time updates, alerts, and more now!
You don't want to miss my future outlook of the markets and my upcoming trade I've got ready for next week
WE MAY HOLD SECURITIES DISCUSSED. RagingBull has not been paid directly or indirectly by the issuer of any security mentioned in the Services. However, Ragingbull.com, LLC, its owners, and its employees may purchase, sell, or hold long or short positions in securities of the companies mentioned in this communication.