The set-up: The United States Oil ETF (USO) is a proxy for oil, and oil made an extremely strong move – well over 10 percent in less than two weeks – at the end of July. Now it's consolidating.
From a purely technical standpoint, I think this is a great short-term trade. USO made a double-top around the 10.20 level and has been bouncing off that level. Now the hourly indicators are starting to roll over.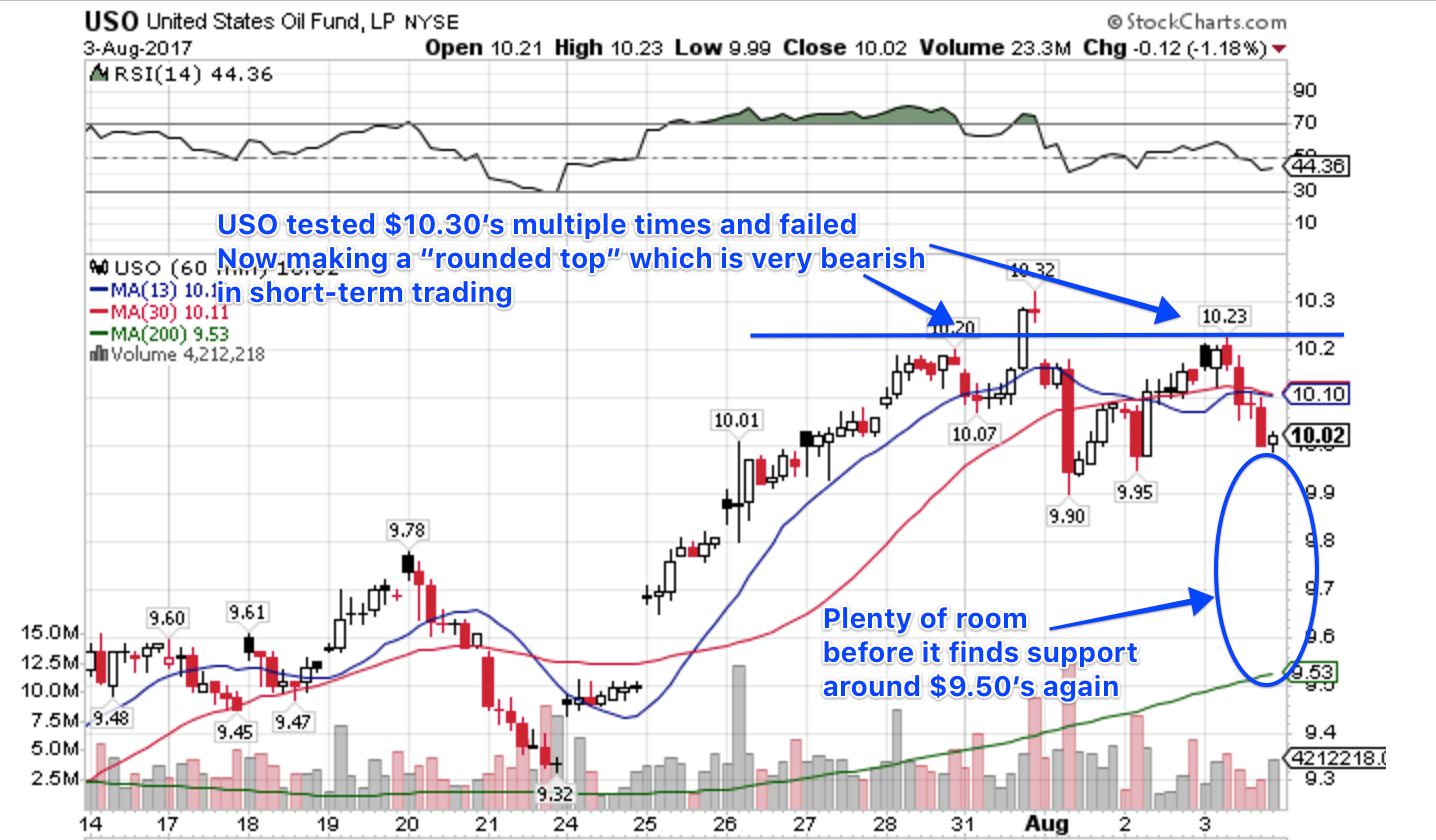 The play: I am in the August 18 $10.50 puts – I have 500 contracts bought over the last few days – and I am looking for a 5 percent decline in USO well before I have to worry about the expiration date. I'll stop out if oil makes a new high on this run, which would be around $10.35 for USO.
I'm also adding the VelocityShares 3X Inverse Crude Oil ETN (DWT) to the watch list at Top StockPicks.com, and am likely to use it if I see oil bounce off the top again.
#-#-#
   Jeff Bishop is lead trader at TopStockPicks.com. He runs short-term trading strategies, primarily using leveraged ETFs.  At the time this was published on RagingBull.com, he held 500 August 18 $10.50 puts on USO as described here; he had no open orders for additional options, though he was considering adding to his position. He held no shares of DWT, but had added it to his watch list.
Related Articles: