Now, if you don't already know, most traders actually prefer trading in a bear market over a bull. You see, traders benefit when there's volatility. In fact, the only people really unhappy about this market sell-off are buy and hold investors. That said, the talking heads on TV make it sound like it's doom and gloom out here when there's a lot of volatility. And who are their primary guests? Brokers and financial money managers. However, their goals are to make you believe that you're powerless… that your only option is… buy, hold, and pray.
Here at Raging Bull, we are ready to embrace whatever the market gives us – whether it's slow-grinding bull markets or fast-moving bear markets, or markets are experiencing extreme volatility.
In fact, I think 2019 will be my most profitable trading year in all of my 20+ years of trading.
Now, here are some reasons why I think next year is going to be volatile and be full of opportunities:
There are two way to make the big bucks if you are trading stocks. First, you can pile into a big position and try to make money on a small move… or… you can profit with a small position on a big stock move. That said, markets are more volatile on the way down then they are on the way up… we're witnessing it right now.
Since the price swings will be larger, that means you can make more with less… if you catch the right side of the trade.
Two-Sided Markets.

In a bull market, stocks grind up and volatility dies down… there are rarely any swings. That said, in a bear market, moves can be fast and violent. Stocks can enjoy a massive rally in the morning and then give it all away in the afternoon. A two-sided market creates more opportunity for both bulls and bears.
Catalysts.

In a bull market, the news drags… typically the main headlines are stock buybacks or something boring like that. However, during a bear market catalysts can come from a number of sources, including: the government, the Fed, the talking heads, long-funds blowing up, companies cutting dividends, and the list goes on and on… In other words, things will get a lot more exciting.
As an options trader, I know a lot about inefficiencies and how the pricing models are flawed. Furthermore, I expect to see a lot more panic, fear, and greed in the market. You see, these inefficiencies are created by the moves traders make, and often, these moves are driven by emotion not logic. However, as an active investor, one who is willing to dip in and out of trades, I'm able to distinguish the trees from the forest.
As you can see, there is really a whole to be excited about as we move into the new year.
But listen… if you thought I could trade a bull market well.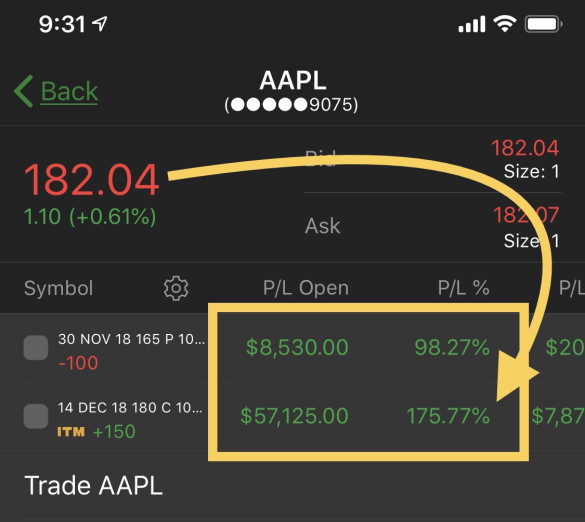 You'll be pleasantly surprised at fun trading a bear market can be. Here's a look at one trade during a bear market.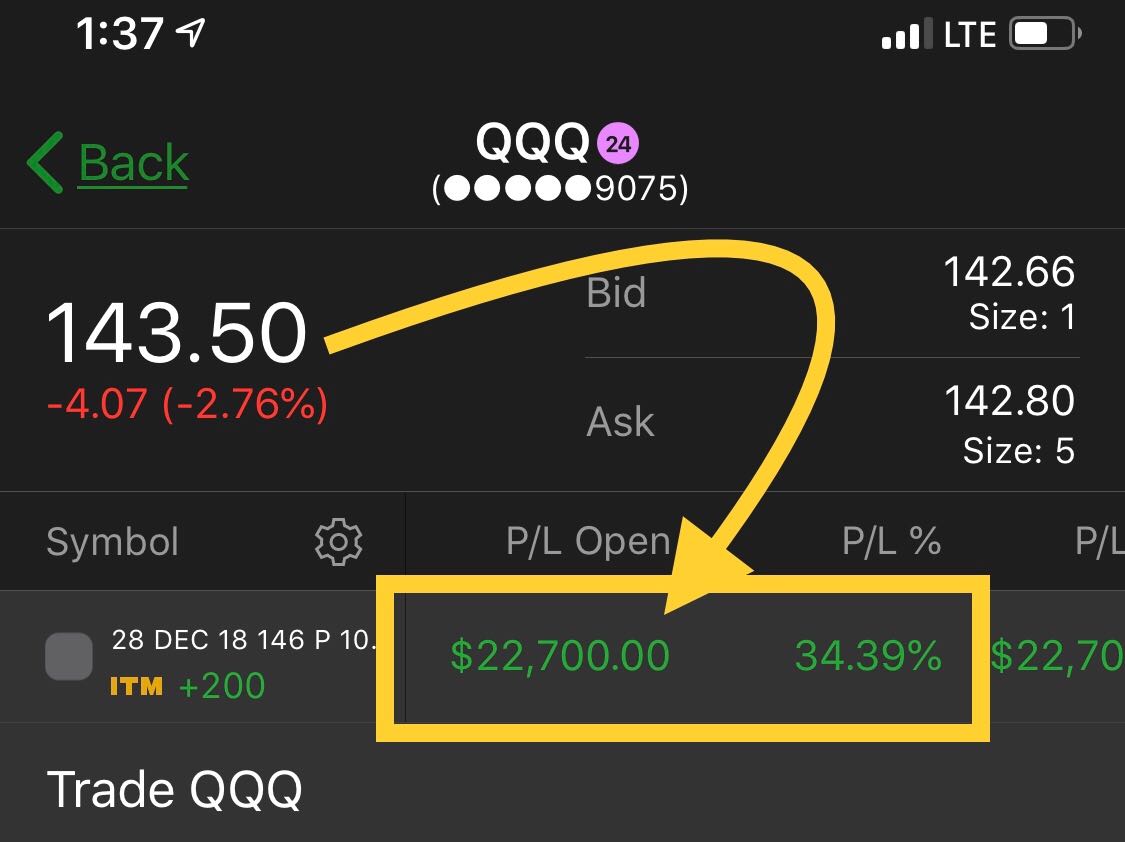 You see, in a bear market, stocks fall far and fast…In just 2 hours I was able to lock in $22.7K. That's the difference between a bull and bear market.
The Bottom Line
Now, there could be a lot going on in 2019. From volatility to catalysts, markets could whipsaw and the carnage in late 2018 could spill over. That said, I think 2019 could be filled with opportunities, and I'm going to pounce on my A+ setups, while properly managing my risk.
To YOUR success!

Jeff Bishop
#-#-#
Jeff Bishop is lead trader at WeeklyMoneyMultiplier.com and widely recognized as the Mensa Trader. He runs short-term trading strategies, using stocks, options and leveraged ETFs.