The set-up: Facebook Inc. (FB) gapped up after an earnings beat, only to pullback and consolidate. It's a classic breakout/pullback set-up, with potential to break out again, heading back to all-time high territory.
Facebook has been on my watch list for members all week; I almost moved Thursday, but was patient as markets didn't feel quite right to me.
The chart: Here's the breakout I'm looking at: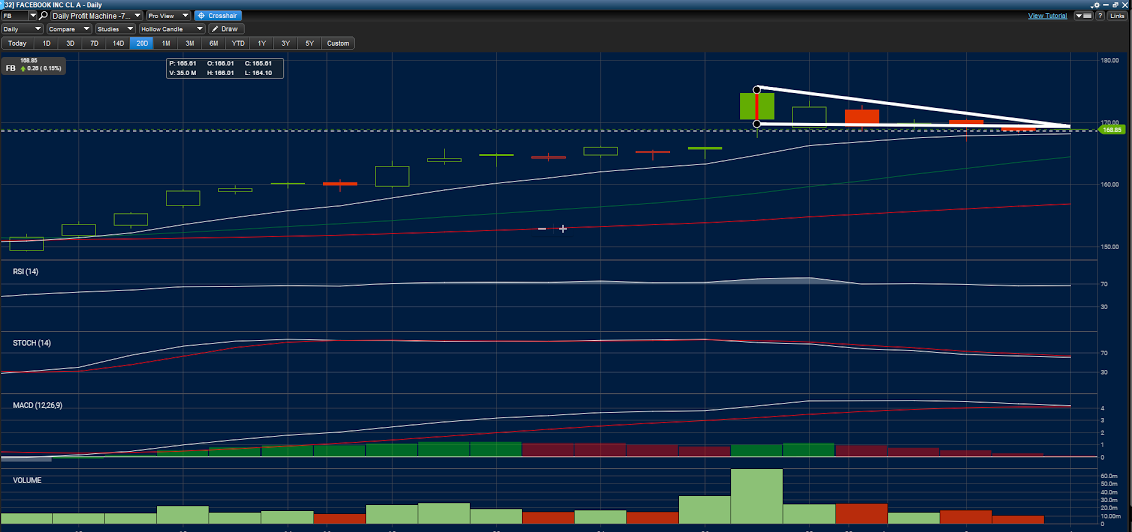 The play: If the stock breaks out of consolidation to the upside – combined with a green technology sector today – I'm a buyer of the September 15 $170 call options, with a target of testing the previous all-time high $175.49, which happened after the recent earnings beat. If this move happens, there's an easy 10 percent profit to be had with those options.
Note: Summer is winding down and I'm starting to raise profit targets and holding times. This means I may buy longer-term options with more-distant expirations in order to have enough time to capture large moves. They may last a day or a few weeks; patience is key to capturing large moves successfully.
#-#-#
Davis Martin is the head trader at Dailyprofitmachine.com. He trades SPY calls and puts and swing trades individual stocks and stock options. At the time this article was published on RagingBull. com, he had no shares, options or open orders in FB – though he has traded options many times, most recently on July 21 – but he is prepared to buy Sept. 15 $170 call options as described in this commentary.
Related Articles: