The back story: On Sept. 19, I wrote about Seadrill Ltd. (SDRL), which was in the process of breaking above its 20-day simple moving average line, which I said could trigger a bullish move higher. In just two days after the break that prompted me to write, SDRL had moved to a high of 61 cents per share, a gain of just over 100 percent from the Sept. 19 morning open of $27 cents per share.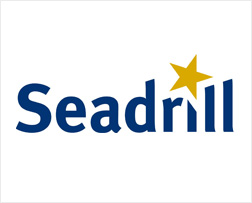 It was the kind of move that showcases the power of the small-cap world, the kind of volatility that – when harnessed properly – leads to big gains in short order. It's why so many traders gravitate toward penny stocks, because while no one is going to mention Seadrill in the same sentence as Amazon. com (AMZN) – except for me in this sentence – the reason to trade Seadrill instead of a big-name stock like Amazon is that the giant company doesn't have the potential to double up in a two-day period.
See Jeff Williams' Sept. 19 call on SDRL
Cloud Peak Energy (CLD), meanwhile, hasn't gone so far so fast since I discussed it on "MoneyLife with Chuck Jaffe" and the Raging Bull podcast on Sept. 7, but it's in the $3.60 range now up from $3.20 when I last wrote about it. It remains an attractive "seasonal" play as the fall season approaches and coal stocks traditionally heat up.
Listen to Jeff Williams discussing CLD with Raging Bull editor Chuck Jaffe
What's next: Currently SDRL has made a nice "doji" candle on the daily chart with 61 cents – that previous high — as the next chart high if we make a trend reversal. If we can hold $.37 and break $.42 then I'll look for an entry with a short term day trade or one day hold target of $.48 to $.50 and a stop loss at $.35.

As for CLD, I still think it's a great value play since it hasn't – judging from the last few years of charts – started its seasonal upswing until October and November. Currently I see $3.95 as the next chart high on CLD if we continue to climb. While this stock has run nicely, I have not taken a position at this time but will be looking for the next pull back now that October is nearing for my entry area potentially in the $3.20s for a swing trade and target near $4.
Bonus point: Fall is the time of year when penny and small-cap stocks heat up – even those that aren't in the energy business like CLD — so learn these two lessons that could help you capture some of the season's big movers.
#-#-#
Jeff Williams is the lead trader of PennyPro.com. He is a short-term trader of stocks under $10 a share. At the time this article was published on RagingBull.com, he had no shares, options or open orders in either SDRL or CLD, having traded both as profitable swing trades earlier this month.
Related Articles: