Investing in Nasdaq Penny Stocks
W ith incredibly low stock prices and the potential for huge returns, penny stocks persist as an intriguing investment option. Of course, these stocks come with big risks, too. Nasdaq penny stocks offer the benefit of Nasdaq vetting on these low-priced stocks, making them a good place for aspiring penny stock investors to start.
Key Takeaways:
Penny stocks traded on the Nasdaq Stock Exchange offer many of the same benefits and risks of other penny stocks.
You can often buy these penny stocks for $5 or less.
Because any stocks listed on the Nasdaq are subject to strict requirements, you can make more informed trading decisions.
Nasdaq boasts plenty of intriguing penny stocks that can help get you started investing, with companies ranging from health care to education and beyond.
What Are Nasdaq Penny Stocks?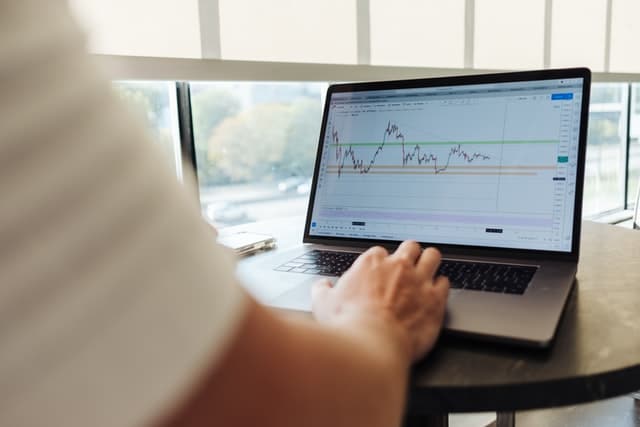 Image via Unsplash by jsnbrsc
Penny stocks are typically defined as stocks with a price per share of less than either $5 or $1. While many organizations and exchanges consider stocks that fall below the $5 threshold penny stocks these days, stocks that trade under $1 per share is the traditional penny stock definition. Penny stocks, in general, draw people in with their low price and potential for big returns.
You'll find various promising stocks listed on the Nasdaq that fit the definition of penny stocks. The Nasdaq listings include stocks that have declined in value that also meet the penny stock definition; in these cases, the stock price is low because the issuing company is approaching insolvency.
While penny stock prices can make big moves at any time, those big jumps in prices often happen after major news announcements. Events that tend to move prices include:
Dividend announcements.
Earnings releases.
Reverse stock splits.
Stock splits.
Sudden changes in company management or any other news item that directly impacts a company's business.
Nasdaq Penny Stocks: An Overview
Penny stocks feature a unique dynamic that make them different from higher-priced stocks. When it comes to Nasdaq, most penny stocks you'll find come from companies that either:
Have recently met Nasdaq's listing requirements, and subsequently had stock listed at a low price.
Have had stock prices decline due to a decrease in business revenue or another negative event that could hurt the company's prospects.
In other words, you'll want to carefully look into the businesses behind any tempting penny stocks before jumping into a trade.
About the Nasdaq Stock Market:
The Nasdaq exchange is divided into three tiers:
Nasdaq Global Select Market.
Nasdaq Global Market.
Nasdaq Capital Market.
Each tier includes an initial listing requirement as well as ongoing listing requirements. Initial listings can come from a company's initial public offering. Alternately, a company can move from a less prestigious listing service (such as OTC Bulletin Board) onto the Nasdaq listing.
Nasdaq Listing Requirements
To meet listing requirements, a stock must:
Have an initial minimum bid of $5.
Trade for at least $1 after the initial minimum bid.
Have at minimum three market makers for that stock.
What Happens When a Company Fails to Meet the Listing Criteria?
When a company's stock price declines and the company no longer meets Nasdaq's listing criteria, the penny stock then typically ends up listed on 'pink sheets' for over-the-counter trading. The stock can end up on OTCBB or the OTC Markets Group exchange, known as OTCQB.
Why Look for Nasdaq Penny Stocks?
Many traders shy away from penny stock investments as they are speculative in nature and subject to volatile changes in price. However, some penny stock investments see huge returns, keeping investors interested. If you're seeking greater volatility, penny stocks can offer an intriguing option. You may see a penny stock fluctuate up or down by more than 100% or even 200% in a short period of time.
The high volatility of penny stocks is also the major advantage of trading them. At the same time, that high volatility creates extra risk that can be unsettling for a conservative investor. On the other hand, penny stocks can't go below $0 in value, which somewhat limits the risk for each individual share purchased.
The best penny stocks typically have:
Substantial daily volume.
A liquid market.
Earnings that gradually increase to demonstrate a company's profitability and ability to remain in business.
All in all, penny stock investments can lead to higher returns from less capital invested.
Nasdaq penny stocks attract investors because companies listed on the Nasdaq must meet certain criteria. The companies you'll find on the Nasdaq often have a good reputation and solid financials and management.
A company must meet Nasdaq's reporting requirement to remain listed. While investors may not have access to timely reports with penny stocks listed on less prestigious exchanges, Nasdaq requires reports that can make it easier to invest with the information needed to make good decisions. The higher reporting requirements from Nasdaq, as opposed to OTC Bulletin Board and OTC Markets, equips investors to trade penny stocks while still trusting the information they have.
11 Nasdaq Penny Stocks to Watch
Whether you are looking to invest in industries like health care, education, or music, you'll find all that and more within Nasdaq's penny stock offerings. Keep in mind that I'm not an adviser, so it's a good idea to do some of your own research to find penny stocks that work best for you. Here are a few stocks to keep an eye on when you're searching for potential investments:
Alphatec Holdings (ATEC): This company develops and manufactures products for the treatment of spinal disorders such as stenosis, degenerating discs, and compression fractures. The company has recently turned to a new management team, which could lead to major returns in the future.
Axovant Gene Therapies (AXGT): This company offers innovative gene therapies and aims to change the way patients are treated for neurodegenerative diseases. The company's lead asset is a potential treatment for Parkinson's disease, sparking excitement for the potential of successful results with wide-reaching potential.

Capstone Turbine Corporation (CPST): Although this company has seen slow past performance, it is attempting to elevate the micro-turbine industry to new heights, offering intriguing potential for investors.

Daré Bioscience, Inc. (DARE): This company focuses on identifying and then advancing cutting-edge therapies. Their products could offer women both more choices and improved outcomes. Thanks to its share price and strong pipeline, this company has earned praise from Wall Street experts.
Exelixis Inc. (EXEL): This pharmaceutical company is working on developing and producing drugs that treat thyroid cancer.

I.D. Systems, Inc. (IDSY): This company works in wireless technology, collaborating with well-known entities such as the USPS and Walmart to help manage remote warehouse equipment. I.D. Systems recently got a large contract with Avis Budget Group and is working to acquire contracts in industries such as packaging manufacturing, tobacco, and dairy.

IZEA Worldwide Inc. (IZEA): This penny stock is considered an active mover by many. The company both operates and creates online marketplaces that connect marketers and content creators. Agencies and brands can scale their marketing programs thanks to the company influencer marketing and customized content development. They've also been in business since 2006.

Lionbridge Technologies, Inc. (LIOX): This company offers a variety of services to help other businesses get established in foreign markets. Services include application testing, marketing, translation, and more.

LiveXLive Media, Inc. (LIVX): This digital media company acquires, distributes, and monetizes various aspects of live music, such as video content and performances. The company has a streaming music service that includes a live social music network, live music events, and original content production.
Rigel Pharmaceuticals, Inc. (RIGL): This pharmaceutical company develops and test drugs for various conditions, including chronic musculoskeletal disorders, eye problems, asthma, and arthritis. A merger with Bristol-Myers Squibb for research has made investors watch this company closely.

Zovio Inc. (ZVO): This company offers post-secondary educational services to help schools move curriculum online. In addition to providing solutions and logistics for educational instructors who are looking to launch online programming, the company offers services to support students through the entirety of the online learning process.
I f you're interested in jumping into the world of penny stock investing, Nasdaq penny stocks are a good place to start.