2017 seems to be a special year for the stock market. All the three main stock indexes – Dow Jones, S&P 500, and NASDAQ – have updated their records again and again. In February, we had the 'Trump rally', which was a reaction of the stock market to Trump's tax cut proposal. Some analysts said that the stock market was overvalued. So, we have many opinions and a lot of excitement about major stocks, but what about penny stocks? What are the penny-stocks doing in 2017?
In this post, we will reveal 5 penny stock picks for 2017. Even if these hints that we have found may be really profitable, don't hesitate to conduct your own research as well!
So, here are the 5 penny stock picks 2017:
Zix Corporation (NASDAQ:ZIXI)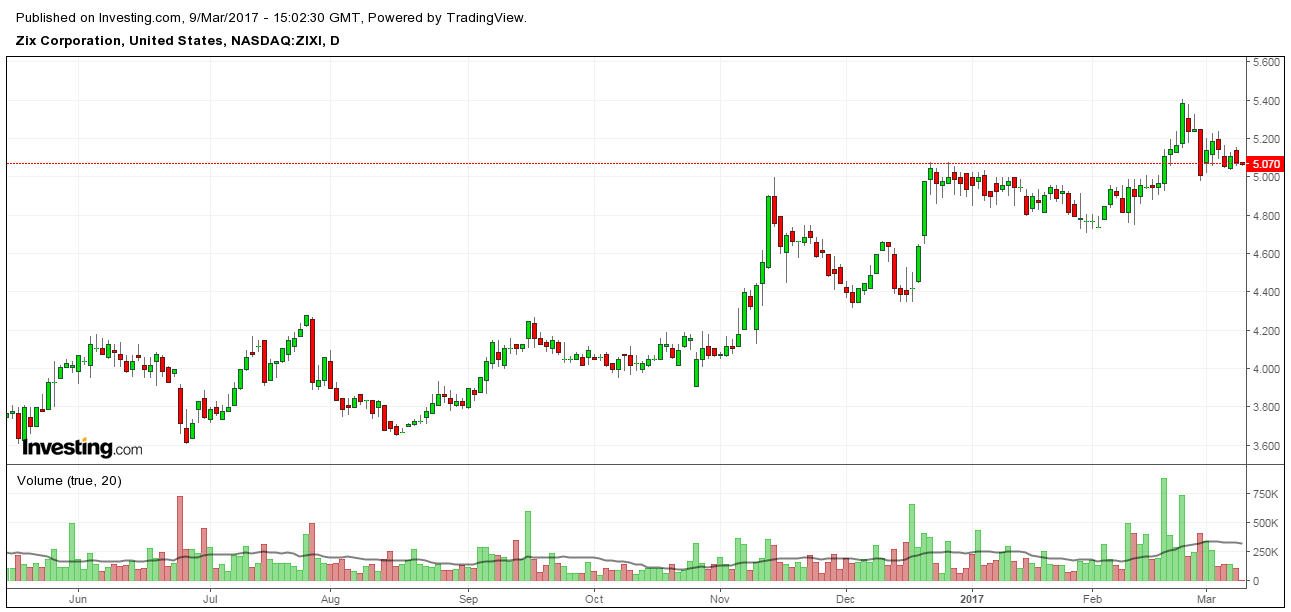 Zix Corporation peaked at over $90 in the 2000s, but it lost ground after the dot com crisis. The company offers email encryption, transmission and data loss prevention solutions, being a market leader of its kind. Zix's client base includes US agencies like SEC, FFIEC regulators, over 1200 hospitals, and more.
In the fourth quarter of 2016, Zix Corp revenue rose 9% to a record $15.6 million, total quarterly orders rose 8% to $15.8 million, and the company ended 2016 with $26.5 million in cash. Even if the net income slightly fell – from $1.9 million to $1.8 million, the current year seems to be promising as the company attracted new clients and tries to expand its business.
Antares Pharma (NASDAQ: ATRS)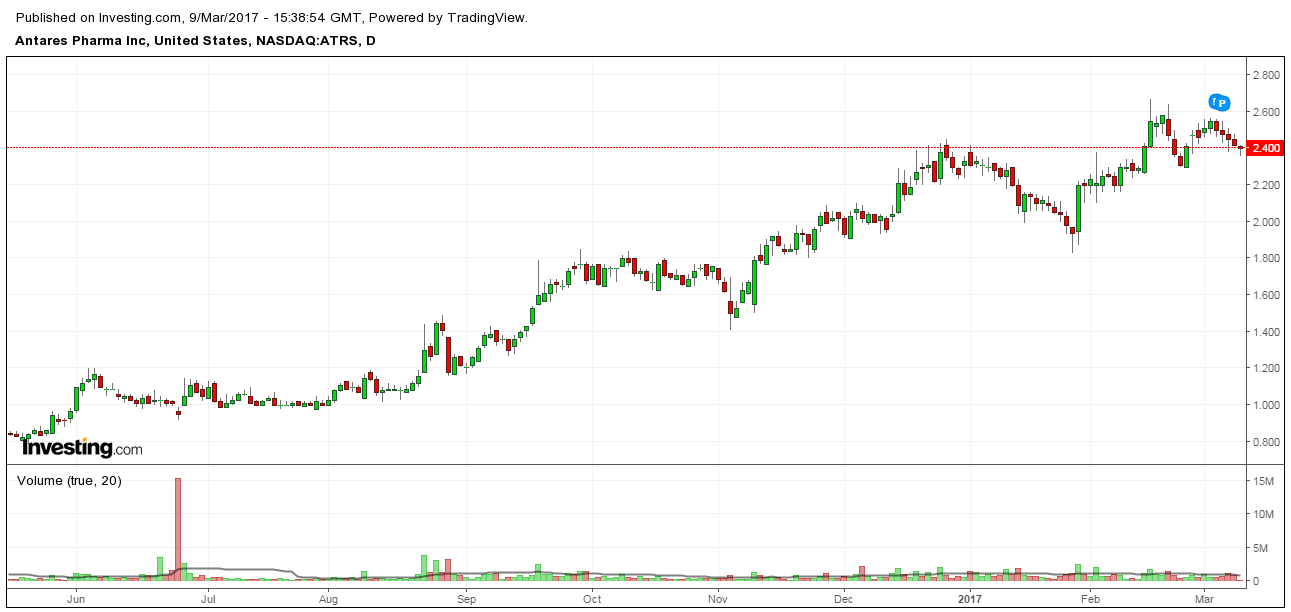 Antares Pharma Inc. is a New Jersey company that produces and sells injector solutions for many self-administered therapies. Besides its auto-injectors, it has more products approved by the FDA and 5 more to be approved in the next 2 years.
Since March last year, this penny stock formed a channeled uptrend that may continue for the coming months. The best signal to buy is when the price breaks the resistance level or reaches the support level at around $2.00.
The good news is that Wall Street analysts, who are specialized in Antares Pharma, are expecting the share price to keep the range between $2.00 and $3.30 within the current year. These figures represent the lowest and highest levels predicted by Zacks Research, while the average forecast is at $2.825. We think that you should definitely track Antares Pharma!
Rennova Health (NASDAQ: RNVA)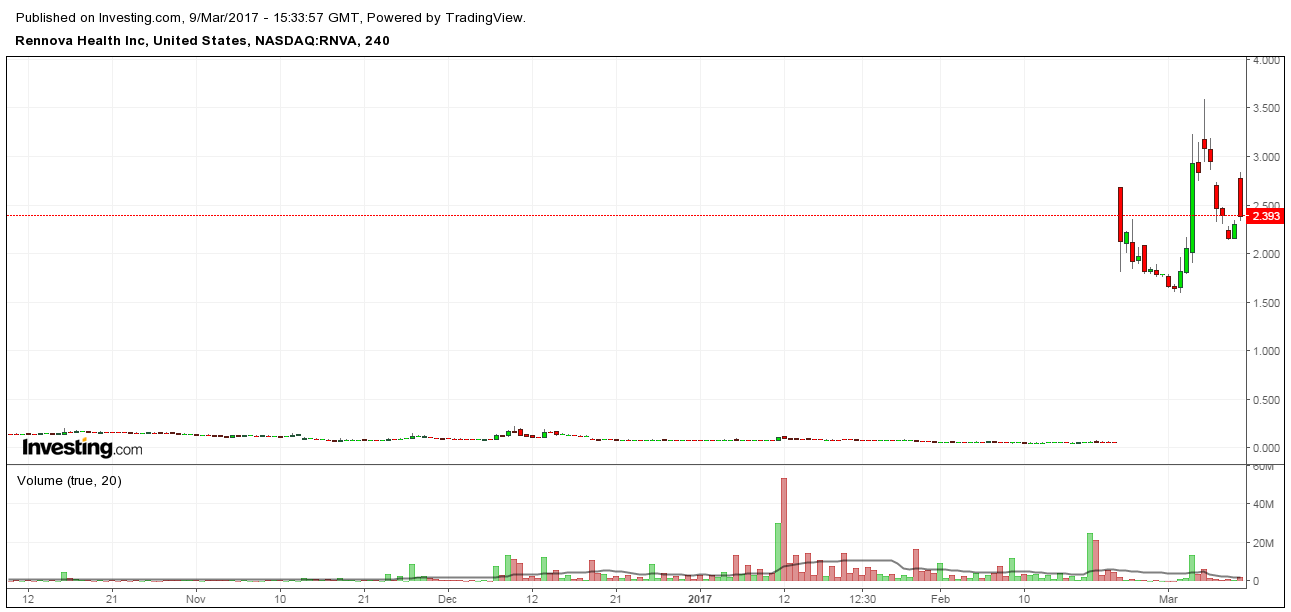 Rennova Health provides diagnostic systems for health providers. The company's technologies and software programs are made to easily track the diagnoses and treatment data.
RNVA stock used to be over $1000 in 2007, which made it one of the most expensive stocks. Yet, during the 2008 crisis, its shares price dropped. Moreover, the company has applied two splits during the years, which made its stock price even cheaper.
Since Rennova is a micro cap company (around $8 million), the revenues and income figures shown volatile changes in the past quarters. Yet, the company bought a hospital and owns Genomas, a business that offers the same type of services. These changes may result in a stock price increase, so it makes sense to follow RNVA's price this year.
Arotech (NASDAQ:ARTX)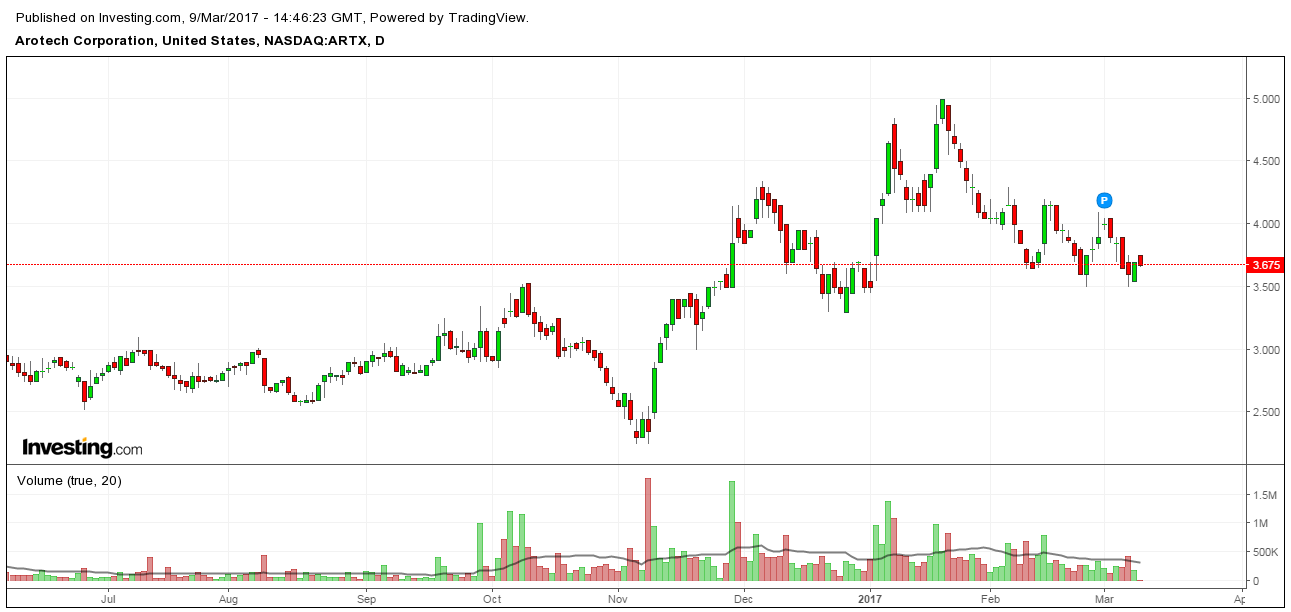 Arotech Corporation used to be an expensive stock in the 2000s, with its stock price peaking at over $300. However, today ARTX stock is traded in the range of $3-$5. The company is a major supplier of security products for military, homeland security, and law enforcement markets.
Moreover, the company seems to come with innovations – its weapon simulation system is integrated into all the US fighter planes.
This penny stock got our attention in 2016, when its price jumped by over 70%, from $2.02 to $3.50. However, the most important thing is that ARTX has much space for going higher, which makes it a hot penny stock, at least from our viewpoint.
Groupon (NASDAQ: GRPN)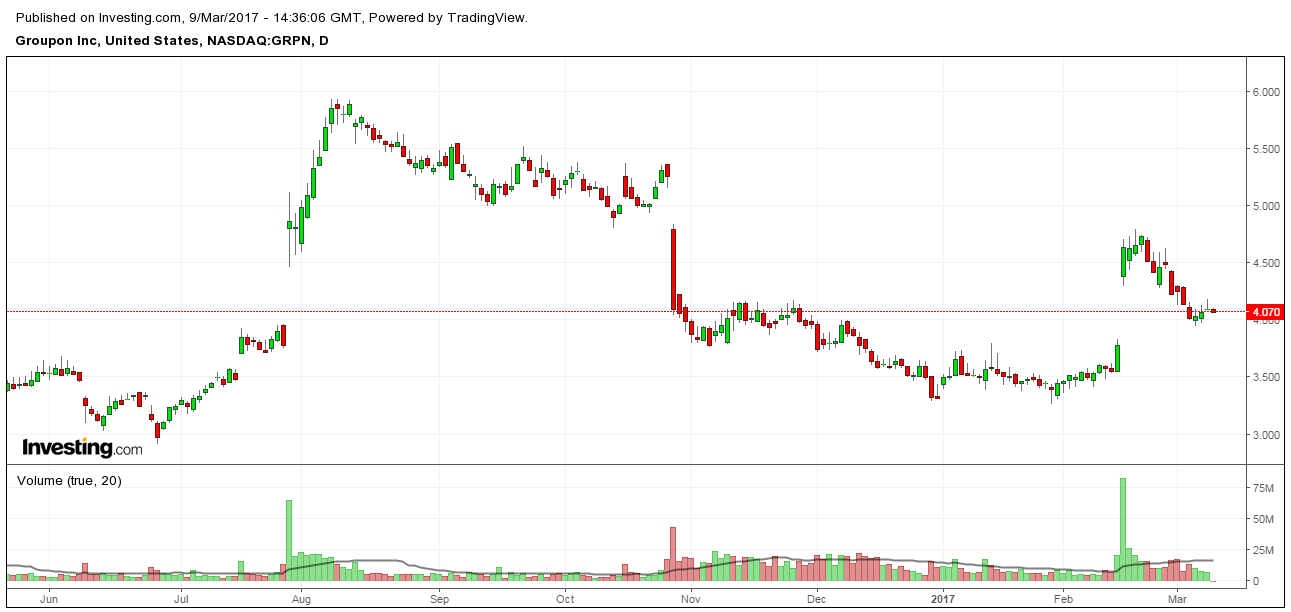 Groupon used to be a promising company some years ago. It was one of the fastest growing businesses, outclassing Facebook and other tech businesses. The company developed a special website where it provides discounts and daily deals in most of the North American cities. It's weird to see Groupon in the penny stock list today, but it may be a good opportunity for you. This is because the company plans to change its approach and make structural changes. In the fourth quarter of 2016, Groupon recorded revenue of $934.9 million, up 1.9% y/y, which is $22 million higher than expected. The service added 2 million new active clients for the quarter and 5.2 million customers for 2016, which is a record. So, keep an eye on Groupon price and trade its stocks!
The bottom line
There are more opportunities that may be considered, but these five seem to be particularly worthy of attention.
However, you should bear in mind that penny stocks are more volatile and thus riskier than common stocks, which is why you need to apply additional risk management techniques.
Related Articles: