The set-up: This is a technical trade, which I'm making because Seadrill Ltd. (SDRL) got above its 20-day moving average on Monday with pretty good conviction. I am looking for the stock to get over the 50-day moving average line – something it hasn't done in a few months – which would bring it up to 32 cents per share.
The back story: Seadrill filed for Chapter 11 bankruptcy a week ago, and while news reports suggest that the company is looking for a quick re-organization that could be done within a year, the truth is that the filing is mostly irrelevant to me because I'm looking at holding the stock this week, not longer.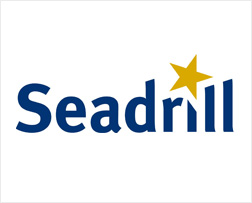 Yes, news can move a stock – SDRL is up about 40 percent since its filing – but I'm not playing the news here. To me, this became a trade when it started looking like a breakout.
The supporting factor: While I'm not depending on the news, I am looking at the sector for help. Seadrill, over time, has followed the Energy Select Sector SPDR (XLE) pretty well, and the XLE is at a double-top and looks poised for a breakout itself. That means the industry tide is running with the stock right now.
My play: I jumped into Seadrill on Monday at 27 cents per share – buying 25,000 shares – but I confess that buying in just before a resistance breakout often leads to trouble. The stock closed Monday at 28 cents, right at the resistance spot; I hope it will continue and that I'll start taking profits as it reaches 32.
That said, I was initially looking to buy at 24 cents and if the stock pushes back against resistance, I will buy 5,000 more shares around that level. If we fall through that level, I've got stops set at 22 cents per share.
#-#-#
Jeff Williams is the lead trader of PennyPro.com. He is a short-term trader of stocks under $10 a share. At the time this article was published on RagingBull.com, he held 25,000 shares of SDRL as a swing trade – as described in this commentary — and was planning to buy more if the stock trades down before completing the breakout move he is anticipating. Prior to his current play on the stock, he last traded SDRL on Sept. 5.
Related Articles: