A lot of traders are overwhelmed by the headlines.
Many of them wake up each trading day trying to answer these questions:

And while those questions concern me as a citizen—they don't influence my trading AT ALL.
That's because I trade penny stocks… and for the most part, they're uncorrelated with the broad market.
If you're trading penny stocks there is one thing you should focus on and that's
Price Action
Today I'm going to give you a quick guide on trading them.
You'll learn what penny stocks are, what the PDT rule is, my favorite chart patterns to trade, and a few tricks I've learned while returning 2,051% from my latest small account challenge.
Penny stocks are stocks that trade under $1, as in pennies per share. But anything under $5 is generally considered a penny stock according to the SEC.
And no not all pennies are in the OTC markets… you can find plenty of them on major exchanges like the Nasdaq.
However with listing requirements, stocks that fall below $1 for a certain amount of time risk being delisted from those major exchanges.
Regardless, penny stocks aren't as foreign or scary as you might think.
They are regular companies and most of them have enough liquidity to trade them just like you would other stocks.
So if you have ever traded a stock in your life…there isn't really a learning curve here.
But aren't they more risky?
Well, Yes and No…
There is risk in any trading strategy. And when it comes to penny stocks, the companies are usually dogs.
So if you are trying to invest… find the "next big thing" in the penny stock arena… or find an undervalued stock here…
I'll be frank, you're playing with fire.
But if you are trading them with a proven system… it's actually quite easy to make a profit with minimal risk…
You see, I worked long and hard to learn how to trade penny stocks… because I knew they were the key for a guy like me who didn't have a lot of money to get into trading…
In fact, I had pretty much nothing… just a bunch of debt really…
So I bootstrapped and stayed persistent… and when I finally figured out the secrets to trading pennies… I developed my strategy and began changing my family's life…
Check out my guide to getting started trading penny stocks.
Brokers
These days pretty much any big broker offers access to penny stocks, even the OTC stocks.
I personally use Etrade and Schwab. I have students using TD and Fidelity.
And there are also the places catering to day traders like Interactive Brokers and Tradestation.
Any of these will work great, but before opening an account check with the broker about penny stock commissions and fees.
While some may offer free commissions, others still charge for penny stocks. So it pays to find out ahead of time.
Account Size
This can be a big deterrent to trading stocks. You need a lot of money to start right?
Well not with penny stocks.
Think about it. Penny stocks are under $5 per share with many of them under $1 and still others are under 1 penny (sub penny stocks).
It won't take a lot of money to buy 10,000 shares of a 10 cent stock.
And penny stocks make massive moves all the time, so you can start with just a few thousand dollars and turn it into real cash in a short amount of time.
In fact I just ended my last small account challenge where I took $500 and turned it into over $9k in less than 3 months.
And I've done other challenges with $3k and turned it into $30k in 4 months.
So yes, penny stocks are the way to go when you don't have a lot of money to start with.
That's exactly what attracted me to them in the first place. And exactly why I continue to trade them and teach others to grow their small accounts using them.
PDT Rule
If you have a small account… you've probably heard of the dreaded Pattern Day Trader (PDT) rule.
Basically for your own "protection," if you have an account with under $25K… then you can't day trade.
The rules are based on the fact that so many people lose their shirts trading… but the fact is, it doesn't matter if you have a small account or big account, most people lose their shirts.
Regardless, this creates a barrier for you when trying to make money trading.
You see, if you are labeled a "pattern day trader" by your broker, they may decide to "freeze" your trading account for upwards of 90 days.
How's that gonna affect your trading?
And if you can't day trade how can you make money fast?
Well you are in luck because I have created a strategy that gets around the PDT rules and it makes a lot of money… and you can get the details in my free quick start guide.
Chart Patterns
Consolidation Breakout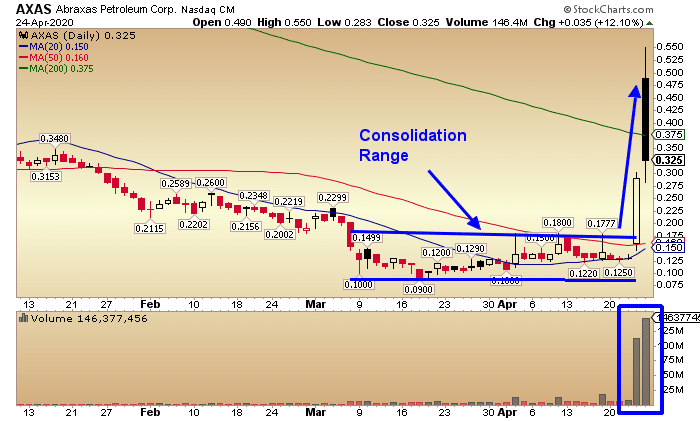 Stair Step Pattern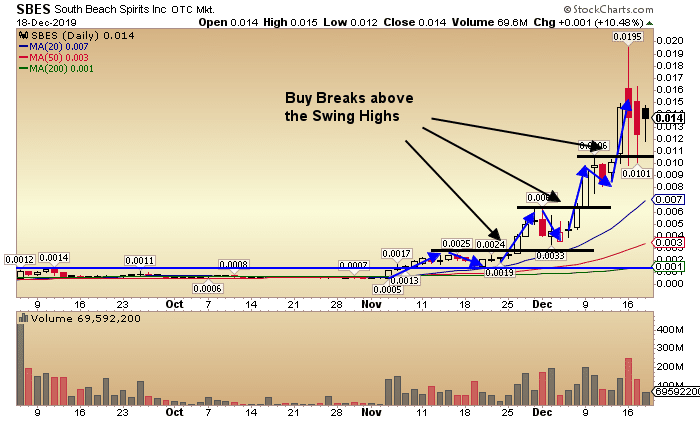 Gap Fill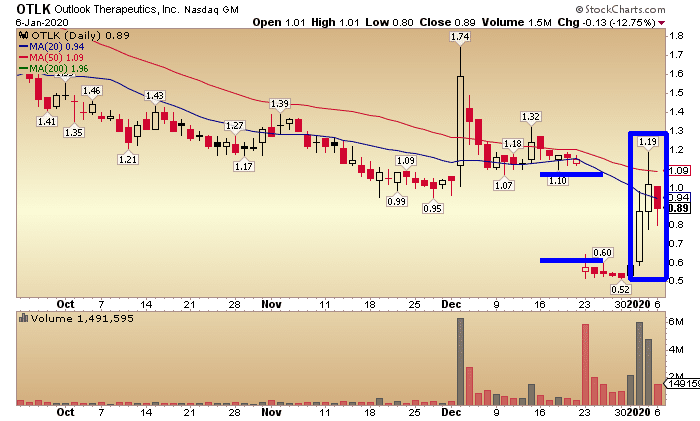 Tricks of the Trade
Volume- Insights to demand and liquidity

Scans- Narrow in on the best stocks to trade

Time of day- Get around the PDT rule

Quick profits- Don't invest in pennies, trade them. Quick double digit returns add up fast.

No shorts- Getting caught in a penny stock short squeeze could end your career.

Charts- Putting it all together. Volume, patterns, support and resistance, etc.

Catalysts- What's moving the stock? Is it big?
Get the details to each of these and everything you need to know in order to get started growing your own small account successfully.
It's all right here… and it won't cost you a thing.