One of the questions I get asked most often when it comes to trading is as basic as it gets…
Where is the best place to start?
So let's talk about getting started.
As overwhelming as it might seem, it's really not that hard to get started in trading.
Opening an account is really easy and there are a ton of resources available online these days.
That's actually a blessing and a curse though… the amount of information out there has led many people down a long and winding road to indecision.
But it doesn't have to be that complicated.
My goal has always been to make it as simple as possible.
And I'll show you exactly what I would do to get started today.
The Hardest Part
The hardest part of getting started is just that… getting started!
It's the first step that keeps so many people from accomplishing so many things in life.
And trading is no different.
Afterall, where is the best place to start?
When you are new to something, you simply don't know and that alone creates a major problem.
There are a million teachers, mentors, and gurus out there… along with online training, books, and enough courses to boggle the mind….
That's exactly what you need… but with so many out there, you still end up with the same question… where do I start?
All the access to resources on the internet is a blessing. But it can also be a curse due to the potential for information overload.
You might spend hours and hours, days, weeks, and even months going down a road to ultimately find yourself at a dead end.
And maybe you learned a lot and read a lot of really great information… but when you try to put it all together, you end up with analysis paralysis.
At this point you've wasted time, gone in circles, and are still as confused on where to start as on day one.
And ultimately, just as fearful, keeping you from getting past the hardest part… taking the first step… read on to find out more, or jump to the easiest first step you can take with my Free Stock Trading Starter Pack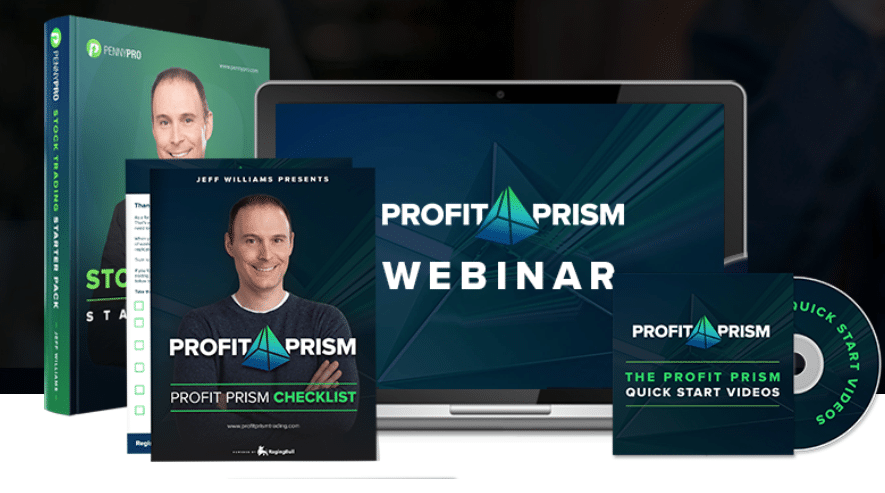 Making It Easy
Don't complicate it…
I've been trading for a good decade now.. But I started I was in the same boat as you are now.
Between full time jobs, family, friends, and other commitments, who has time to sit down and learn something brand new.
Especially when finding where to start is so overwhelming…
I was working as a full time elementary teacher, so I started researching between classes and placing my trades as soon as the bell would ring at the end of the day.
Did I make money right away?
Nope. And you shouldn't expect too… it's possible sure, but there are a lot of demons you need to overcome to become consistently positive.
There are a lot of mental and emotional mistakes people make… both professional and beginners alike…
Human nature is a tough thing to control.
In my opinion it's easier to develop a winning strategy than it is to control your own personal emotional mistakes.
You'll have to learn to stick to your strategy, plan your trade, trade your plan, and take your losses right alongside your gains.
I've been through it all, so I know what you will be dealing with and help my students to learn…hopefully faster than I did.
Everything I do is designed to cut through the nonsense and tell you what you need to know to get started..
Like I said.. Just taking that first step is the hardest part.
And my free starter pack will take the difficulty out of starting for you… just check it out.
Strategy
With over a decade of trading experience..i went through it so you don't have to.
I like to keep it simple with the basic concepts of what moves a stock.
I use basic technical indicators such as volume and price action to see it.
A few simple patterns that help to show the demand and predict the next moves.
And a couple moving averages for direction along with support and resistance levels.
Nothing is super complicated… and that is why it works for me. After some practice trading, I can see the patterns and demand in a stock just by glancing at the chart.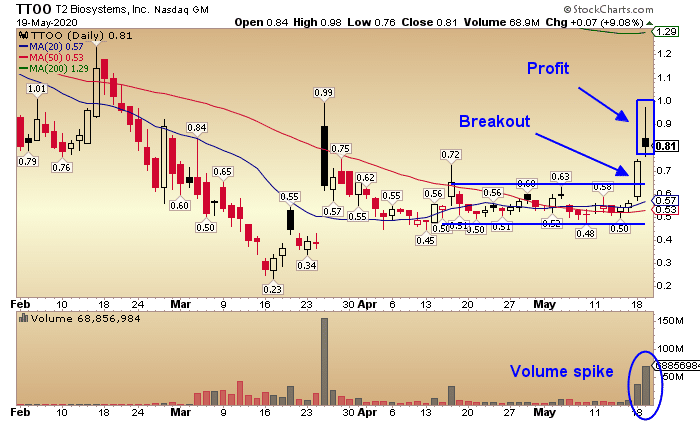 It's become second nature.
To be honest, if my strategy was super complicated, I probably never would have made it as a trader.
Take the first step and learn for yourself… my Free Stock Trading Starter Pack
Educational resources
All of the educational resources related to my strategy were created by me… with my experience from over a decade of teaching elementary students…
So trust me, it's not over complicated.
I'm not here to make myself sound smart. I'm here to help you learn.
The only way to do that effectively is to make things understandable.
So when it comes to my strategy and trading education… there's no need for a deep understanding of anything trading related, nor a need for a deep vocabulary of trading terms.
That's the way I developed it… so anyone, even with no prior knowledge, could sit down and understand what I am talking about.
I pride myself on being able to break it down into a more simple context.
And you can see for yourself… with my Free Stock Trading Starter Pack…
Go ahead and get the hardest part of trading out of the way right now…
Grab My Free Stock Trading Starter Pack