The beautiful thing about penny stocks?
There's always something moving.
And Today is no different…
News hit the wires of a Heelys and Reebok Team collab…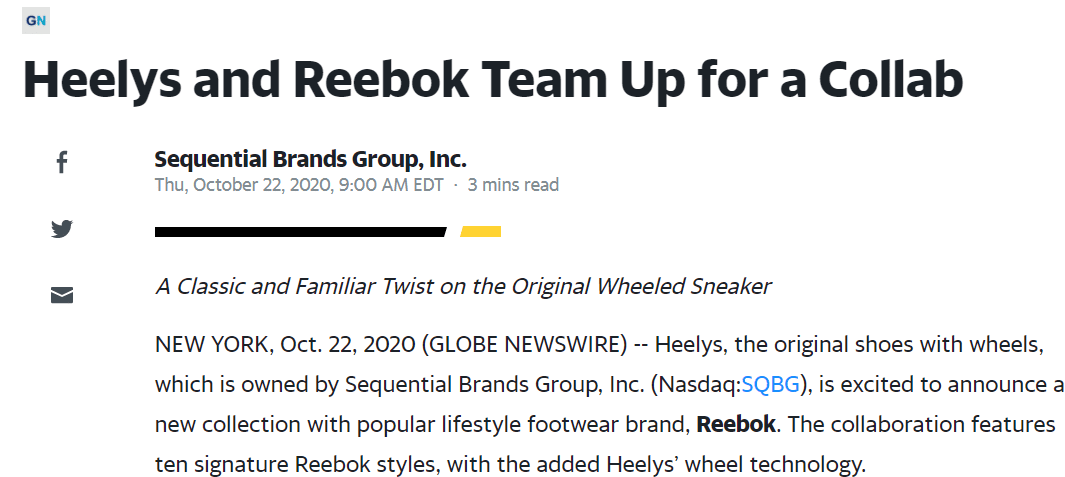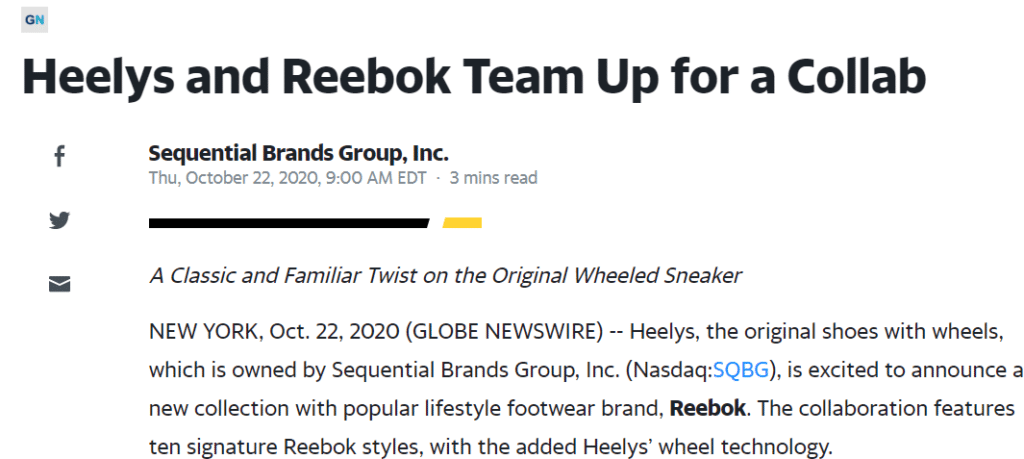 And that led to an apparel manufacturing sector pop off.
With Sequential Brands (SQBG) and Ever-Glory Intl. Group, Inc. (EVK) leading the way.
Take a look at these moves along with IDEX getting a pop on news of its own.
Apparel Manufacturing Deal
So Heelys and Reebok… Do these brands still exist?
Apparently so.
As news of a collaboration between the two has Sequential Brands (SQBG), owner of Heelys, ripping higher today.
Closing at $5.70 yesterday, SQBG hit a high of $18.60 today. Seeing the stock pull back hard now, I'll be watching to see if it finds support in the next couple days.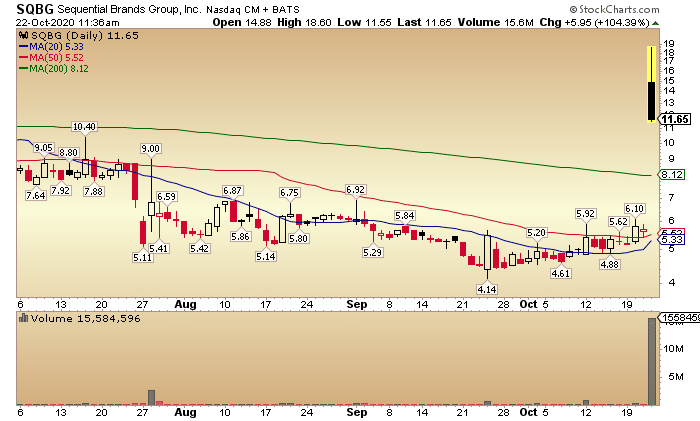 But that's not all…
With no company-specific news out Today, Ever-Glory Intl Group (EVK) is up over 400%.
It happens to be a small apparel manufacturing company out of China… is this just a sympathy play?
I don't know for sure, but that spike in volume is huge and I'll be keeping my eye on this one as well.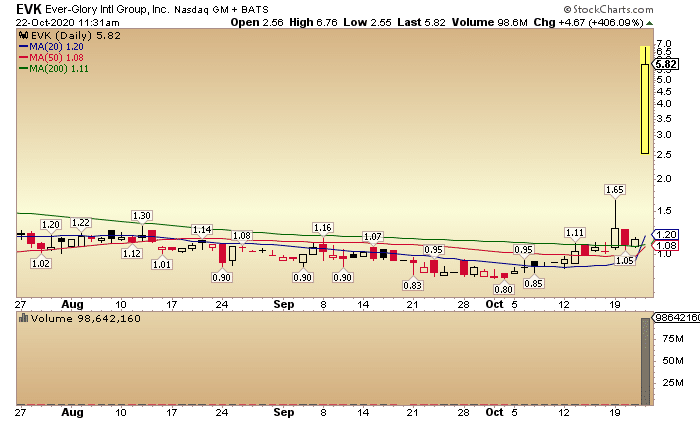 Other Stocks to Watch:
---
Ideanomics, Inc. (IDEX)
Ideanomics (IDEX) facilitates the adoption of commercial electric vehicles and supports next-generation financial services and fintech products.
In a press release Today, the company announced a 15% stake in e-Tractor company Solectrac.


Consolidating between $0.80 and $1, IDEX hit a bottom at .81 and after a move back to the upper range, hit a low yesterday at .85…before the news of their stake in Soletrac hit the wires today.
This sparked a rally with the stock gapping up nearly 23% this morning.
The next chart highs are $1.22 and $1.38, so there's some decent room from the 1.05 area here.
With the 50 day moving average sitting right above here at 1.07, I'll want to see the stock to break above there…and hold.
I won't be interested below the 50-day.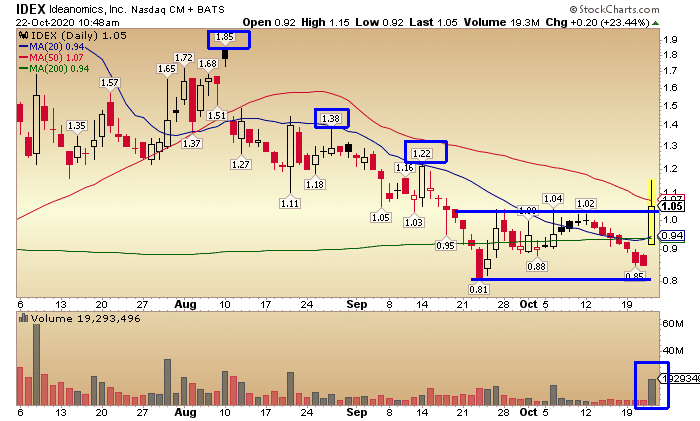 ---
Today's Biggest Winners
EVK +407%
SQBG +132%
TC +65%
WSTL +44%
DXGL +23%
Today's Biggest Losers
NVIV -44%
ISIG -40%
MRIN -30%
TLGT -29%
PHCF -24%