I hope you are enjoying the Holiday, despite the market rout to end the week.
I know I am.
As much I love trading… It's always good to have a little break from time to time, just to reset.
Now being a holiday, I don't want to take too much of your time.. so let's get right to it.
When it comes to clarity, it's a total mess out there right now…
The market's took it on the chin to end the week…
Leaving us with a long weekend to question things.
Well let me quell your fears quickly so you can get back to the grill…
There's nothing to sweat… relax and enjoy the time off.
On that note…
Should you expect the market to rocket higher this month?
Probably not.
September is historically the worst performing month of the year.
AND in an election year both September and October are usually underperforming months for the markets overall…
Investors are looking at November, so it's likely to be a little messy over the next couple of months.
But this doesn't concern me…
I'll show you why with a few charts and a quick explanation of how I plan to trade this market…
The strategy I use to trade stocks doesn't need a good, bad, or flat market…
No matter what is happening in the world, there will always be stocks making moves for one reason or another.
So while the overall market may take a big hit… or get choppy…
My strategy doesn't change…
I will continue to find stocks moving from their own catalyst.
Stocks that have a reason to go up…
And with my criteria for stock picking, I can get a view of the supply and demand to find stocks with a higher chance of moving up over the next day or so.
Which leads to another key to my strategy working under any market condition…
By getting in AND out on the surge in volume… I am able to limit my exposure to the market during times of uncertainty.
Remember when the market tanked mid February through late March?
Seems like a year ago… but it happened.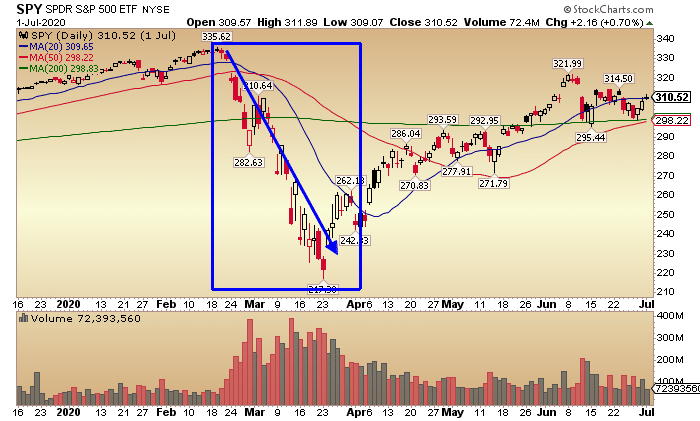 And guess what?
It didn't affect my trading profits at all…
In fact, I was crushing it the whole time the markets were in free fall.
How?
By trading stocks that were moving on their own catalysts.
These stocks didn't care about the market.
If there's a reason for a stock to move… people will buy it, and it will move.
Here are just a few of the trade setups I played while the SPY was tanking in that chart above.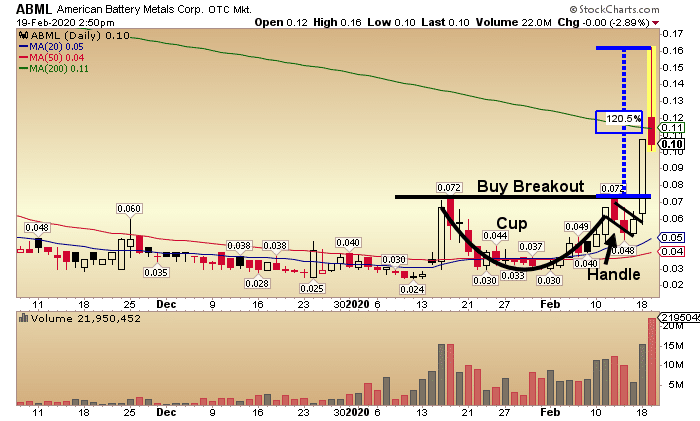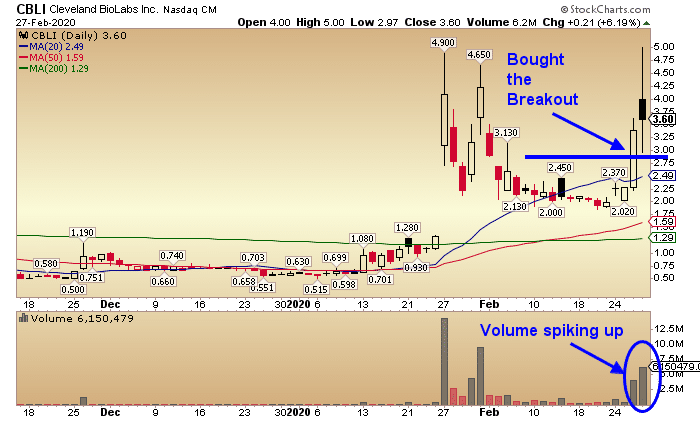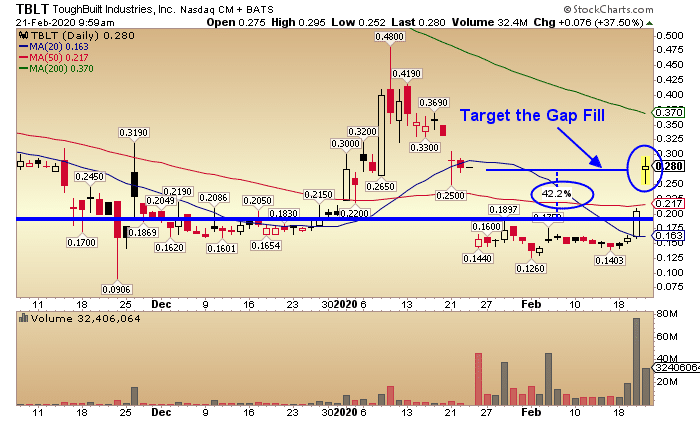 You see those moves?
Every one of them is in stark contrast to what the overall market sentiment was at the time.
And check out the trade below in WTRH.
This trade popped so fast I was grabbing a 39% return* in the afterhours…
… and this was on a day the Dow was down 2,000 points…
Just another example showing… if a stock has a reason to move… it will.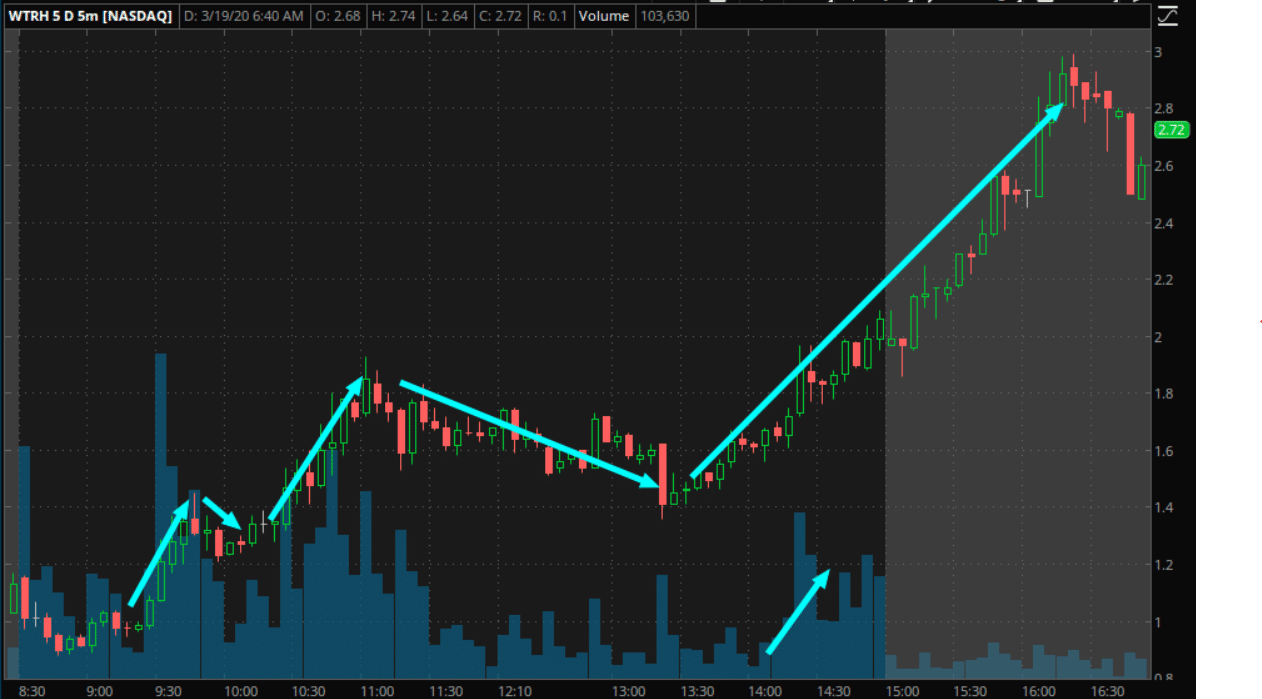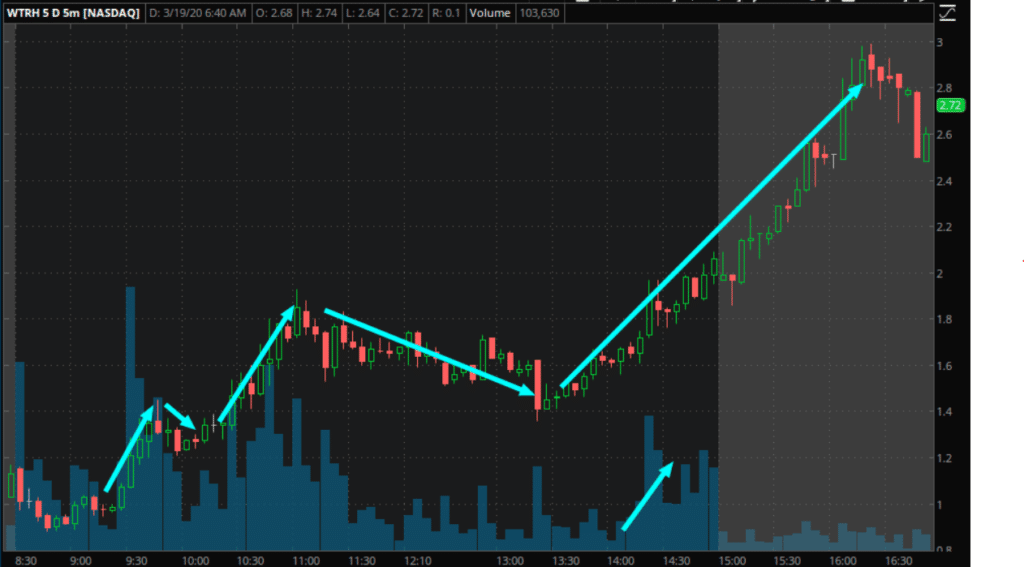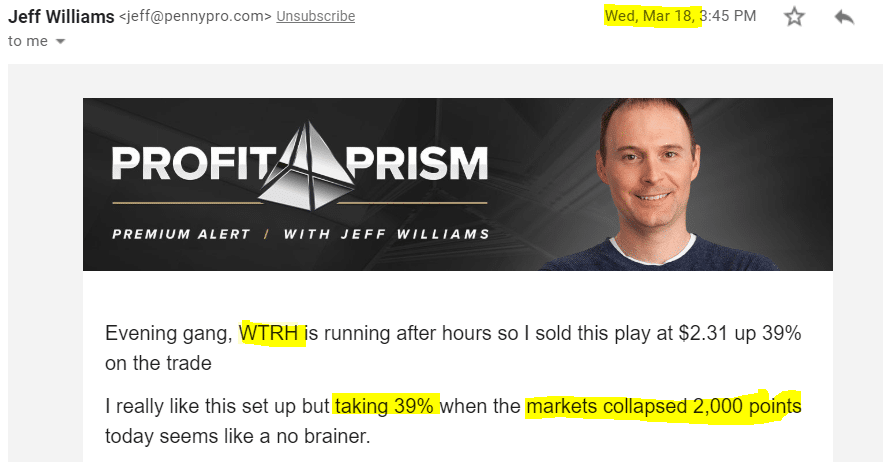 The key is to know what makes a stock move like this….
I have a set of criteria I use.
All I have to do is run a quick scan of the market narrowing in on the stocks most likely to make moves like these.
Using my scan criteria I'm able to cut thousands of stocks down to 10 -20 depending on the day.
And from there I scroll through the charts to key in on my favorite setups, which only takes a few minutes as it's a quick visual inspection.
Once you get used to the setups they will start to pop out at you… or at least they do for me.
It's September folks… the markets are likely to get a little wonky.
And with the election this year…
It probably won't be just September that's tough.
But with Profit Prism Platinum you don't have to worry… my strategy helps me navigate the market with precision… whether it's a mess or not.
And with my Platinum service, you aren't just getting my strategy… you're also getting access to my chat room…
This is where I trade, live, Every Day…
Teaching, trading, and calling out my trades amongst my great group of members… all playing a part to make this a really special community for traders…
If you're serious about trading… it's the place to be during the day.
And if you don't have time… just tune in for the last hour or half… this is when I do my end of day scan to find the best candidates to gap up the next day…
Don't let the markets take you for a ride…