More and more people are considering day trading as a viable alternative to working for a corporation these days.
I have witnessed a big rise in interest lately…
In part due to COVID-19 and the stay at home orders… as well as the massive layoffs around the country.
Getting stuck at home with all this time, naturally, you would want to find ways to be productive.
And with how resourceful we are as humans, we want to find a way to adapt to the changing times.
If virus shutdowns become the norm, we want to be prepared with options.
And with a potential shift to "work from home," What if our job doesn't offer that?
You are here for a reason, whether it's related to COVID or not, it probably has something to do with being in control of your own life.
It's a decision I made several years ago when I decided to leave my job as a teacher…
And since then…I've never looked back.
Here's my story…
For the same reasons as many others over the past few months, I started day trading somewhat out of necessity.
I was an elementary school teacher trying to make ends meet while paying off a mountain of school loans at the same time.
Needless to say, it was not easy. And as much as I loved my job (I'm a teacher at heart), I needed to find a way to improve my family's quality of life.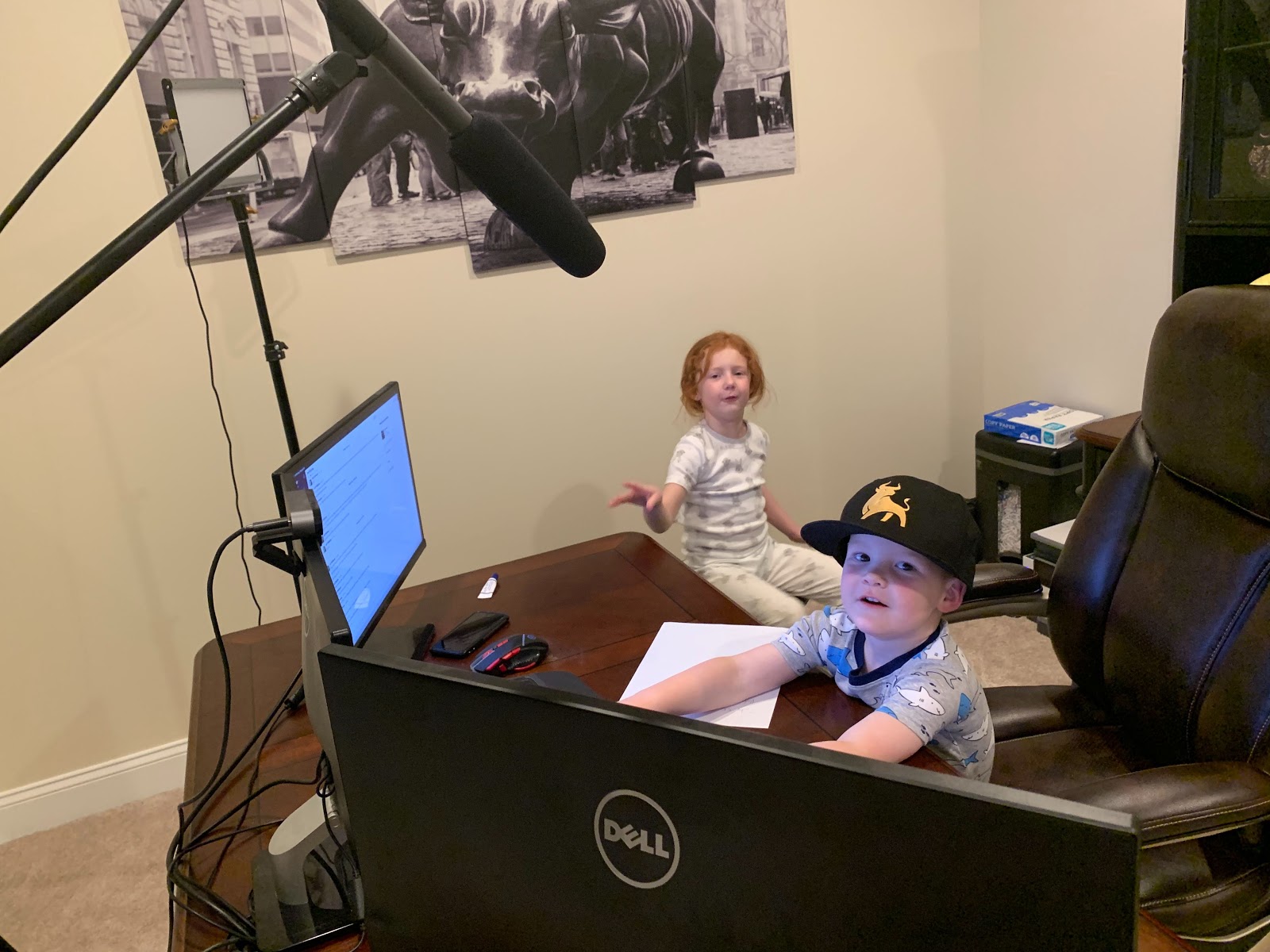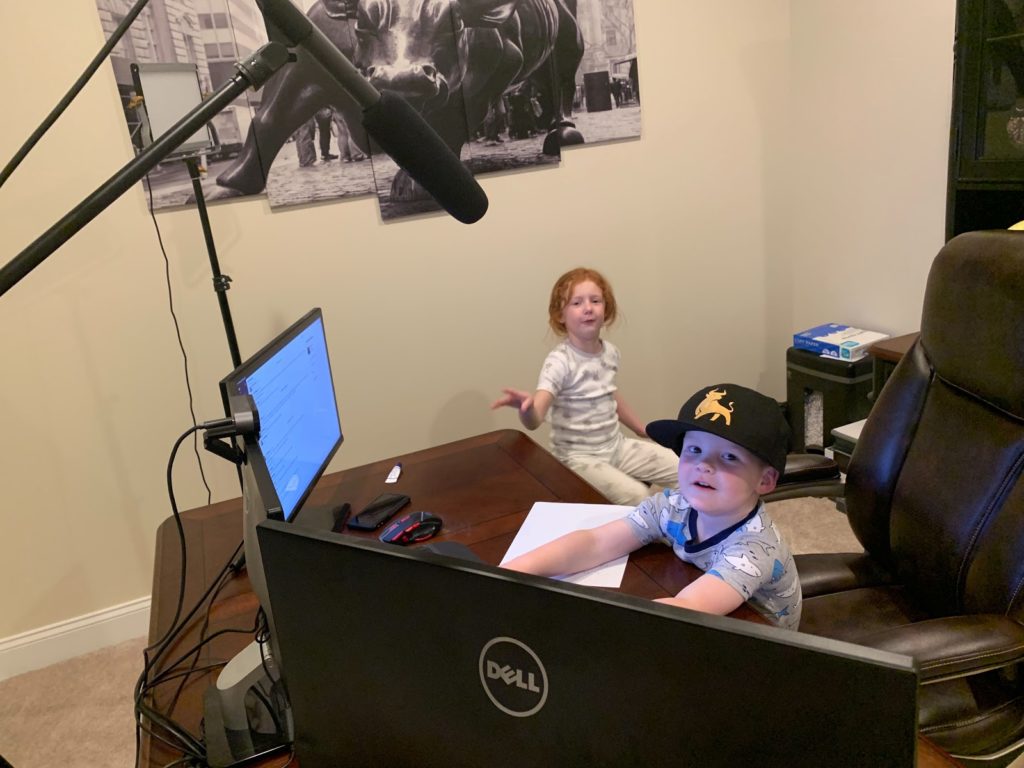 (Getting the kids started young)
Being that I didn't have a lot of money to get started, I needed to find a way to make money from almost nothing.
And that's what led me to the stock market.
I didn't know much about the stock market other than it was a place where I could make a lot of money fast… or lose it fast for the matter.
But regardless, it was pretty much the only place I saw an opportunity for me to start with almost nothing and turn it into something meaningful.
So I went for it and dug in to learn everything I could.
Mind you it wasn't easy as I was also working full time.
I would use every minute between classes to research stocks and charts in the teacher's lounge. And as soon as the final bell rang… I was hitting the computer to place my trades.
The Secrets To My Success
I noticed that each day there were some really big movers in the market.
These were the kinds of moves that could really change the game for a little guy like me.
The other thing I noticed was many days 8 out of the 10 biggest winners would be lower priced stocks, small caps, and penny stocks.
It made sense. A 25 cent move on a $1 stock is 25%, while a $100 stock would have to move $25 to put up the same return.
I had heard a lot about penny stocks being a place where people could use as little as $500 to get started… and actually make real money.
But how could I find these stocks… and do it before they made their move?
Armed with this realization, I decided to study the biggest movers every day and search for patterns and anything else that might help me pick them out the day before.
And that's what led me to develop the strategy I use with Profit Prism today.
I look for certain criteria and when it all comes together, leads to explosive moves overnight.
Learn my criteria LIVE Tomorrow at 3pm ET Register Here
Studying the biggest movers, I found certain patterns of price action and volume that happened at the end of the day, often leading to big moves the next morning.
I began entering the stocks that fit my criteria, holding them overnight, and cashing in the next morning as the momentum carried over into the open…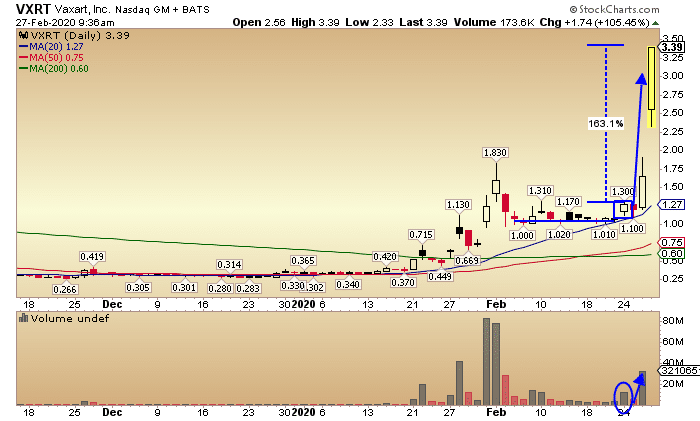 Being a schoolteacher, this allowed me to work within the hours of the day that I had free—after the school bell just before the market closed.
It wasn't too long before I was making more money trading than teaching and I moved on to trade full time so I could focus on developing my strategy further.
Back To Teaching
I am happy to say that today I am back in the teaching profession.
As I said, I am a teacher at heart. I truly love helping others learn and accomplish great things.
So once I made it as a trader… I turned my focus to helping others do the same.
I think everyone deserves to realize their dreams and provide for their family.
That's why I developed my Profit Prism service where you will get my full suite of an all encompassing trading education…
From start to finish, everything you need to know about my strategy, every step of the way.
And to compound on that… I started my Profit Prism Platinum service… where you get access to my live trading chat room…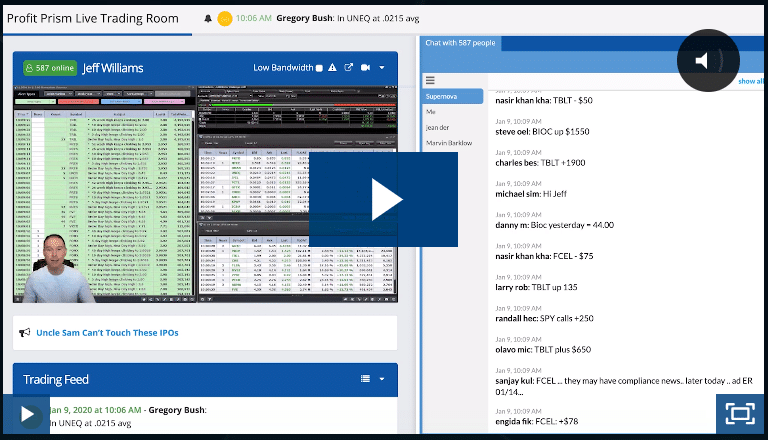 This is where I trade live every single day on a live stream, so you know every step I'm taking each and every day.
Not only do I trade, but I also do live lessons, answer questions, talk about all the stocks that are moving, and what I think about them…
And you also get my moderators insights and their personal trade alerts as well.
Join me this Tomorrow Thursday May 28 at 3pm EST for a live training session on my Profit Prism strategy.
I want everyone to get the opportunity to see first hand…How to make money in the markets today.
I will go over my personal strategy to find tomorrow's biggest winners, today.
And I'll be sharing the details of my custom scanner that I use to find them…
You won't want to miss this because once I show you how to find them, I will also take a live trade right there… take it or just watch, but you will be learning a lot all for free…
Grab your front row seat right now and get excited, it's going to be a lot of fun.