It was a big week for the market. What happens will depend on the news cycle during this 3 day weekend, so we have a few days to feel that out before Monday.
In the meantime, I hope you are taking my advice by reviewing trades and brushing up on your strategy.
And of course don't forget to relax and get a nice mental break from trading. Clear your mind and you'll come in fresh on Monday.
I don't want to bombard you with a bunch of stuff that takes you away from that, so I'll make it quick today. And we will get back at it Sunday with the stocks to start the week off right.
As many of you know, I run a live chat room for my members. In the video below you can get a look at the room and how my members are benefiting from learning and trading in there…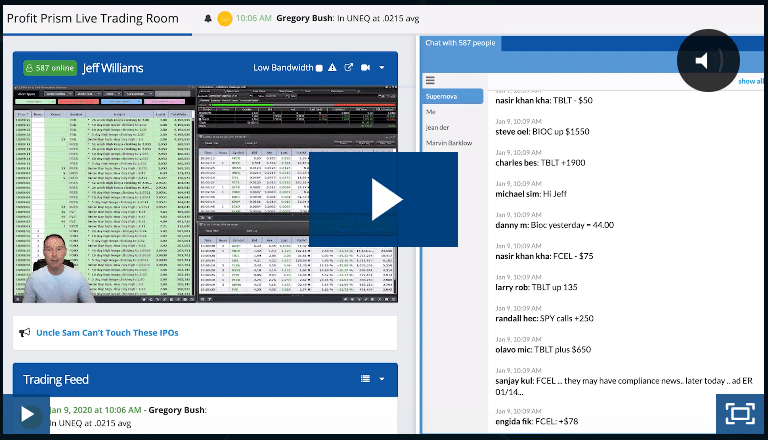 Get It From The Best
Since January 21st, I have taken a small $500 account and turned it into $11,645.19.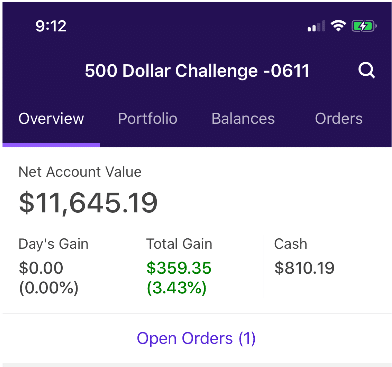 That's an incredible 2,229% in under 3 months. 
Imagine if you started with $3,000 and took the same trades, you'd be sitting on $68,870 in profits.
With the right training and education, you can learn to trade. It is possible, but it's extremely hard to go it alone… so why do it?!
That's why I created my Profit Prism Platinum chat room, where I provide everything you need to succeed.
Trading lessons

Real Time Trading- I walk you

Step by Step

through my trades and Alerts

Market talk – anything and everything

Answer questions

Provide feedback

Coach and Train
I do this LIVE in my chat room… Every Day!
And another really big benefit… It's not just me…
My moderators are there to help and they throw out alerts on their trades as well.
And just as important, this is a community of traders just like yourself. People coming together to support each other and of course… make some money.
Just look at what my members are saying about the chatroom.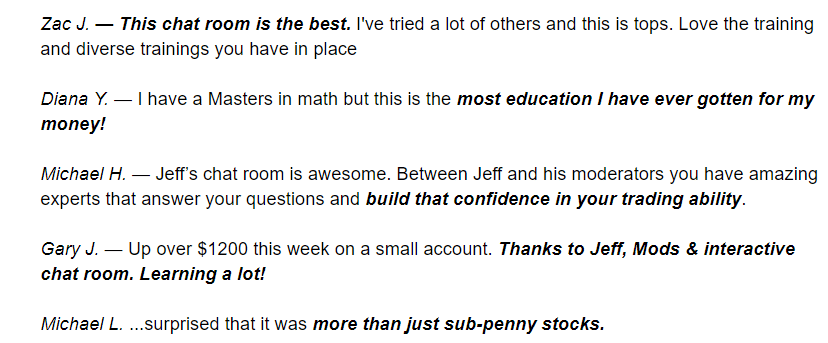 And check out these member tweets… they are making some money over here.



How do they do it?
These traders are in my room, asking me questions and picking my brain. Sure, they're making money along the way, but it's the education they're receiving— that will last a lifetime.
Imagine going into each and every trading day alongside me, a guy who's currently up over 2,000% —sharing my knowledge and trading wisdom with you during this difficult stretch in the market.
If your trading isn't where you want it to be or you're too scared to even start, the best way to make a change is to have the right guidance.
As a former elementary school teacher turned trader, I have helped countless numbers of people learn to trade successfully in my Profit Prism Platinum chat room.
You can be next, but it's up to you to take the next step.
Related Articles: