All right. Good times.
After three days of investors rotating out of growth stocks into undervalued "recovery" stocks, we're now dealing with the sobering reality of the economy and news that the U.S. just hit another daily record for viral cases.
This morning the Dow Futures were off 192 points, while the S&P 500 slipped 12 points.
The rotation from growth to undervalued stocks has halted.
And now, investors are starting to worry after an advisor to Joe Biden suggested a very draconian approach to handling the virus outbreak.
Dr. Michael Osterholm, one of Biden's top advisors, has said that a 4 to 6-week shutdown of the U.S. economy could control the pandemic and revive the economy.
It's not clear exactly how that second part of the sentence equates.
But Osterholm believes that the U.S. could simply borrow enough money to pay everyone not to work. Again, how that works…
I'm sure there will be plenty of questions about this plan on Thursday.
Let's look at today's news and my Watch List.
Today's Outlook
On Thursday, the U.S. Labor Department will release its weekly update on jobless claims… oil prices are sliding after the IEA said that crude demand isn't recovering any time soon…Bitcoin surpassed $16,000 for the first time in years… and Alibaba (BABA) announced that its Single's Day event produced a staggering $75 billion in sales in 2020.
Today is looking like a mixed day of trading given that the rotation out of growth stocks has slowed. With a higher likelihood that the U.S. will have a split government in the near future, this might be one of those really boring days on Wall Street than come after a fury of activity.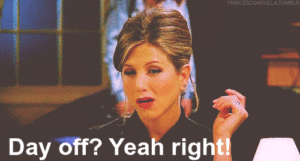 If that's the case, it will be a good day to get some research done. There haven't been as many opportunities to do that in the last few weeks.
Tickers in Focus
PFE: Well, this is awkward. As you know, I'm always following the insider signal. I want to know if the CEO of a company is buying or selling his or her own stock. So, what does it say about the CEO of Pfizer selling $5.6 million of his company's stock on the day that it announced its vaccine data?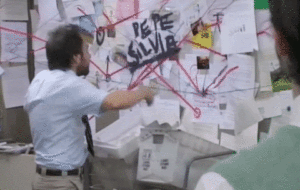 Well, it turns out that the sale was just a coincidence. It was all part of a pre-scheduled trading plan. Expect a lot of conspiracy theories. But I'll be checking this off my list as not an informed sale. Reports indicate that CEO Albert Bourla didn't find out about the data until last Sunday afternoon.
MDNA: National Institute of Allergy and Infectious Diseases Director Dr. Anthony Fauci is in the news again. Yesterday, he said that he anticipates that Moderna will release its late-stage COVID-19 vaccine trial data. The trial is expected to show a high efficacy rate. This would be positive news for the market given the fact that stocks rallied on Monday on vaccine news, but have since subsided.
MY STOCK WATCH LIST
NAVI: So, what happens when Joe Biden comes into the White House and people wrongly think that the government is going to pay off $1 trillion in student loans or more. And people start speculation on how this will impact Navient? You're talking about Robinhood investors getting all worked up and potentially pouring into this stock. For once, they might be on to something. This stock is stupidly cheap, has a great dividend of 6.4%, and trades at a PE of 5. Insiders have been buying, and you know I like that.
12 Stocks: Yesterday, I walked RagingBull Investor readers through a pretty simple trade that capitalizes on stocks that have an F-Score of 9 and a Z-Score of 2.9.
With the rotation slowing, I think it's important that investors focus on the companies with strong balance sheets.
We want to make sure that we're looking at these companies in November. Typically, we'd update these numbers at the start of every month, which I do..
Why? Because these are the firms that are thriving in 2020 and they're NOT issuing debt or facing any issues with debt.
You can't fake stability. That's why these numbers matter.
Here are the tickers outside of Rent-A-Center (RCII). You can replicate the trades from yesterday if you'd like. My gift to you.
AN AutoNation Inc

FBHS Fortune Brands Home & Security Inc

HAIN Hain Celestial Group Inc (The)

HZO MarineMax Inc

IDCC InterDigital Inc

LAKE Lakeland Industries Inc

LEN Lennar Corp

PG Procter & Gamble Co (The)

SHW Sherwin-Williams Co (The)

TPH TRI Pointe Group Inc

WMK Weis Markets Inc.
Go for it. Again, if you want to see how I'm using this list to trade, be sure to check out my Family Portfolio. You can get a huge discount on this service over the next 15 minutes. Click here now.