Good morning. And it is another good morning after Moderna announced that its vaccine had an efficacy rate of 94.5% during its most recent drug trial.
MRNA stock jumped more than 15.2%.
The news sent the Dow Jones up more than 500 points Monday. And if the rally accelerates, the index might move back to 30,000.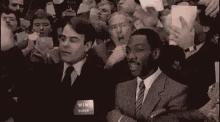 Let's talk about this move higher for the Dow. Then, we'll discuss three stocks that you should keep your eye on to start the week.
Today's Outlook
On Monday, the Moderna update will drive positive sentiment in the market and continue to push beaten-down stocks higher.
The Moderna news comes a week after Pfizer and BioNTech announced their own vaccine.
That news last Monday set off a massive rally and rotation out of "Stay at Home" and other growth stocks.
Investors then snapped up shares of beaten up sectors like airlines, cruise ships, movie theaters, and more. That "Great Rotation" from growth to value stocks is picking up again today.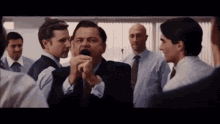 Airlines are ripping higher. JetBlue (JBLU)is up another 9% this morning, while competitor American Airlines (AAL) gained 6%.
Hospitality operator Park Hotels & Resorts (PK) added 8%, While cruise line Carnival Corp. (CCL) popped 7.1%.
Now, there's an important thing to consider this morning. Investors are dumping many incredible growth stocks right now.
They're assuming that "life is going to go back to normal" and that we aren't going to rely as much on e-commerce, digital learning, workplace communications, and more.
This is an error in my opinion. And it's going to help shape my trading strategy moving forward.
The year has fueled incredible innovation as we are about to experience an even larger rollout of 5G. Americans love one thing…
Convenience.
Put them back on public transportation at 7 am.
Let them sit in traffic for 30 minutes driving to school.
Have them drive 15 minutes to an overcrowded Walmart…
They'll be back home in their sweatpants in no time.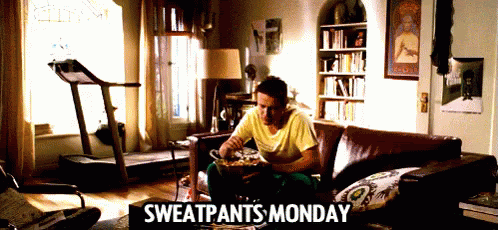 Work from home isn't going away… Companies don't need to pay for all that real estate and overhead. Sure, some employees will likely operate out of an office, creating some sort of hybrid system.
Shopping online isn't going away. How much have you purchased online this year? How easy was it? Are you really going to get in your car to go pick up something you can have at your door in 24-48 hours?
Any steep pullback in the growth and tech stocks will create a very nice long-term opportunity. So, write up your list and pick your entry points. That is a very good way to start your week.
Over the last week, I've been using put contracts to set price targets on a number of different companies ranging from sports streaming and workplace communications to alternative energy and EV.
I'm taking advantage of the long-term trends, and while taking advantage of this massive burst of positive sentiment over the last week.
Crude Insights
I'm really paying closer attention to the oil markets. The price of WTI and Brent crude jumped 3.9% and 3.5%, respectively. The reason: Three solid catalysts that could press crude higher in the weeks ahead. The first is obviously the vaccine.
The second is increasing hopes that demand will rebound in China and Japan this quarter.
The third is an expectation that OPEC and its allies will extend its agreement to curb oil production or even slash it even more.
This could be another good week for crude prices, which are sorely needed for U.S. producers in the months ahead.
MY STOCK WATCH LIST
MPLX: The Master Limited Partnership is back in focus thanks to a strong day in the energy markets. Shares just crossed $20 per share, and now look ready to break out even more. This is an MLP that centers more on the natural gas markets, which have experienced a resurgence this year. It can fully cover that incredibly attractive 13.8% dividend. RBC Capital recently hiked its price target to $27. This is an intriguing long-term buy.
EVC: I hadn't even heard of this company until Monday. But this tiny media company owns and operates radio stations and outdoor advertising for the Hispanic markets. It pays a pretty good dividend for its size (4.2%). The reason it's on my radar is simple. Director Gilbert Vasquez just bought $127,500 in stock. As you know, insider buying is a very good indicator for a stock.
PTON: Everyone is hyperfocused on stay-at-home giant Zoom Video Communications (ZM), which was definitely overvalued just on price-to-revenue alone. But Peloton is a stock that I want to study a lot more in the days ahead. I need to find the right entry point, but I think that "at home" workouts will continue to show strong potential. Even though Pfizer announced its vaccine last week, Peloton still received price targets of $142 and $160 from BNP Paribas and KeyBanc, respectively.