Yesterday, I hosted an event that was one of a kind.
I explained – LIVE – the importance of a real-time trading strategy that has delivered INCREDIBLE gains for me over the last month.
I also introduced my two new positions in my Family Portfolio Accelerator… and closed out a trade that netted me about $3,300.*
That's $3,300 for one trade in less than one week.*
Take a minute this morning and rewatch the event.
I've received countless emails from people asking to watch it again, and I can't turn them down.
If you missed it, watch it before the market opens.
At 6 minutes in, I outline the four things that I need to happen before I execute a trade.
Around 10:15, I give away the three specific types of trades that I use to make money in today's market.
And at 12:00, I detail the trading strategy at the heart of my Portfolio Accelerator. I EXPLICITLY DETAIL how to sell puts and pick my entry points for any stock I want to buy.
Most people ignore this strategy. I think they're fools for doing so.
I've found it is my most successful strategy to either generate cash or enter the stock at my chosen target.
You need to watch this. If you're not… I think you're leaving money on the table given the recent moves in the market. Let me show you how to do this. Watch the video right away.
Once you've watched it, let's look at the headlines.
On Wednesday, the Dow is moving higher after Pfizer (PFE) announced the final results from its latest trial. The result: Efficacy came in at 95%. That story has pushed Dow Futures up another 134 points in premarket hours. The data suggest that the drug is more efficient than the previous trial data stated.
Meanwhile, retail stocks are in focus on earnings news. Shares of Target Corp. (TGT) popped 2.5% thanks to stronger online purchases and an easy profit beat on earnings. However, shares of Lowe's Companies (LOW) plunged 6.2% after a narrow miss on Q3 profits. The company did predict that same-store sales will increase by 10% to 15% during the holiday season; but, its earnings outlook is lower than consensus expectations.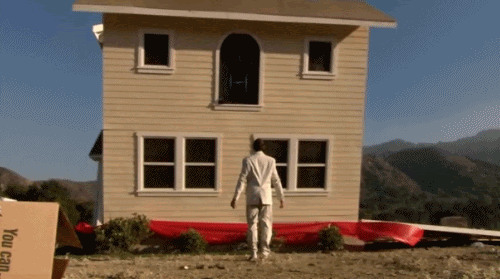 Finally, Joe Biden has raised concerns about the Trump Administration's unwillingness to transition and help in public planning around the virus. A statement by a member of Biden's virus task force came the same day that cases surpassed 155,000 in the United States. With cases surging for the 10th straight day, markets are wary about the economic impact of shutdowns.
In fact, Microsoft founder Bill Gates made a worrisome prediction about business travel in the future. Gates projects that upwards of 50% of all business travel will disappear in the wake of this virus.
WHY I'M SELLING PUTS RIGHT NOW
Yesterday, I closed out a big trade on Callaway Golf in my Portfolio Accelerator. I walked away with about $3,300 after less than a week's wait.* All of my trades were in the green. Every one of them is now a money tree waiting to be plucked.
I received a lot of questions in my presentation yesterday. And I'll follow up today with some additional insight on my strategy and why it's been so effective for me.
But let me start with a few key points.
Writing (or selling) a put option makes it possible for me to own a stock at a future date at a much more favorable price. In essence, I'm setting a specific date on which I want to own shares of something and pick my entry price.

When I write contracts and sell them, I generate income by collecting a premium. If the stock does not fall to that desired entry price that I picked by the expiration date, I get to keep 100% of the premium (unless I close the contract ahead of time).

When you sell put options in stocks that you want to own, you are dramatically increasing the odds over time of creating a profitable trade. In addition to the income you'll generate from selling puts, you'll be able to own the stock you want to own for the long-term. Given the upward bias of the market in the long term, you're able to lock in on your desired price, get your shares, and hopefully ride them to new highs in the near future.
I will be back later today with some insight into why using put options is a WIN-WIN-WIN strategy. In this market, it has extremely successful for me, and I highly recommend that you give it a chance. I will teach you more. Just go here now.
MY STOCK WATCH LIST
GRPN: As I discussed yesterday, Groupon is a company that has fallen out of favor and had to engage in a reverse split. This is a company that I'd like to sell puts on if it can hold its $24 range. I'm a shareholder of GRPN, and I'm looking for ways to strategically purchase more. I discussed GRPN yesterday at the 49-minute market. Check out my insight here.
CRNC:Cerence received a string of upgrades over the last two days after the company topped earnings. However, the Insider gage suggests that investors should be wary right now given that there has been a lot of selling in the last few months. It looks like this is a stock that could pull back, which makes it an intriguing stock to add to a watch list. A continued slide may make it an ideal candidate to sell puts on to pick a lower entry point for a stock that has strong upside potential in the future.
MTDR: Another insider buy at Matador makes it an intriguing longer-term play for the energy sector. Director Monika Ehrman purchased 1,123 shares. It's not a lot. But it does come a week after the company's Chairman and CEO purchased more than $100,000 in stock. Wall Street consensus is about 28% higher at $11.50, but I can foresee about $13 if we get a full recovery in oil prices.