If you have a broker, fire them.
If you know a broker, send them this article.
Because they have a lot of explaining to do?
When was the last time you talked to a broker? When was the last time they helped you define your investment goals and provided an assessment of your progress?
Can they manage YOUR money better than you?
I argue that they can't. Which is why I started RagingBull Investor in the first place.
The tools and tips that I discuss three times a week are the education you need to empower yourself to take full control of your wealth.
That's why I want to give you a brand new report ABSOLUTELY free in the column below.
You'll find out three things that your broker isn't telling you.
If you're a Do-It-Yourself investor, congratulations. 
Because you're saving thousands of dollars a year avoiding an industry that is way behind the curve. 
I hate when people lose money.
I also hate it… I HATE IT when people pay for something that they don't need.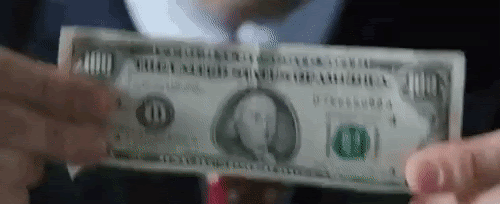 A financial broker is right up there between whole life insurance and a lifetime supply of kidney beans in terms of how useless they are. 
Sure, there are some people who are good at picking stocks. 
But you shouldn't be forking over 2% of your money to buy stocks after they popped at earnings. I hear people tell me all the time that their broker just bought shares in a company that recently beat earnings. 
Their job is to get in on these stocks – and these can't miss trends – BEFORE the stock pops.
For example, all these brokers are buying up shares of Amazon.com, Shopify, Walmart, and other ecommerce stocks… six months after the rally started. 
Yet, they're completely ignoring cybersecurity stocks that provide the protection to ensure a successful digital economy. 
They're standing by, waiting, like everyone else because they're part of the herd mentality. They're really good at buying high and selling low.
Even worse – they completely miss out on unique opportunities like closed-end funds that offer unique value propositions. 
For example, ask your broker if they've ever heard of Berkshire Hathaway. They'll laugh and say that shares of Warren Buffett's company are trading at over $300,000 a share and offer no dividend. 
Then ask – do they know what Boulder Growth and Income is? The ticker is BIF. 
That's a closed end fund that is trading at $10, pays a dividend of 5%, and owns shares of Berkshire Hathaway A Class shares, B Class shares, and most of the other portfolio companies. 
Oh – and it trades at a 15% discount to the net asset value of its underlying assets. 
In essence, you're buying Berkshire Hathaway for 85 cents on the dollar and getting a dividend (something that Berkshire doesn't pay). 
Download This Report
Today and tomorrow, I just want to remind you of the additional benefits that your RagingBull Investor membership provides. This is the summation of my 20+ years in trading. And I want to give you a free copy today of my report called…
3 Wealth-Building Secrets Your Broker Won't Share. Just click the link to download it. 
In addition, I want to offer a special invitation to ask questions today?
There is a comments section below. So, please ask your questions about anything centered around finance and market education, and I'll get to them in the week ahead. 
I hope you all have a wonderful weekend,