You can't go a day without hearing about a new SPAC.
Special Purpose Acquisition Companies (SPACs) are the latest "can't miss" craze on Wall Street.
Famous investors and celebrities are lining up left and right to sponsor one… 
On the surface, it feels like the cryptocurrency craze of 2017 when you look at the names behind new deals. 
NBA Hall of Famer Shaquille O'Neal is launching a SPAC. 
The Ex-mayor of San Francisco and Former Congressman Paul Ryan have SPACs.
So too does baseball executive Billy Beane.
Bain Capital… Zillow's founder… ex-Goldman executive Gary Cohn? 
Yep. They've all got SPACs. 
Known as "Blank Check companies", SPACs are the hottest trend in finance.
I've counted 128 new SPACs and more than $49 billion raised in 2020 in this niche space.
But step back. 
What exactly is a SPAC? And should you take on the risk if you decide to invest? 
I've got both questions covered, and a secret way to make a lot of money in this space.
For years, the only way to take part in a leveraged buyout was to be an investor in a private equity firm.
That meant you needed to be an accredited investor – which requires a net worth of $1 million (minus your primary residence) or several years of high-level income. 
Plus, you'd have to pony up the money to take part in the fund (by invitation only).
But some crafty financial managers found a loophole a few decades ago.
Using a SPAC, sponsors could raise capital through a process much faster than a traditional IPO. They'd go on a road show and raise money. Then they'd put that cash in a blind trust until they decided what to purchase and bring to the public markets. 
After raising their money, these companies list on the public markets with shares available. The breakdown usually includes a combination of common shares and warrants. 
They could list themselves as a public company and then purchase a private firm.
And they'd get to keep about 20% of the equity stake in the nearly merged firm after a deal.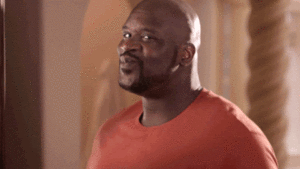 It is back-door M&A with a twist. You're able to treat this like it's an IPO, without the full level of scrutiny. It was long considered the poor cousin of a Private Equity Buyout..
But I've found that when done right, SPACs are really like the poor cousin who somehow creates his own multi-million-dollar company, has no graduate school debt, and owns four houses.
Meanwhile, the SMART cousin with the Harvard degree and the modest townhome still has to deal with all of his student loans and – of course – deal debt that will hang around his neck like an albatross.
Famous SPACs
Perhaps the most famous right now was the DraftKings deal in May 2019.
A blank check company called Diamond Eagle Acquisition raised $350 million.  They listed under the symbol DEACU and announced plans to purchase online fantasy and gaming site DraftKings. Originally, the offer price was $10.
But shares ripped above $17 after news of the DraftKings deal. 
About 17 months later, DraftKings – which trades on the Nasdaq – sits at $48.82 per share. 
This was a pretty good deal for the original investors in the SPAC that struck gold on the combination of rising gambling interest and the impact of COVID on the economy.
That said, DraftKings is one example of a deal that has gone very right.
The Risks of SPACs
The biggest risk to investing in the blank check company is the management team itself.
You see, they're going out right now and they're raising money. Naturally, with more and more money pouring into this space – there will be a TON of capital chasing deals. A new SPAC typically has a deadline of 24 months to complete a deal before it must liquidate all of its capital and return money to investors.
Right now, there are more than 100 SPACs looking for deals from 2020, and a few dozen that formed in 2019 that are still chasing targets. 
The concern is that too many SPACs might fuel a rise in valuations.
You don't want to see a supply and demand imbalance on available deals.
That is where the risk really lies – that management, under pressure to do a deal, will spend buy a private company and brink it public at an unreasonable valuation.
That is where we start to see WILD speculation, huge amounts of debt, and what many people might compare to "junk" companies. 
There is good news.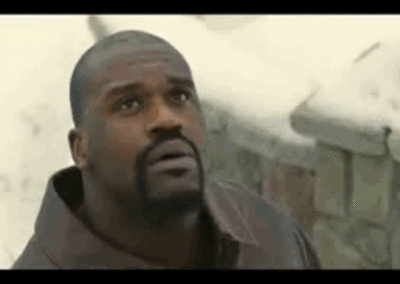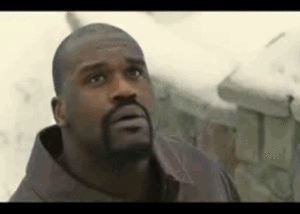 First, the "junk phase" of SPACs actually happened in the 1990s. That's right – these aren't new by any means. Foreign investors abused these investments in the 90s and 2000s. This little niche has plenty of case studies and warning signs that managers now understand.  
Second, the management teams forming SPACs are treating deals today much like private equity M&A. They aren't chasing deals and seem happy to sit on dry powder waiting for the right deal to emerge. I haven't seen any serious rush yet to buy for the sake of buying.
Third, if you're an investor – you don't have to take part in the deal. 
If and when the SPAC finds a possible deal, a vote will follow. If a deal is approved and you don't like the opportunity, you can simply redeem your shares in the trust. 
Then, you walk away.
The Bottom Line
To be honest, I'm not sure why people are panicking about these assets right now. It'd be smart to buy as many SPACs as possible at the IPO. These are usually trading at a much better value than whatever hot tech stock is coming up the chain.
If the SPAC is trading at $10 a share and they announce the deal, it's a good chance to sell after the pop. It's a nice little short-term gain that can be obtained.
And if the stock doesn't pop, you can simply redeem your stake then and there.
I'm monitoring every single SPAC and have been following this trend for decades.
I'm happy that it's a mainstream practice again. The IPO market was largely stagnant, and it gave few opportunities to retail investors.
With the right deal flow, an opportunity exists to make double-digit – and even TRIPLE-DIGIT — gains many times over with very little risk.
You just have to be paying attention day in and day out for it to be a…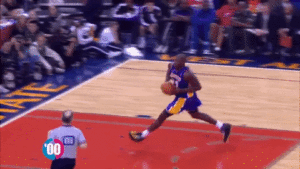 I know I am. 
If the market likes the deals, I'll sell the SPAC shares right away for a gain.
If the deal stinks, I'll just redeem my interest and reallocate the money elsewhere.
Remember, I LOVE to win. But I REALLY HATE to lose. 
This is one of those small niche markets where I can do the first and avoid the latter. 
If this is something that intrigues you as well, let me know in the comments below.