A lot of people have asked me the same question about COVID…
"When do you think that everything is going to get back to normal…"
Normal?
What an interesting term. Because, if you're like me, you're always looking for the next mega-trend – the next technology that is going to take off in the years ahead.
Technology is always changing the definition of Normal.
Think back to 2007… it was normal then to not have a smartphone.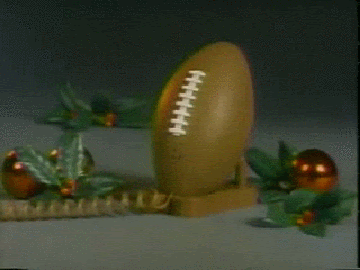 Or 1999 – when you called everyone from a landline.
Or even eight months ago when people traveled across the country for a meeting.
Normal?
By the time we reach a cure for COVID – normal will involve some of the most incredible trends to emerge from this crisis.
And many of them are going to be VERY profitable in the year ahead.
Today, I'm talking about exponential changes in our economy – and how these trends are going to not only make investors richer – they'll make life a whole lot easier for us.
As I said, the idea of things returning to normal is subjective… from person to person.
But if you're talking about the ability to go to Vegas…
To go see an NFL game shoulder-to-shoulder with other fans…
To sit at a bar and chat with friends and strangers… without a mask.
Or to shed the entire premise of social distancing…
Then we're going to need what I would define as "a miracle."
It turns out… we're actually getting very close.
This year has been a political circus. It has been one ugly headline after the next.
But something incredible is happening – and it's not getting enough credit.
A New York Times article released this week suggested that "Operation Warp Speed" has an increasing chance of success by this spring.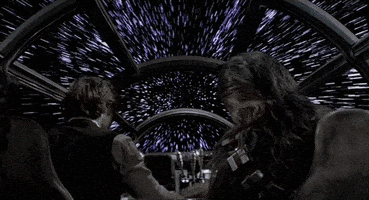 "Operation Warp Speed" was an ambitious effort to incentivize drug companies to discover, produce, test, and succeed in deploying a COVID-19 vaccine.
The program saw the government spend $11 billion buying doses of vaccines before production. Naturally, this drew criticism – because it hadn't been tried before.
And – even worse – the record for a full-scale vaccine is FOUR YEARS.
Fast forward six months – and we are seeing multiple companies entering Phase III trials. The Times says that we could see two approvals by January.
And efficacy rates might be as high as 75% to 90%.
Now, I'm not going to spike the football here. But in the last month, we've seen drug companies possibly save the President's life… and reach a point where they develop a vaccine for a pathogen that they didn't even know existed this time last year.
This could be – in my opinion – one of the greatest scientific accomplishments since we put a man on the moon. Simply put, this would be a modern miracle.
And its success could be one of the greatest economic tailwinds in American history.
Prime, Unlimited, Whatever
Whoever wins the election doesn't matter to the trader in me.
I have a strategy to make money regardless of who occupies the White House.
And that requires us to look at the world over the next six months to a year.
The technological paradigm shifts that happened over the last six months will only accelerate.
When it comes to e-commerce demand, a boom in fintech, food delivery, and other sectors that have accelerated the way we move money, physical goods, and data, these companies will only continue to reap the benefits.
As I've noted, digital commerce has absolutely as a preferred method of shopping for millions of Americans who have abandoned physical retail. Amazon Prime Day alone is expected to provide $10 billion in revenue over the last 48 hours to the e-commerce giant.
And the booming digital ecosystem places greater emphasis on logistics and the rest of the $3 trillion global supply chain.
And First and Last mile technologies are the part of the supply chain where I'm focusing. This is the part of the global supply chain that is going to hit "warp speed next…"
And it will continue to be the most competitive part of the e-commerce wars.
A reminder: The first mile consists of picking up, packing, validating, and transporting products after a customer orders a product.
The last mile consists of the optimized delivery of the product. Those destinations are the home, the office, the smart locker, or another drop-off point.
The ability to maximize those two areas of the supply chain efficiently and financially cost-effectively will be central to a company's post-COVID survival.
But here's the thing: First and Last Mile Delivery ARE STILL the MOST INEFFICIENT part of the delivery for many North American companies.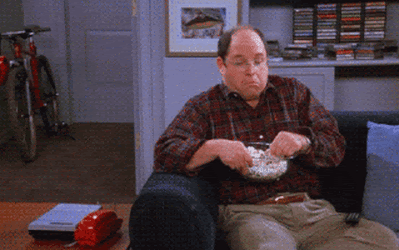 According to Arlington Research, last-mile delivery is "the most inefficient process of the entire supply chain" for 59% of transportation and logistics firms in the United States.
That figure jumps to 79% for Canadian firms.
Solving these challenges is why the money continues to flow into this misunderstood part of logistics.
Best of all, the Bureau of Economic Analysis suggests that the First and Last-mile delivery industry could be worth upwards of $417 billion.
Yet, you don't hear too much about this area of the investment world too often.
People might be buying the latest Apple iPhone, but someone has to deliver it, on-time, at the cheapest cost in the most efficient time frame. The same goes with food, clothing, and all of those holiday gifts that people are buying now (Black Friday deals in October…)
The ability to move physical goods faster, more efficiently, and at a better margin is one of the three most important technology investment goals in the year ahead.
We'll be talking a lot more about the First and Last mile in the months ahead.
And, if you're interested, I've identified my top pick for this $417 billion opportunity, here.
Enjoy your evening,
Jeff