After months of speculation, the U.S. government may approve the emergency use of a vaccine on Thursday.
Every media outlet is talking about it. Every on-air journalist and pundit is looking for a way to "Trade the Vaccine Right Now."
Of course… I think they're all late on that story, and they know it.
Can't you just feel the excitement?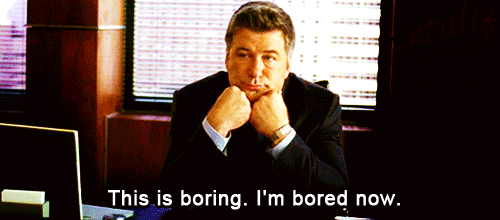 All right…
Then let's get to the real news this morning… and the Thursday Watch List.
Today's Outlook
On Thursday, investors are back to speculating on the timing of a new stimulus announcement.
What's changed in 24 hours? Nothing except that the leaders of the House of Representatives and U.S. Senate – who have lived a combined 158 years on this planet – just got another day older.
Dow Futures are relatively flat.
Investors are also eyeing the latest surge in COVID cases and speculation that the U.S. government could force Facebook to divest in Instagram and WhatsApp.
Today might also be the day that the U.S. government approves the Pfizer-BioNTech vaccine for deployment. It would kick off the widespread distribution of the vaccine for emergency use and make the United States the second nation to approve it.
The FDA's advisory committee on vaccines will be the final step in this process and comes at a time that the outbreak has reached its peak across the country. If approved, Pfizer will ship 2.9 million doses of the vaccine across the country in the next 24 hours.
Still, it will take months to vaccinate every American who wants it, and at least 21 days for anyone to take both required doses.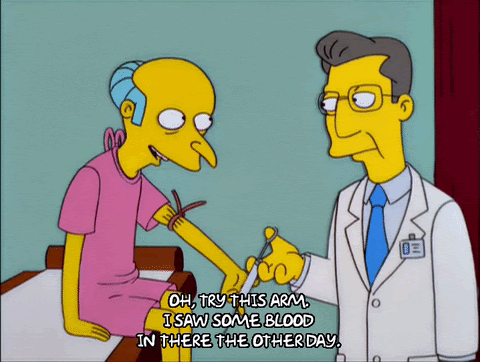 With all this going on, what has caught my eye?
DoorDash, of course.
What Just Happened?
The delivery startup priced its IPO earlier this week between $90 and $95. Then, yesterday, new investors went insane. Shares OPENED above $185. They finished the day just shy of $190.
Who got rich? A handful of private investors piled into the company from the time it was an idea in its founders' heads until they brought it to the public market. They got rich, in my opinion.
Who didn't? Not you. Not me. Or anyone else who relies on the equity markets as a means to invest and trade.
It's a private club… a great big one… but it remains elusive to the ordinary investor.
But don't fret about it.
It's important to remember that an IPO is an EXIT point…
Not a starting one. The 93% pop yesterday was stunning… and it shows again that investors are ignoring valuations and really speculating on a brave new economy.
Nothing against DoorDash.
But it now trades at a whopping 17 times revenue.
Typically – in a normal market with normal rules – I'd say that is overpriced. But then again – another group of people who don't look at this glaring metric might press this thing even higher.
Fundamentals are out the window in 2020.
Uber and Lyft trade at just 8 times revenue. And Amazon – the king of home delivery – is well below all of them at around 4x.
So, what the heck is going on here?
Investors believe that DoorDash's 268% annual jump in revenue is sustainable. How do they get there? Investors are banking that consumers will use delivery services beyond just purchasing food.
Oh just imagine the commercials on this one…
Need a hammer? Use DoorDash.
Need a bunch of picture frames and loose screws from the local Mom and Pop shop. DoorDash drivers will pick them up, curse the Sun god, and bring them to you.
Need that other thing?
You know… THAT THING. That… what's it called? That little rubber thing that attaches to the toilet handle. THAT thing… at the bottom of the water tank… it goes up and down, and always gets stuck… and leaves the water running all night… waking you up over and over again… YOU KNOW. THAT THING!
Flapper? That's right? The FLAPPER!
Use DoorDash.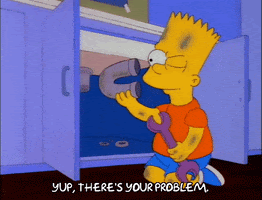 There are two problems I see here in the short and medium-term.
First, Americans already have a one- or two-day delivery service in their back pocket. It's called Amazon Prime, and the e-commerce giant has 112 million subscribers who also get access to unlimited streaming video services and a library of books that no one reads.
It's unclear how DoorDash plans to slay Goliath.
Will DoorDash have its own streaming services in the future?
Why not… anything is better than NBC's Peacock.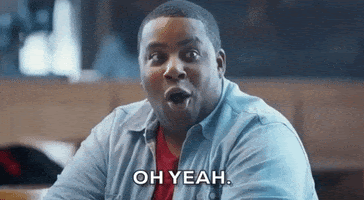 More importantly… am I the only person wondering WHERE EXACTLY DoorDash will be buying all these things to deliver?
In the middle of this pandemic, one out of six restaurants have gone under, and that trend is accelerating.
Meanwhile, small businesses are shutting down at an alarming rate.
So, while it's great that you'll be able to get more stuff brought to your house (do we even need it), there are underlying economic concerns that most investors appear to be ignoring.
That said, DoorDash is the leader in food delivery right now.
In their filing, they say they are targeting Google and Amazon, not Uber and Lyft.
The reason: They say they're a software and technology firm.
But just a quick reminder. In the post-virus world…
Everyone can say they are a technology company.
And they wouldn't be wrong.
MY STOCK WATCH LIST
FTCH: People look at FarFetch and see a stock that has rallied more than 100% over the last 40 days. I look at it and see a stock that could double again in the next year. JPMorgan just hiked the price target to $68. It has strong institutional support, market sentiment is high, and it has very solid momentum.
DDD: This year, EV, IoT, 5G and a handful of other "hot tech" trends got hot quickly. But what about 3D printing? Well, DDD has been around as long as Top Gun and Ferris Bueller's Day off – 1986. The stock has been in a solid upward trend since mid-November, and it's becoming an attractive company.
CONE: CyrusOne pulled back yesterday and it looks like it's locked in a downward shift right now. Analysts are starting to revise and cut expectations. So, until there is some level of support, steer clear for a little bit.
UBER: Following DoorDash's impressive debut, the question is whether we will see an expansion of its P/S valuation or a contraction from DoorDash. In this market, I'd expect the former, because of stimulus expectations and general market conditions. The company has received a few price upgrades in recent days around the $60 to $63 range. I think it's going to be choppy, and ripe for trading in the weeks ahead.
OTHERS TICKERS TO WATCH: CHGG, LQDT, XTLB, AMBO, EL, VHC