There's a lot to digest this week.
Tech stocks like Amazon, Apple, Microsoft, and Facebook report earnings.
Daily cases of the deadly virus are on the verge of topping 100,000 again.
"Congressional Watch" continues on another $2T stimulus.
There's oil weakness. Tension with China. And questions about a vaccine…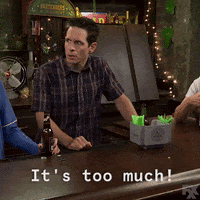 Despite all that's going on, S&P 500 momentum remains positive…
There's a deep expectation of even more money printing.
So if you're eyeing long-term opportunities right now, I want to show you a different way to invest.
Instead of using all your buying power to purchase stocks…
You can learn how to use my third conservative trading strategy that can potentially help boost returns and limit downside.
Let's jump in… and discuss yet another way to potentially make money.
Today, I'm going to keep it very simple.
If you're bullish on a specific stock, there's a way for me to take advantage of the upside without needing to put as much money on the table.
Let's say that I want to buy shares of Verizon Communications (VZ).
It's a great wireless company.
It's a leader in 5G.
And it continues to build market share at the expense of rivals.
Today VZ shares trade for $57.96 per share.
If I wanted to buy 100 shares today, I would need to put up $5,796.
That's not a back-breaking investment, and I would benefit from the 4.33% dividend.
But there's another way to invest in this company for the long term and use even less money than the $5,800 required to own VZ.
It's called a Long-term Equity Anticipation Security or a "LEAP" contract.
These are long-dated options that have an expiration date of more than one year from today.
I could purchase a LEAP contract for VZ that expires in January 2022.
The January 21, 2022, $57.50 Call contract last traded for $4.16.
This would give me as the buyer the right to own 100 shares of Verizon stock if the shares are at or above the strike price of $57.50 any time I want through the expiration date.
So, instead of putting up $5,796 into Verizon and holding it for two years…
I can buy the January 21 contract listed above for $416 (I compute the right to own 100 shares times the value of the premium).
This would make my breakeven price for the stock at $61.66 (the price of the contract plus the premium).
If the underlying share price increases, the LEAP contract could increase in value.
If volatility increases in the options chain, the LEAP can increase in value.
I always want to see positive catalysts drive LEAP contracts higher.
But, now, let's show another way to boost income and value using this strategy.
Deeper in The Money
I could go deeper into the money and purchase LEAPs with strike prices at lower levels than today.
While this might cost a little more, it does provide me with additional ways to generate money.
For example, I could purchase the right to own 100 shares with a January 21, 2022 strike price of $50. That contract would cost me roughly $900 due to a $9.00 premium.
This contract would make the breakeven price ($50 plus a $9 premium) equal to $59.00. That's 1.7% higher than today's current price – 453 days away.
So, any push in the stock above $59.00 and it would temporarily make me whole on the investment.
Best of all – I can use this "In the Money" LEAP to generate additional income.
Playing a Call Spread
Just like a Covered Call – which I explained yesterday, I can use out of the money calls to generate additional income.
If I owned a $50 January 21,2022 Verizon call (giving me the right to 100 shares), I could sell out of the money call options against it to generate additional income.
For example, I could sell the December 4, 2020, $61 Call at today's price of $0.35 and generate an additional $35 of income on this total position.
If Verizon stock doesn't hit $61 by that date, I'd get to pocket that $35 or 5.9% on my underlying contract in 40 days. And I can do that over and over and over again.
Or – the stock does go above $61 and my shares would be called. At that point, I'd wait for my shares to be called and execute my LEAP option to secure my stock.
In the process, I'd pocket the premium and gain an additional $20 from the rise in the LEAP contract.
The worst-case scenario is one just like the stock market. The price of Verizon goes down.
If shares decline to say $55.00 per share. My LEAP contract's value might decline by $30 or so.
However, that can be a much better situation than seeing the 100 shares go from a total value of $5,796 to $5,500.
LEAPs are among the broader options strategies that I use in my Portfolio Accelerator. Education is very important to me, so this gives readers a live insight into the stocks that I own and the options strategies that I adopt in my quest to boost additional income. I just cut the price until tomorrow night, so take advantage.
So, let's wrap up this discussion today.
Pros of LEAP Contracts
More buying power

The same ability to generate income through call spreads

Higher Delta (less time decay) makes them trader closer to the underlying stock

Effective hedging tool (for puts)
Cons of LEAP Contracts
Brokerage fees per contract (most discount brokers don't charge for stock purchases)

No access to a dividend (unless executed before a "shareholder of record" date)

No voting rights as a shareholder

More expensive than short-term options
Finally, pay attention this week. I'm going to be adding a new feature to your Raging Bull Investing subscription absolutely free. Look to your inboxes soon.