Who is the best investor of all time?
That's a question that regularly pops up across CNBC and other financial outlets. 
We hear many names: George Soros, Paul Tudor Jones, Carl Icahn, and Stanley Druckenmiller always fall into the Greatest of All Time (GOAT) conversation. 
Other GOAT nominees include Ben Graham, Peter Lynch, and Sir John Templeton. 
But what about after those legends leave the game…
Who will be next to take hold of the title?
Two names always make their ways into the discussion…
It doesn't matter if you are a trader, a value or growth investor…
Because it turns out that these two legendary investors are buying the same stock right now. 
And it might be time to join them.
Warren Buffett and John Malone are two names that also must join the conversation about being the GOAT investor.
Everyone knows the Warren Buffett story.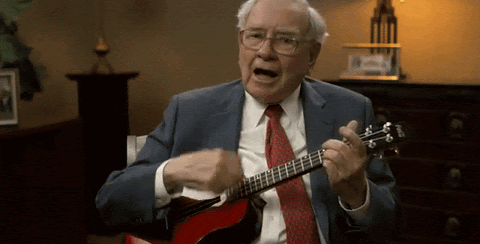 The Chairman of Berkshire Hathaway (BRK-A) and his sidekick Charlie Munger have grown Berkshire by about 20% a year since the mid-1970s. Before that, he ran a private partnership that raked up impressive returns as well. 
Today, Berkshire owns entire railroads, electric utilities, insurance companies, and a host of other businesses. 
He also has a broad portfolio of publicly traded companies. That includes stocks like Coca-Cola (KO), Wells Fargo (WFC)and American Express (AXP). 
John Malone's story may not be as well-known. 
However, it is a classic American success story. 
Malone started in the electronics business at Bell Labs in 1963. He ended up the CEO of cable and media giant Tele-Communications Inc. from 1973 to 1996. 
He is currently chairman and largest voting shareholder of Liberty Media, Liberty Global, and Qurate Retail Group. He also owns 7% of Lionsgate and Starz.
Malone has made an extraordinary amount of money for himself and his investors over his career. Liberty Media has compounded at more than 20% since it was formed in 2006.
Both Malone and Buffett have to be included in the GOAT discussion. 
Their styles and methodologies are very different, but both have become billionaires because of their investment insight.
I am not usually inclined to piggyback other investors. 
I have my style and method of trading and investing, and they work very well.
However, when two of the greatest investors of the last century are both actively buying the same company at the same time, it does capture my inventions. 
When I noted that Malone and Buffett were both making large purchases as a company recently, I had to take a deeper look.
Vroom, Vroom, Vroom
Formula One racing is not as popular as NASCAR here in the United States, but it is one of the most popular sports on the planet outside of our borders. 
While the heart of the sports fan base is in Western Europe, Formula One has expanded by adding races in East and Central Asia, the Middle East, and Russia.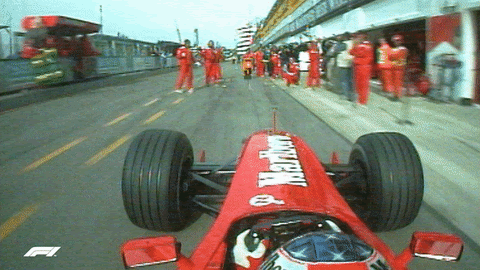 The problem for Formula One right now is that there is no racing. 
Formula One makes money collecting hosting fees from race promoters, the sale of broadcasting rights to free and pay-TV networks, and sponsorship and advertising revenue for the series and individual races. 
The global spread of the coronavirus has halted racing for now. 
No racing means no money.
Fortunately, the company is part of the Liberty Media Empire with its tracking stock trading as Liberty Formula One (FWONA). 
Malone had Formula One sell its holdings in LiveNation (LYV) and a small percentage of its holding of Liberty Braves for $1.4 billion to Liberty SiriusXM Group  (LSCMA)to keep the company afloat until racing begins again this summer. 
Formula One still owns 11% of Liberty Braves, so they could get a bump in value when (if) baseball finally gets its act together.
Racing will start again with no spectators in early July, with seven more races already on the schedule. More races will be announced later, according to the company.
In May, Buffett's Berkshire Hathaway was a huge buyer of the dock adding over 4 million shares. 
They now own more than 35 million shares of Formula One.
Malone exercised for cash $55 million worth of options and kept the stock. 
That is a wildly bullish sign. 
Frequently executives borrow money to exercise their options and then sell the stock to pay back the loan and pocket the cash.
While the story is fascinating, I am a technical trader, so I went right to the chart.
Shares of Formula One are setting up a nice potential trade. The 20-day moving average has crossed the 50-day, and the price is nearing the 200-day.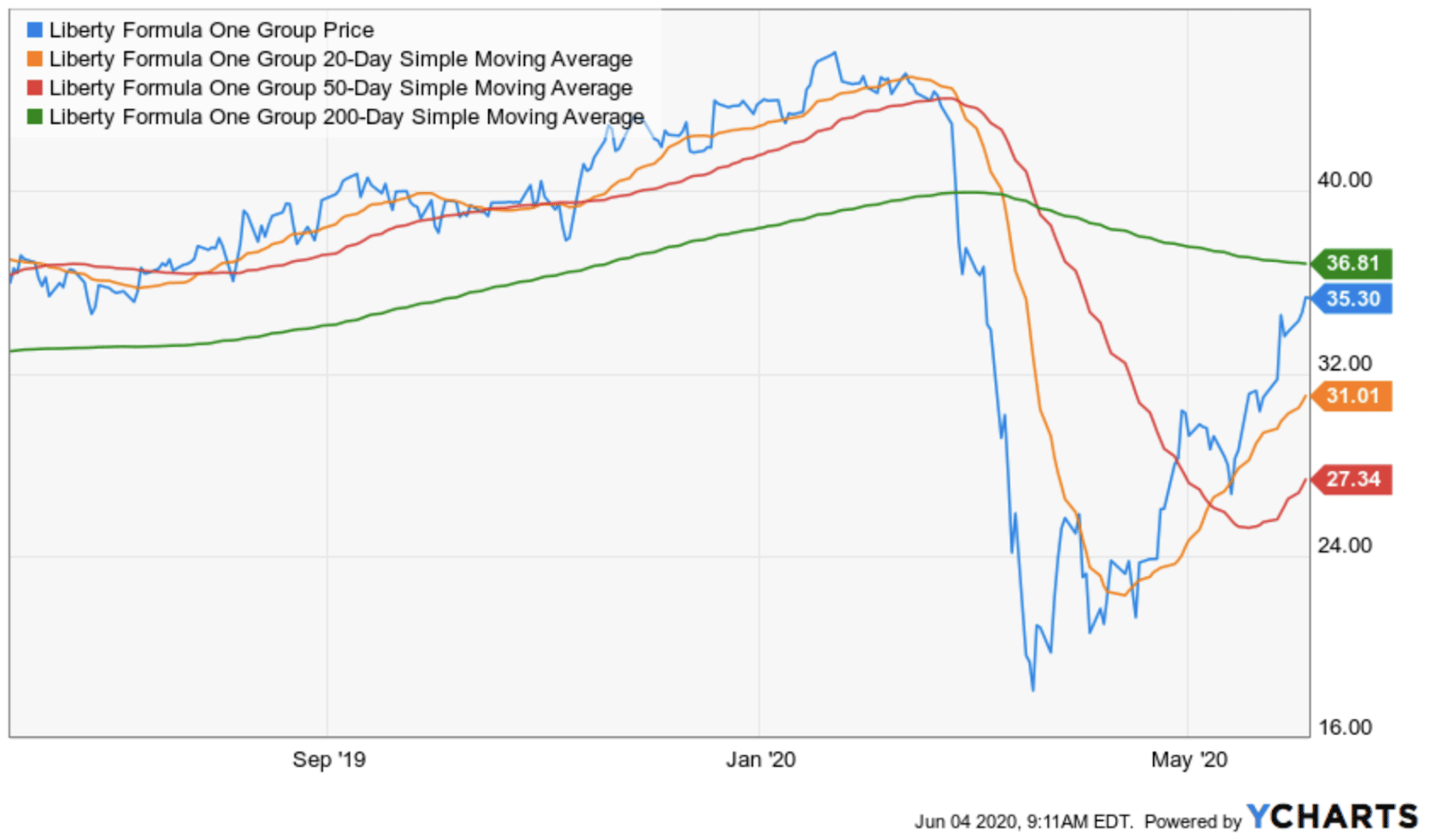 Both the 20 DMA and 50 DMA are rising, so things are looking bullish. When the prices rise above the 200 DMA, it will confirm that a new long term uptrend is in place for the stock.
Two of the greatest investors in the last century are buying the stock, and it has a bullish chart set up. Formula One could be a way to get your account balance racing higher.
Related Articles: