LOOK AT THIS CHART!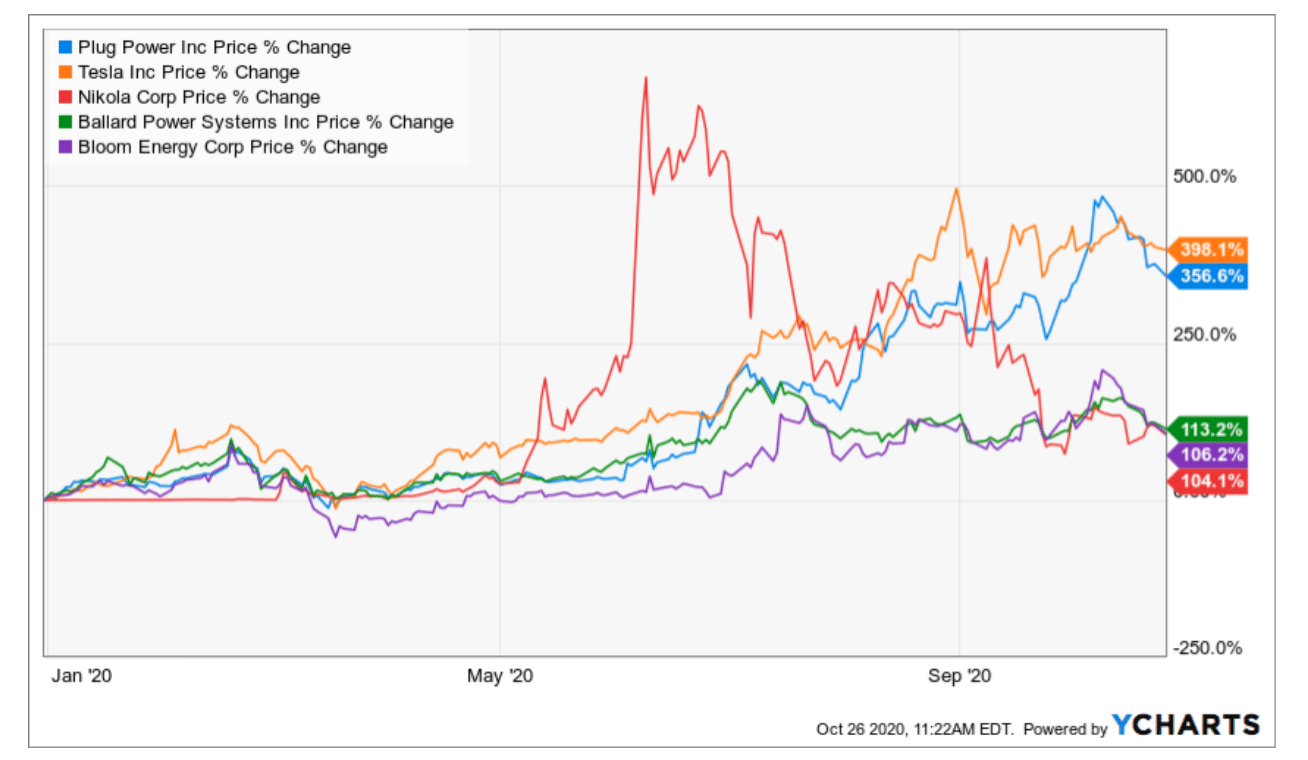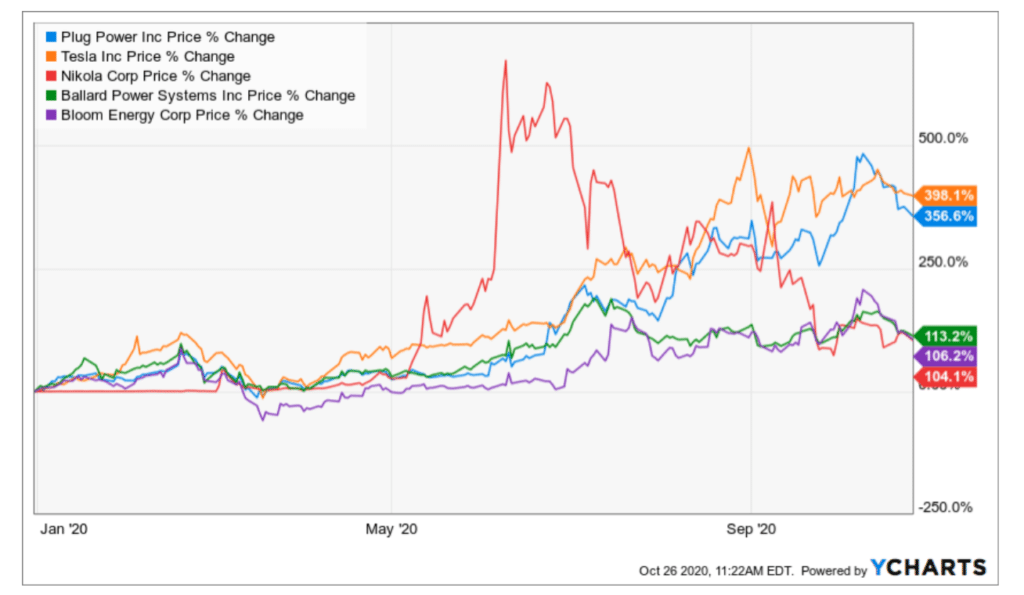 Since January, the entire Green Energy and Green Transportation industry has gone parabolic. 
Tesla – up 398%.

Plug Power – up 356%
Nikola – up 104%

Ballard Power added 113%… 

And Bloom Energy gained 106%. 
There isn't an investor in the world who doesn't wish they'd gotten out in front of this ride. 
Everyone wants a mulligan when it comes to investing in the booming GREEN tech space.
Sure, not every greentech startup succeeds… And there were plenty of bodies of would-be EV auto manufacturers littering the road ahead of Tesla.
But it's clear, from my perspective, that this IS where technology/industry is going. And I'm not alone. 
Younger investors – they have been pouring money into Greener technologies and expect an energy revolution in the years ahead.
In fact, ahead of the election, Green energy stocks, green EV stocks, and Green ETFs are sitting near record levels. 
It's a bit frothy right now, and most people are hoping for a pull back.
What if that pull back never comes? 
That's why I'm eyeing an Alternative way to tap into the expected growth in the EV market. Let's discuss a different approach to this sector.
Statista: EV Industry Is Ready to Roll
Last year, the EV market – one that includes automobiles from Tesla and this year's darling Nikola – hit $115 billion, according to Statista.
Damn… that's a lot of money. 
But you know what's more incredible? 
The 2026 forecast for $567.2 BILLION by Statista. That's right – this industry is expected to grow by 4X in the coming years.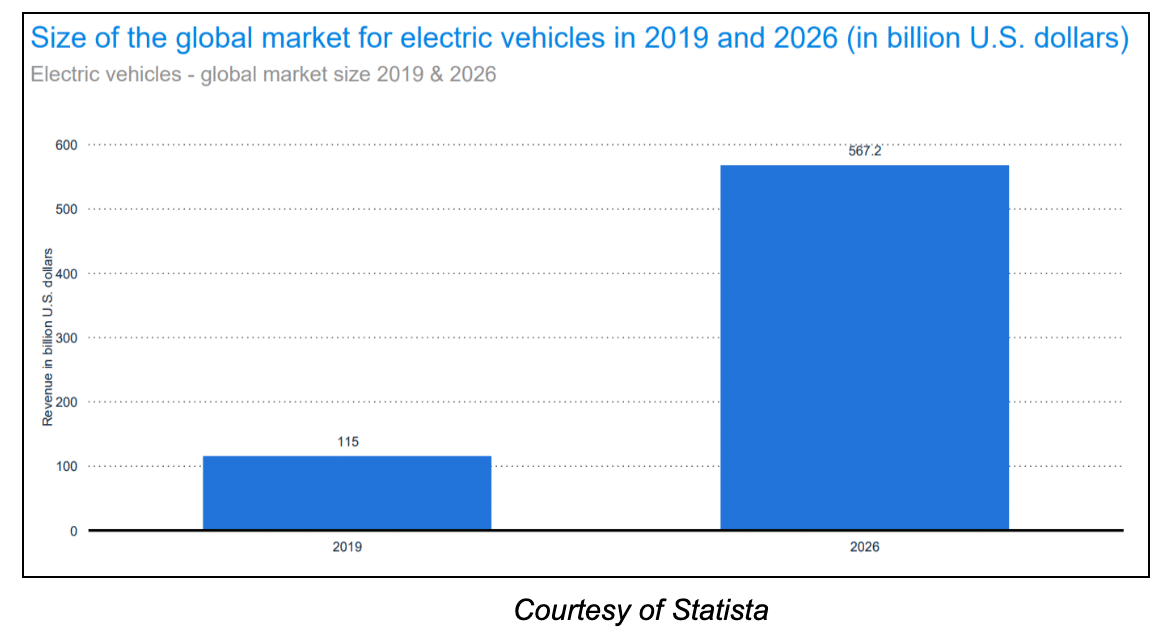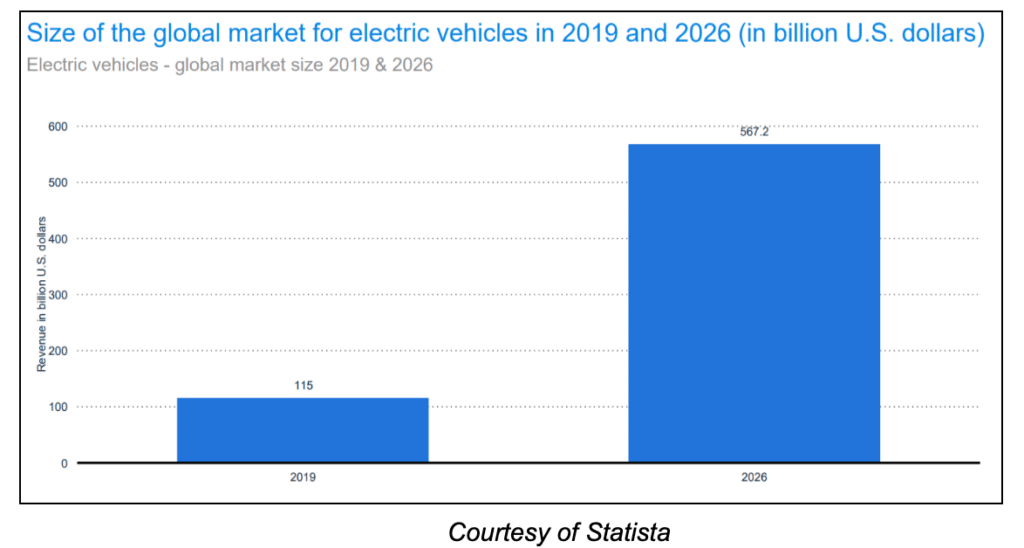 Governments all around the world are pushing for mandates away from oil and gas-powered engines. 
And demographics are shifting… people want these vehicles. They're cool, sleak, and are proving to be safer for drivers and the broader environment.  
Remember… Tesla is already up nearly 400% this year… and I'd call the stock a bit frothy.
You aren't getting in on the ground floor with an incredible entrepreneur like Elon Musk in the public markets. 
That's why I like an ALTERNATIVE. 
And that ALTERNATIVE is set to take part in an angel investment round. 
RagingBull isn't just about trading stocks or options.
We go out into the world, identify major trends, and then find startup deals that we like and teach you why we like them. While angel investing might be new to you, I assure you that we can provide you all the tools and help you develop the skills to understand each opportunity. 
Best of all, we show our readers the deals  we invest in.
Now, I've already put $100,000 of my own money into a new company that makes electric bikes.
That's ON TOP of another $100,000 from The Boardroom itself, and an additional $50,000 from my partner, Jason Bond.
And you know what… We might just up the ante.  
These bad boys zoom above 60 MPH, they're incredible on the eyes, and they're on track to start selling at the onset of 2021.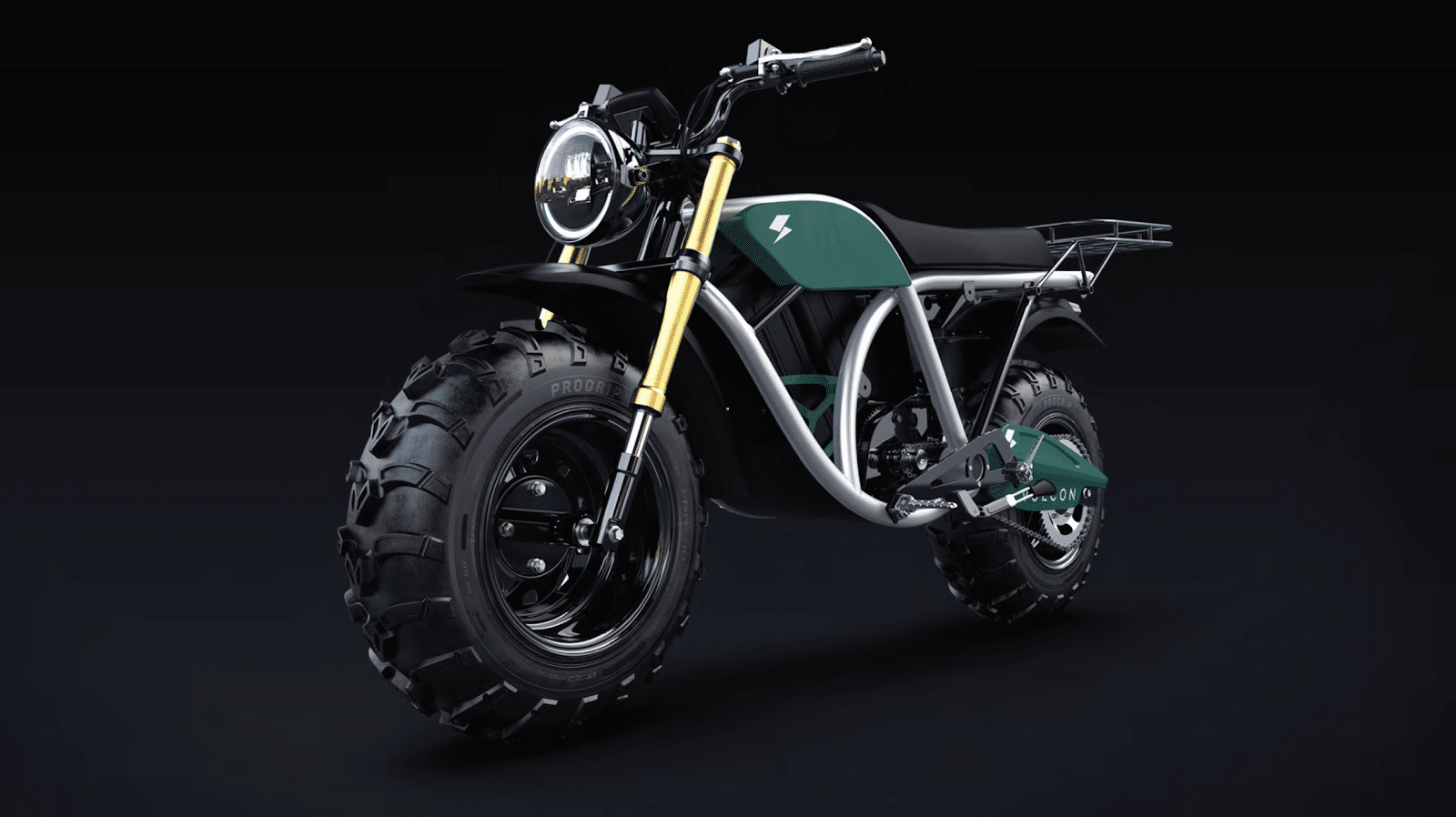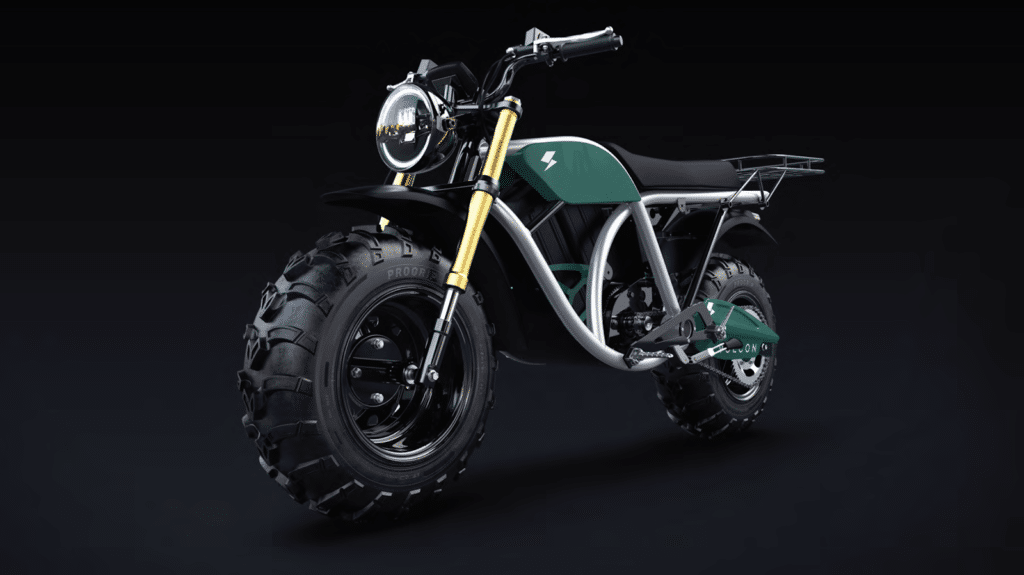 Don't tell me you don't want one of these.  
But the company is  actually giving you a chance. 
We're hosting an exclusive LIVE event tonight at 8 p.m. ET, to talk about the EV startup world.
During the event, Jason Bond, Chris Graebe and I will dig into this one company that could become the Tesla of off-road vehicles.
Best of all – the company is giving away one of these bikes to ONE LUCKY ATTENDEE. So, here's your chance…
Why We Like This Opportunity
Aside from the incredible market size… 
Aside from the booming interest in this space…
Let's look at the incredible innovation this company brings. 
This is the first completely electric powersports company in the world, according to its leaders. Its innovative design is one of the most exciting things I've seen in my career. 
Take, for example, the startup's plan to put a cutting-edge electric motor in-wheel, which shifts the power — and the weight — of the bike into the place where it is most advantageous. 
The company plans to expand its production in early 2021. It's planning on putting its money into a new production facility and investing in space to double its showroom and off-road testing. 
But it's not just leveraging innovation in design…
It's leveraging innovation in how it delivers returns to its early investors.
The company has committed to leveraging its upcoming sales for bigger and better things. Although it's not a guarantee, the company could be headed toward an IPO as soon as Q3 2021, according to their CEO. 
We're going to discuss the technology, the roadmap toward its IPO goal, and the incredible opportunity that we expect to see in the coming months. Again, it's all happening at tonight 8 p.m. ET. 
So, what do you say?