Yesterday, the selling continued.  
I outlined a few reasons why on Friday – at the expense of upsetting Paul Krugman. 
People will blame politics, a valuation tipping point, their broker, their grandparents, that time they got yelled at in high school.
It doesn't really matter what the reason is for the selloff. 
In simple terms, at the end of the day there are more sellers than buyers. 
Today, I want to give you a little more insight into how you can hedge against these surprise downturns. 
Over the last two days, there was more "selling pressure" than "buying pressure" – a simple way to say that selling momentum has picked up this week.
This was actually a pretty common thing that used to happen back in the way-way back, old-time days of – say 2006. 
However, with the Fed breaking out its printing press to fight off a pandemic, consecutive down days are a rarity. 
Big down days have been pretty rare since March.
The media response to the selloff would be hysterical if it were not so dangerous. As I explain this weekend to Family Portfolio readers, the Bears came out of their slumbers on Thursday after the Nasdaq's 5% slump Thursday. 
Yet they ignored the fact that the Nasdaq had one of the most incredible two-week runs I've ever seen before the profit-taking happened.
This isn't the end of the world. 
We are down around 5% from all-time highs in the S&P 500. The NASDAQ is a little worse, with prices close to 8% off the highs.
I'm aware that if you own tech stocks, the last two days have been painful. 
It has probably felt like a particularly intricate root canal if you own all the big tech darlings.
But it's not the same as having a rock dropped on your head.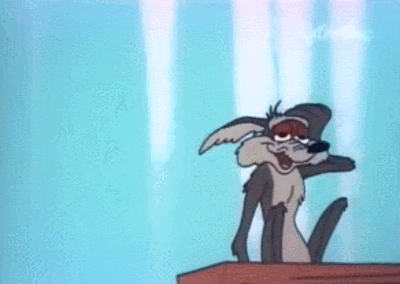 That said, there are ways to reduce exposure to a sustained decline that doesn't include expensive hedging or constant monitoring.
Ebb and Flow
There's always a chance we could see a lot more selling, given the reasons I outlined yesterday. 
Back in March, no one thought we would rally back to the highs so fast. 
But here we are. It has been insane but wildly profitable.
No one knows if things will keep getting worse, but we do know that there is a big disconnect between the market and the underlying U.S. economy. 
The question is, how do we protect ourselves from that happening and wiping out all our profits?
There are two approaches that one can take. 
One is the Warren Buffett "Ride it out mentality."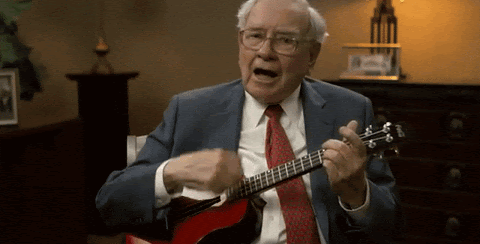 The Oracle of Omaha has talked about withstanding massive declines as a key ingredient in his success.
Warren and his partner Charlie Munger have proven themselves able to do just that. They have stayed fully invested through every crash of the last 50 years.
Of course, when you cut two billion dollars in half, you still have a billion dollars. 
Not everyone has that type of money. More importantly, not everyone can handle THAT FEELING. It is terrifying to see half your money disappear, if only for a short while.  
There's a reason they call it "panic selling?"
Because people panic when faced with the prospect of a huge loss.
Warren Buffett may look like a slightly chubby, happy go lucky grandpa from Omaha. 
The truth is that both he and Charlie are two of the toughest people on the planet.
Try This Way Instead
The other way to deal with the possibility of a big selloff is with hedging to selling strategies. 
We talked yesterday day about trailing stops to protect profits and prevent losses from becoming life-threatening.
Today let's talk about "trend following."
Trend following is really just being long when a stock is rising and either in cash or short when it is falling. 
How do we do that?
If you have been following along at home for any length of time, you already know the answer.
It's the 200-day moving average.
If the stock market is trading above the 200-day moving average, you should own stocks.
If the market falls below the 200-day moving average, you should consider taking profits. 
The bolder among us might want to go short.
This amazing simple rule has avoided some of the biggest train wrecks in stock market history.
You would have sold stocks in October of 2000 and avoided a good deal of the internet inspired carnage that followed. 
You would have taken a 5% loss on a short attempt to bet on a recovery in the spring of 2002 and then exited stage left and held cash until May of 2003.
During the Great Financial Crisis, you would have sold stocks in January 2008 and stayed out of the market until May 2009.
In the latest pandemic related decline, you have sold stocks in late March. 
You would have had a very short-lived whipsaw on the initial attempt to rally, and then stepped aside once again as the markets plummeted.
The 200-day moving average cans also be used on individual stocks. Own the stock when it is trading above the 200 day. Sell it when it falls below that level.
This is a very conservative strategy, I'm aware. But if you're the type of person who can't stomach the sight of seeing their money whipsaw on a day-to-day basis, it's one to consider.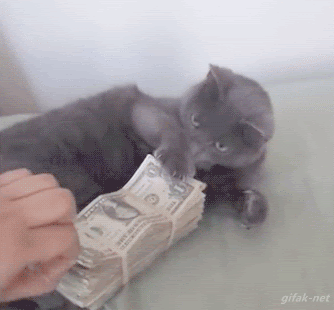 There is one big drawback to trend following with moving averages. 
It's not a problem most of the time, but when we have rapid rallies, using the 200-day trend following approach can be painful if you enter late in the party.
If you bought the NASDAQ 100 when it broke above the 200 day in Mid-April, you have a nice gain of around 40%.  If the index does fall below the average, you will get out with a nice profit.
If you bought the index on Monday and we fall below the MA anytime soon, you will take a serious beating with a loss of 20% and 25%.
It is even worse with market leaders like Zoom Communications (ZM). With Zoom around $360, the 200-day moving average is back around $160.
Suppose you are a recent buyer of a high momentum index or stock. 
In that case, you might want to consider using a trailing stop or other methods to protect your profits and add "trend following" to your toolbox after the current trend break and begins to recover.
Next week, I'm going to talk a bit about a few major trends that are starting to emerge in the post-COVID world. 
Be sure to check back on Tuesday.
Jeff
Related Articles: