The back story: I got interested in Castle Brands earlier this year when the company announced a deal with WalMart to put its Goslings brand ginger beer into more than 4,500 Wal-Mart stores. Everybody loves a great Moscow mule, but I also like companies where you have a billionaire – Phillip Frost in this case – owning one-third of the stock and an industry known for takeover threats.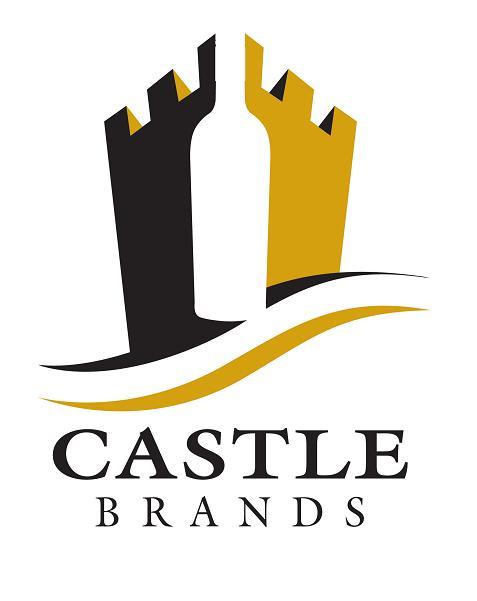 I started buying the stock in March and have traded it ever since, building a profit of more than $42,000 on it this year.
See Jason Bond's mid-June take on ROX
My current position: I got back into Castle Brands for my long-term portfolio in mid-July, and have rebuilt my position in it, most recently adding 15,000 shares on Sept. 26 at $1.24, taking my total long-term position in ROX to 65,000 shares at a weighted-average cost of $1.52 per share.
I also put 20,000 shares – purchased Sept. 27 at $1.37 – into my swing-trade portfolio.
What's next: Castle will release Q3 earnings the second week of November 10. The timing of this report is critical, in that as the stock price has retraced the critical 61.8% Fibonacci retracement of the big rally following the Walmart deal.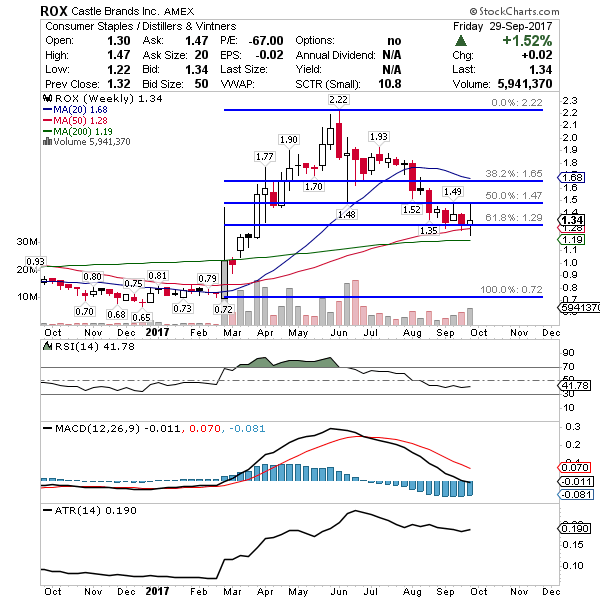 I'm expecting technical traders to work with fundamental investors to lift the stock back into a continuation of the seven-month-long rally. I strongly suspect the next wave up of the stock price should be the largest move for ROX.
There must be a catalyst for that kind of move, and I'm betting – with more than $85,000 based on my current position in the stock – that an all-cash take-out is coming.
The play: There's still room in this trade. Anyone buying the stock now actually has a better entry point than my weighted average long-term holding. It's a good buy between $1.30 and $1.45, with a swing-trading goal in the $1.50s and a long-term goal north of $2.
#-#-#
   Jason Bond runs JasonBondTraining.com and is a swing trader of small-cap stocks. At the time this was published on RagingBull.com, as described in the article, he held the 65,000 shares of ROX in his long-term portfolio at an average weighted cost of $1.52, and another 20,000 shares in his swing-trading portfolio, purchased Sept. 27 at $1.37 per share. He had no additional options or open orders in ROX.
Related Articles: