The backdrop: The market is at all-time highs and nothing freaks people out more than an old-fashioned crash prediction. The major media tries to dress it up and make it look smart, but it's what I call "fear porn" and you don't want to watch it.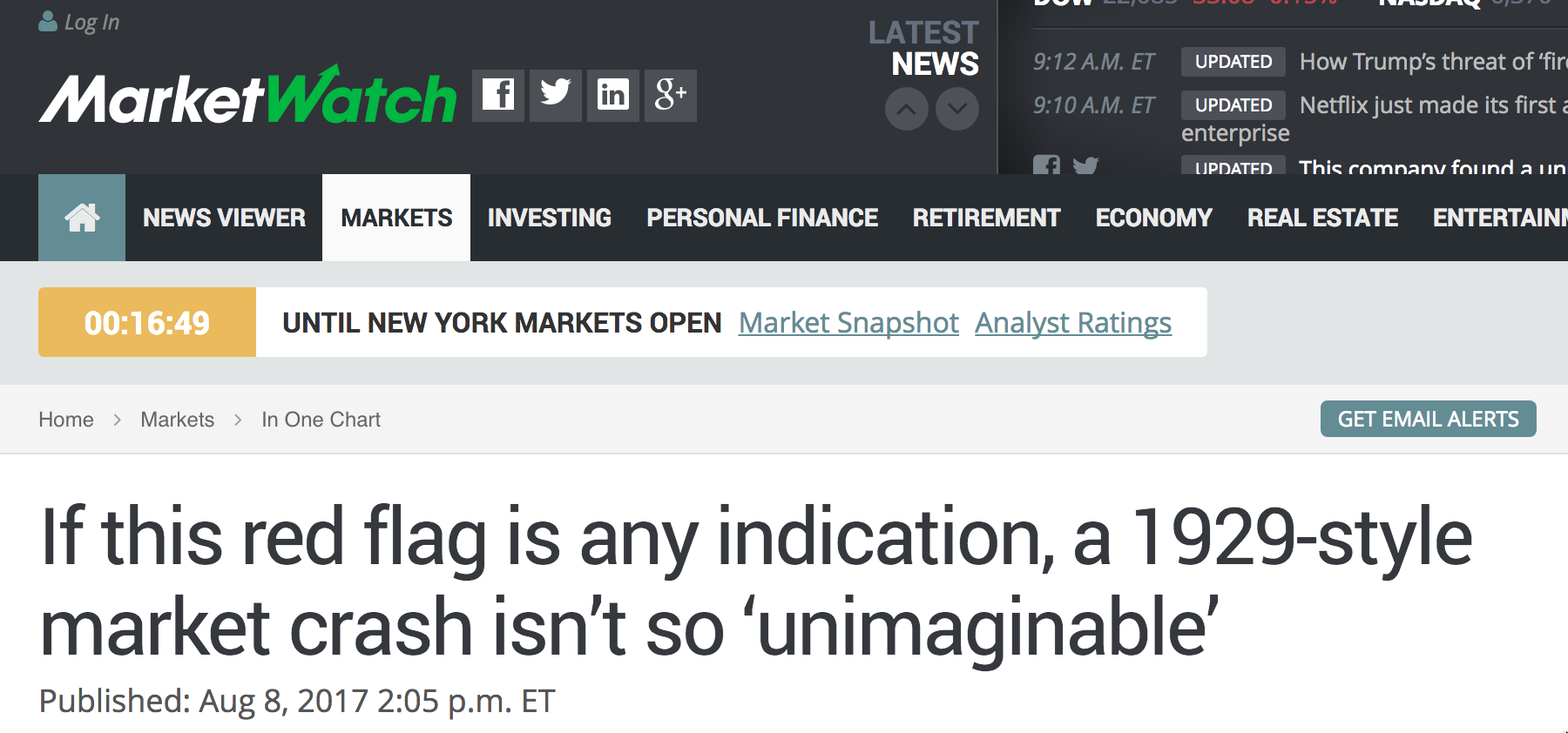 The latest example is a story from MarketWatch.com on Tuesday which headlined that "a 1929-style market crash isn't so 'unimaginable.'" It discussed the CAPE ratio (for cyclically adjusted price/earnings ratio, sometimes called the Shiller P/E for the Yale professor who created it) stands above 30, and the only times in the past when that happened were before the Great Depression and the bursting of the Internet bubble.
The breakdown: There's not a whole lot out there that suggests the world is ending and the market is going to crash. The market finds buyers on every dip, because earnings season has been excellent. The Fed has raised rates, and found buyers. If President Trump gets anything done on corporate tax reform, the market will go nuts again, and there are other catalysts out there. Everything is looking good from the jobs reports to interest rates, to the Fed not having to go too far in raising rates.
Everything, apparently, except for the CAPE ratio and whatever other indicator or chart someone can come up with to gather eyeballs and scare the masses.
The reality: On the short-term basis, there will always be something to buy; even in the worst of market conditions, there will still be a small company – and more likely a handful of companies – with some great news about their business and a reason for the stock to go up.
If the market really does come to some screaming halt, there will be something to short.
Smart traders are prepared for this. They have a plan for what they will do if there is a correction, and for what they would do if it gets worse and turns into an actual crash. Long term, I am looking to buy crashes; I don't want to see one tomorrow, but the truth is that it would probably be the best thing that could happen to my retirement account for the decades I have left before I hang it up.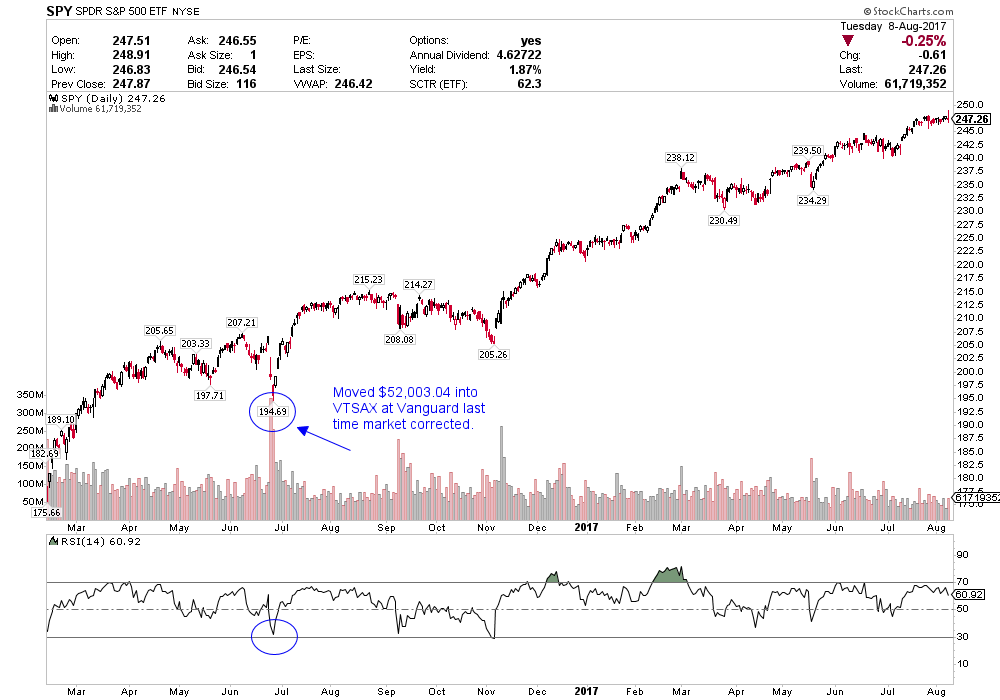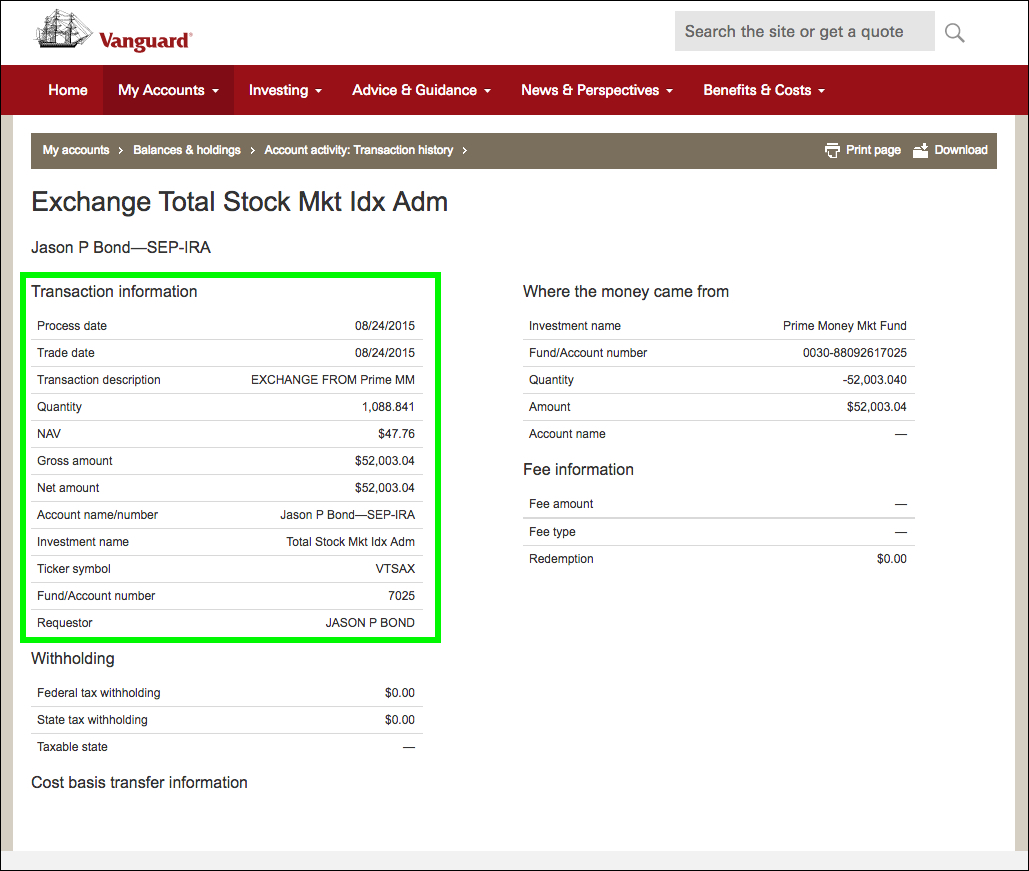 The past crashes – the ones I have lived through that the news media resurrects with its fear porn – have been among my best buys ever. For proof, here's a look at how my SEP-IRA has done since I moved from cash into the Vanguard Total Stock Market Index (VTSAX) as the stock market was having its last major correction, late in August 2015.
The lesson: You only see corrections when they happen. A lot of people will go broke trying to short this bull market rally we are in, especially if they are doing it based on scary headlines and obscure indicators.
#-#-#
Jason Bond runs JasonBondTraining.com and is a swing trader of small-cap stocks.