Should I Listen to Stock Market Predictions?
I f you invest in the stock market, you've most likely heard market predictions at the beginning of or halfway through the year. Analysts use their knowledge and experience to weigh in on what they believe will happen in the market, in specific industries, and with particular companies. Many investors carefully consider these predictions while making decisions about what stocks they should invest in. But is that the right decision?
Stock market predictions are educated guesses analysts make about what the market could potentially do in the future.
While stock market predictions can help you gain insight into what could happen with the market, it's important to keep in mind that no one knows what's actually going to happen. You should never base all of your investing decisions on market predictions.
Stock market predictions forecast that tech stocks will continue to perform well during the second half of 2020.
What Are Stock Market Predictions?
Stock market predictions are educated guesses about what the future value of a financial instrument or company stock will be. They also involve guesses about what the stock market will do in general. Successful predictions about the future of a particular stock can be very profitable since they allow the investor to make the right type of investment, whether that's buying a stock because they think it's going to go up or buying a put option because they believe a stock is going to plummet.
Should You Listen to Stock Market Predictions?
While it's important to pay attention to what's going on it the economic and political sectors that could impact the market, you shouldn't base all of your investing decisions on stock market predictions. The problem is that they claim to have absolute knowledge about situations that are complex and vague. That said, they can share predictions for the stock market and offer insight that you may not have considered.
For example, if nine analysts have very similar opinions and one has a completely different view, you should ask why. That analyst may have taken a more in-depth look at a company's operating trends and have a completely valid point and a prediction that carries a great deal of validity.
As you're evaluating stock market predictions, it's also important to understand that there are different kinds of analysts making these predictions: buy-side and sell-side analysts. The primary difference is how they're compensated. Many buy-side analysts work for firms that sell research for a cost. Sell-side analysts, on the other hand, work in a transaction-based environment, often for brokerage firms. The company an analyst works for could be influencing their market predictions, so you should be aware of who is paying them as you evaluate what they're predicting.
So, should you listen to stock market predictions? Absolutely, but keep in mind that no one has a crystal ball that will tell them what the market is going to do in the future. You should pair the insight you glean from stock market predictions with your own knowledge, research, and common sense. In other words, don't make all of your investment decisions off the stock market predictions.
Stock Market Predictions for the Second Half of 2020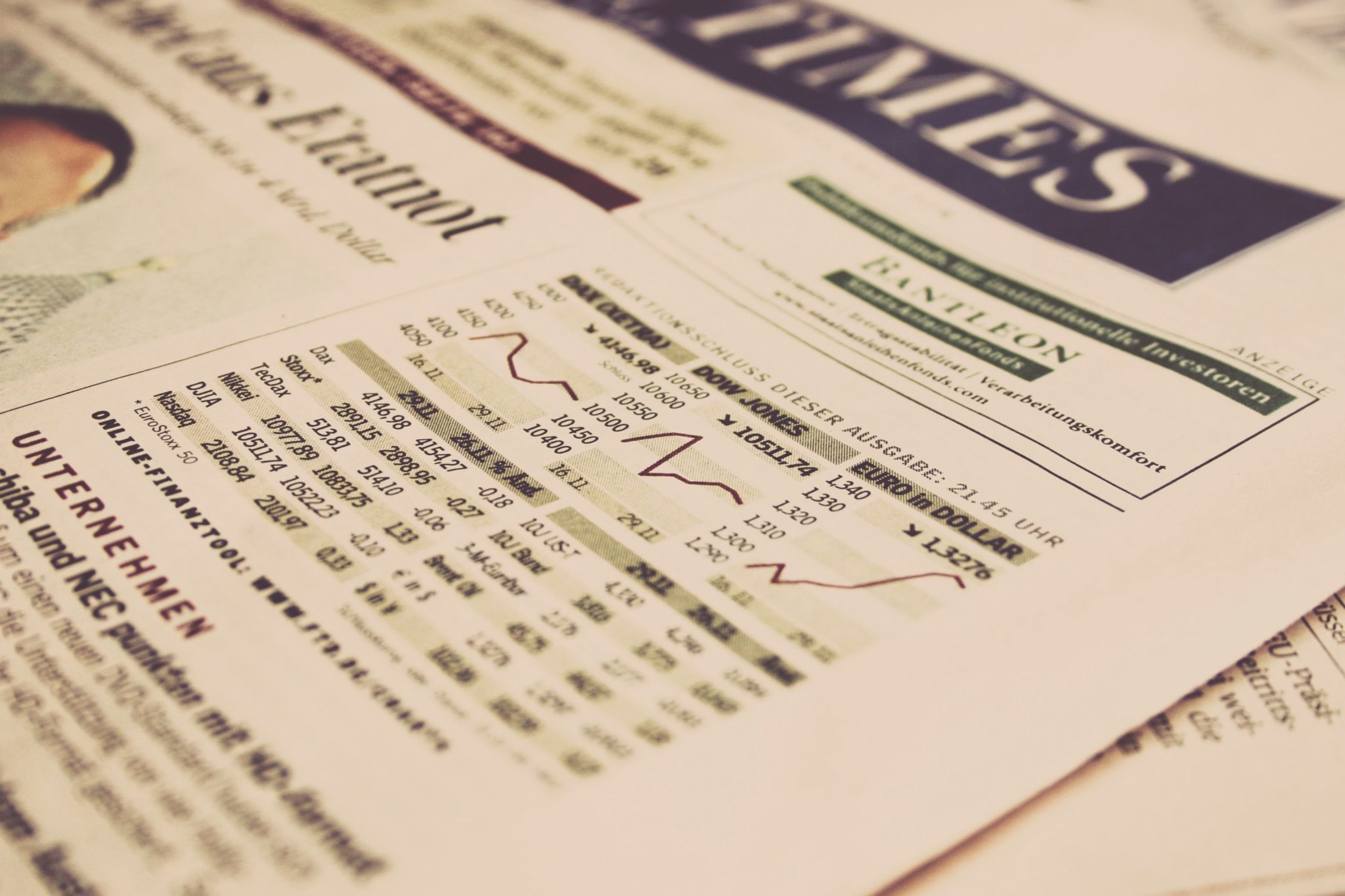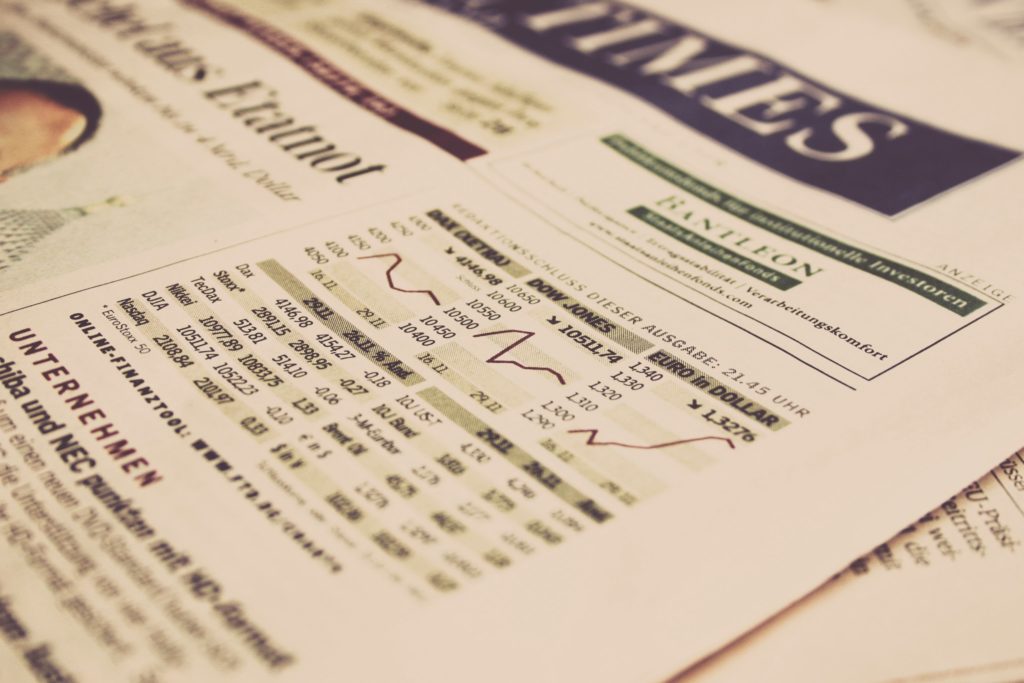 Image via Unsplash by markusspiske
The first half of the year was a wild one for investors, especially considering how strong the market was at the beginning of 2020, with low unemployment and high consumer confidence. With so much uncertainty, it can be challenging to predict what the second half of the year will hold. Here are a few stock market predictions that you may want to take into consideration:
1. Microsoft Will Be the Only Tech Company to Grow Profits
Tech companies, in general, fared better this year than other types of businesses. Amazon, Apple, Alphabet, and Microsoft, specifically, carried the market for 2020. However, the struggling advertising market was hard on both Google and Apple. Also, while Amazon saw sales soar, they also had a lot of expenses in order to keep both employees and customers safe, which caused them to predict breakeven profits for the second quarter. Microsoft is the company that's best positioned for growth, as its enterprise tech spending was insulated overall from the effects of the pandemic.
2. Amazon Will Make COVID-19 Tests for the Public
As part of Amazon's efforts to keep its employees and customers safe, the company opened its own lab and is in the process of developing its own COVID-19 tests. While Amazon hasn't made any announcement that they intend to make the tests available to the public, if they can produce the tests at a high enough scale, that would certainly be the next local step. It would also solidify its reputation as a company continually focused on innovation.
3. Facebook Will Cave to Pressure
In the wake of the nationwide protests, Facebook faced accusations that it helps amplify political disinformation, threats of violence, and hate speech. Companies like Honda, Verizon, Starbucks, Ford, and Coca-Cola pulled their marketing budgets, and market shares fell in June.
While it's still unclear how much these events will impact the company in the long-term, the biggest issue is the damage to the company's reputation and the effect that it's having on recruitment and employee morale. With November 3rd rapidly approaching, Facebook doesn't want to have its reputation further tarnished by impacting another election. It will likely be forced to change its policies.
4. Marijuana Legalization Will Get a Push
With the election approaching, chances are that there will be a big push for the legalization of marijuana. Many cite unequal enforcement of the country's drug laws as an example of systemic racism, and the decriminalization of marijuana is one way to address that. Likewise, with unemployment as high as it is, legalizing marijuana could be a new way to provide jobs in local communities.
5. Congress Will Pass a Second Stimulus Package
The CARES Act sent stimulus checks for $1,200 per person, provided benefits for people who were suddenly unemployed, and offered support for small businesses to help them keep their employees. However, several of these benefits are soon set to expire, and the economy still hasn't fully recovered. A second stimulus package, the HEROES Act, would likely provide another round of $1,200 checks, although they haven't agreed upon the details yet. Still, Congress probably won't have much of a choice if they want to prevent widespread evictions and bankruptcies.
6. There Won't Be Another Lockdown
Another lockdown like the one the country saw in March and April is highly unlikely. While there are still restrictions for some high-traffic businesses, like malls and movie theaters, restrictions seem unnecessary for other businesses, like construction and non-essential retail. What makes the most sense at this point is to encourage people to wear masks and social distance and to implement restrictions on an incremental basis when necessary.
7. The Nasdaq Will Continue Beating the Dow
D uring the first half of the year, the Dow lost 9.6%, and the Nasdaq gained 12.1%. That's expected to remain the same during the second half of 2020, as the market conditions continue to favor the tech stocks, with people working and shopping from home and ordering in more than going out.
As an investor, one of the best things you can do for yourself is to try to learn all you can about the market and the companies you plan to invest in. It's also important to pay attention to current events that could impact market prices. While there isn't a crystal ball that allows analysts to make definitive predictions about what will happen in the future, stock market predictions can help you better understand what's happening and speculate about what could come to pass. You can pair this analyst insight with your own knowledge and research to make educated investing decisions.