Can You Trust Stock Recommendations?
E ach and every day, there are new stock recommendations from financial experts and analysts. While you can always manage your own investments, many investors don't know where to begin and which stocks are ultimately worthwhile. Here we analyze whether or not you can trust stock recommendations and provide you with some options from finance experts to help you grow your portfolio.
When you consider stock recommendations, make sure to keep in mind that the best stocks for you depend on your unique financial situation.
Look out for any conflicts of interest when you get recommendations from financial analysts.
Do your own additional research on stocks and companies in order to make educated trading decisions.
Can You Trust Stock Recommendations?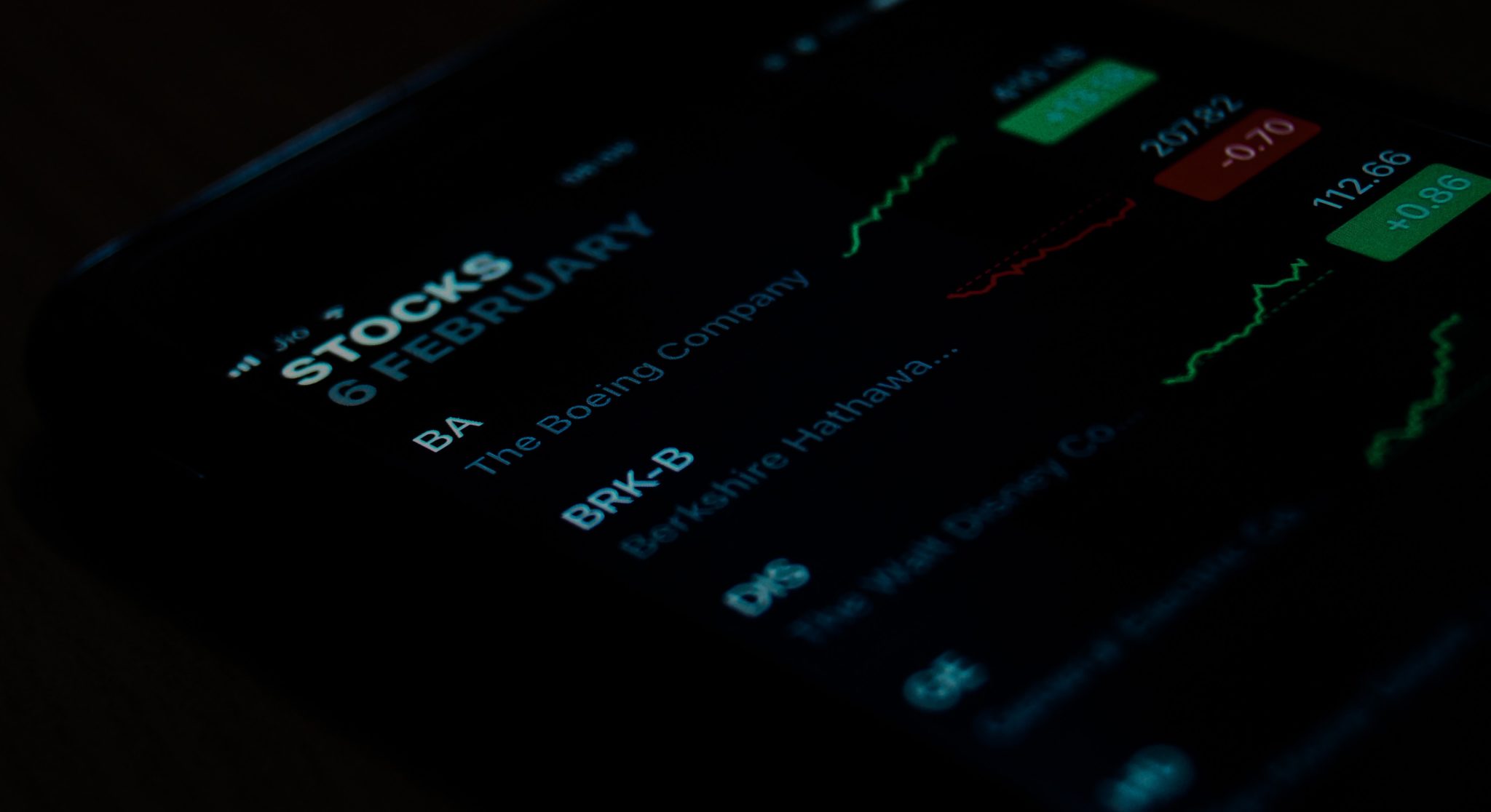 Image via Unsplash by Ishant Mishra
While you can always trust a finance professional to provide you with stock recommendations, keep in mind that the best stock options for you might be different than the best stock options for someone else. Because of this, it's important to consider your unique goals and finances before taking the next step toward investment. In addition, look for any conflicts of interest, particularly with equity analysts who cover a certain sector or group of companies.
Stocks Recommendations for Today
While there are several stock recommendations floating around the internet, choosing the best stock depends on your unique financial situation and goals. That said, here are some stock recommendations according to finance experts that offer you the best value or promise moving forward:
Advanced Micro Devices
Thanks to its strong second quarter, Advanced Micro Devices (AMD) saw a rise in stock. Both shareholders and analysts predict AMD will run higher throughout the rest of 2020. The stock's bull run will likely continue due to the impending arrival of new products and gaming consoles that feature AMD chips.
Berkshire Hathaway
Long-term investors may hit pay dirt when they take a chance on Berkshire Hathaway. Despite its depressed stock price and the current market turmoil, Warren Buffet's holding company might be worthwhile given the fact that it recently made several target investments. Once the U.S. economy recovers, this stock will likely grow in value. Overall, Berkshire Hathaway can be seen as a safe haven for long-term investors.
Virgin Galactic
If you're looking for an out-of-this-world stock opportunity, consider investing in Virgin Galactic. Thanks to NASA's increase in contracts with private companies for various space-related tasks, interest in the galaxy is hotter than ever. If you're interested in space, you don't have many options outside of Virgin Galactic. Successful test flights and recent space plane unveilings have added to the stock's popularity. As Virgin Galactic continues to take advantage of NASA's contracts, it proves to be a solid investment for investors willing to gamble and who want exposure to a galaxy far, far away.
FedEx
Despite pre-pandemic struggles, FedEx has prospered thanks to quarantining Americans and the sudden increase of home deliveries. Both recent earnings and quarterly revenues have surpassed consensus estimates, giving rise to FedEx stock. While business deliveries continue to be a sore subject during the pandemic, FedEx has seen increased demand for consumers, ultimately giving them the means to stay afloat. It's even allowed them to raise prices for customers.
While there's no way to say what a post-pandemic landscape looks like for the delivery service, analysts believe it's a safe bet with plenty of room to come out on top.
DexCom
This San Diego-based company manufactures monitoring systems for diabetic patients, falling in both the healthcare sector and the internet of things niche. The DexCom glucose monitor, known as G6, features cutting-edge technology with several internet-connected features. This type of innovation has helped DexCom outshine its competitors. Analysts recommend buying this stock, particularly because of its ranging industry exposure.
Alibaba
If you're looking for a stock with international origins, consider Chinese e-commerce company Alibaba. With its foot in everything from online commerce to artificial intelligence, its diversity continues to be promising. While the company has lofty goals when it comes to revenue, it's important to keep in mind its volatility as it relates to the ups and downs of U.S.-China relations. If you're interested in investing in China and a large-scale e-commerce and tech company, put your money on Alibaba.
Restoration Hardware
Despite store closings caused by the pandemic, Restoration Hardware remains a solid investment opportunity. By catering to affluent customers and ensuring buyers receive packages in pristine condition through its white-glove delivery service, the company has surpassed all expectations. It's also managed to retain loyal customers while focusing on its online business. Not only do analysts believe it's in a good position to exit the pandemic, but they also see international growth ahead for the company.
Apple
Given its surprising third-quarter earnings, Apple remains a safe bet for investors. The tech company recently announced its fifth stock split in its history, aiming to reach investors who can't always pay the triple-digit stock price. Keep in mind that Apple is the highest-priced stock in the DOW. Not only is the company expanding in China, but its soon-to-be lower stock price will entice even more retail investors. Overall, this split presents a good investment for investors.
Facebook
K nown as the largest social media company, Facebook presents a good opportunity for investors. Not only does it own Facebook itself, but it also holds the reigns to other social media platforms like WhatsApp and Instagram. With the current pandemic, more individuals have turned to social media as a means of staying connected to friends and family.
Overall, Facebook continues to show an impressive growth rate regarding its users on all of its platforms. As the company collects user data, it can pass this information on to advertisers to help further its growth even more. At the end of the day, you can find a good opportunity with this fast-growing cash cow.
Ford Motor Company
If you want to invest in the automotive industry, Ford is one of the few companies that continue to offer a desirable return. Typically, consumers avoid purchases when the economy slows, which can severely impact a manufacturer's sales. Despite this, Ford proves to be an interesting choice for long-term investors. For example, a U.S.-China trade deal alone could have the potential to boost economic activity worldwide, giving Ford the chance to profit. In addition, the company has plans to add and replace vehicles in its lineup and has expressed interest in electrifying its vehicles.
Stock Advice
If you're new to the stock market, consider ways to refine your strategy as you enter the finance world. Here are some general tips and stock advice for today's market:
Stick to your trading plan during the day instead of jumping ship. If you want to switch plans, do so after the market has closed.
Use trading charts to help you understand how stocks move. Trading charts are also great for understanding the overall market.
Develop a stock-picking strategy that aims to save money all while minimizing and controlling risk.
Understand your level of risk by knowing what you can live with and afford.
If you're new to the stock market, start by trading one stock and learning how it moves. Once you understand it, you can begin to anticipate the best moves to make and add additional stocks to your portfolio over time.
Make educated decisions when it comes to trading. Once you find a stock you're interested in, analyze it, and determine if it's worthwhile for your portfolio. Ultimately, it should offer a good value to you as an investor.
As you research stocks, consider the company's earnings growth, stability, strength, debt-equity ratio, and price-earnings ratio. If dividends are important to you, make sure the companies you're researching pay out these profit distributions before taking the plunge.
Now that you know some of the best stocks to invest in right now, determine if any of them line up with your goals and financial situation. Remember that even though finance experts recommend these stocks, it's important to consider your individual finances before proceeding. Doing your own research on the side can set you up for financial success.