If you've ever thought about trading stocks but held back because of personal circumstances, lack of money, or because "the time just wasn't quite right," you need to check out Bonnie Rakes' story.
Originally from Nampa, Idaho, Bonnie was struggling to run a mobile home park in Oklahoma when her husband died suddenly just six months ago.
Her husband's unexpected death was, of course, a shattering personal loss, but Bonnie also saw her household income slashed by two-thirds overnight. And as if that weren't enough, she's also dependent on government benefits because of a cognitive disability.
Even the most enthusiastic evangelists for the trading lifestyle would be hard-pressed to claim that Bonnie was in a good place from which to begin a career in the markets.
But Bonnie was undaunted, determined to find a way to replace her lost income, and downright elated when she stumbled upon Ben Sturgill and Daily Profit Machine.
"Found Daily Profit Machine," is how she puts it, "YEE-HAA!" And this is not irrational exuberance. As odd as it may sound, Bonnie's self-awareness regarding her disability is a powerful factor working in her favor.
"I have good mental days and bad mental days," she explains, "Some days I'm extremely distracted, low attention span. Some days I'm extremely tired and can't focus. Daily Keyword… If I have a good day, I can jump in. Bad day, I can wait until tomorrow to trade."

The Crucial Importance of Self-Knowledge and Discipline
This kind of self-knowledge is of enormous value to any trader. All experienced and successful practitioners have learned that there are days when they should stay away from the markets.
You may need to stay away because of a physical ailment of some kind, an emotional upset, or a family emergency, but there will be times when the mind is not as sharp and focused as it needs to be for safe and profitable trading.
So, when something unfortunate happens, the best thing to do is shut down the trading screen. As Bonnie wisely says, the markets will still be there tomorrow.
As important as having self-discipline is, it's only a part of the picture.
Like all successful traders, beginners and experienced alike, Bonnie has the quality of humility. She appreciates how much she doesn't know and is driven to learn as much as possible from those best qualified to teach her
"My husband and I moved halfway across the country to buy a mobile home park, run it, increase value, and sell in 10 or so years. He dropped dead in August, cutting my household income immensely. Uncertainty, stress, fear."
The Vital Role of the Trading Mentor
In truth, there is little that is particularly complex or difficult in the principles of trading. But there is a steep and potentially risky learning curve when it comes to their practical application. And the help of an experienced mentor is crucial in helping new traders get started as quickly and safely as possible.
Perhaps the knowledge of her disability has made Bonnie even more aware of the benefits of a good mentor. That's why when she came across Daily Profit Machine, she immediately knew she was in the right place.
"You have to align yourself with experts," she insists. "With the trades that Ben has recommended, I'm able to watch things on Think or Swim, and it's making sense. You don't go to the dentist to get your car fixed. You don't take advice or get your education from anyone less than an expert in their field!"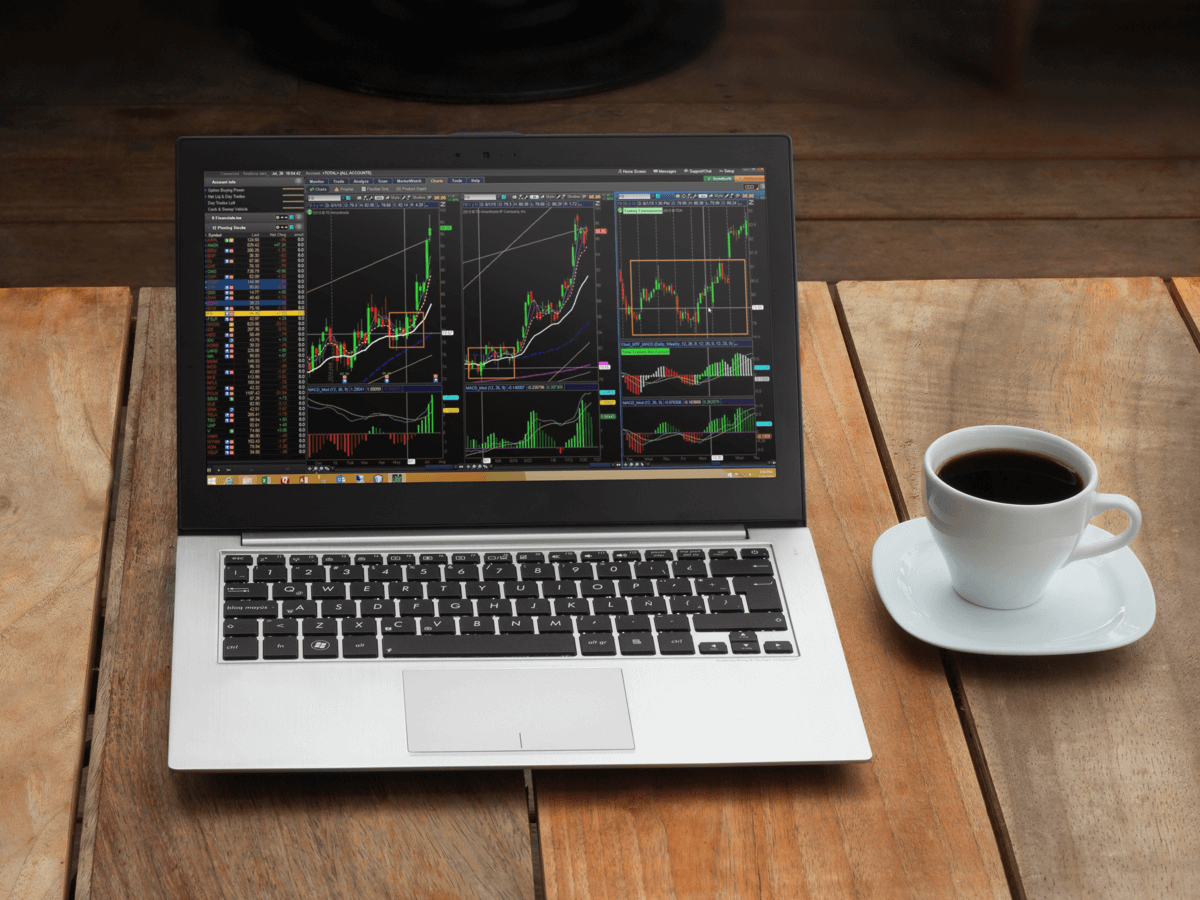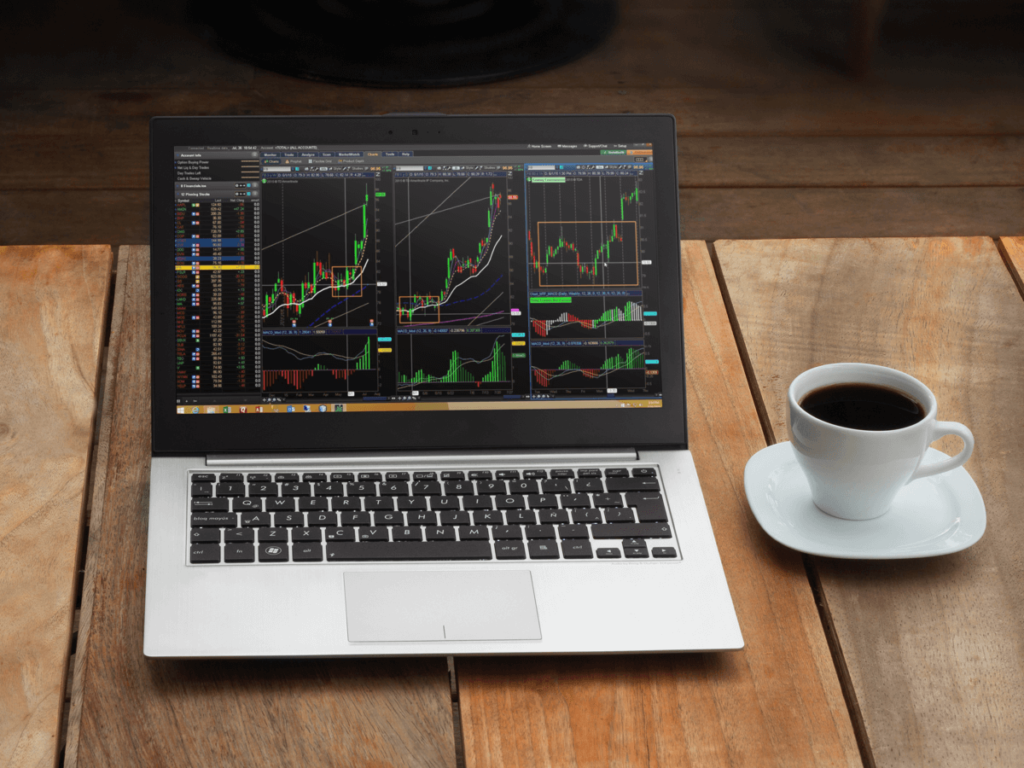 The Surprising Problem With Practice Accounts
In case you didn't know, "Think or Swim" is the popular trading platform offered by TD Ameritrade. It allows traders to practice with a virtual account, risking no real money.
It's an excellent way for beginners to learn and for more experienced traders to test new strategies and indicators. But practice accounts can, paradoxically, make it harder for newcomers to get started.
Some traders become almost too cautious, reluctant to go live until they've tried and tested every possible strategy. They can become almost addicted to tweaking and adding to their trading plans in an effort to cover every possible situation that might arise.
The longer this goes on, the more significant the leap to live trading can seem, and the higher the stress and anxiety a trader will feel when, or if, they finally start risking a few dollars.
So, assuming a trader has the right advice and guidance, there's a great deal to be said for going live right away, and beginning to build the confidence that only comes from real-life experience. This bold, but considered approach has certainly worked well for Bonnie.
"You have to align yourself with experts. With the trades that Ben has recommended, I'm able to watch things on Think or Swim, and it's making sense."
Chalking Up a $5,123 Profit in her 2nd Week
In her first week of trading, Bonnie placed just two trades, a win of $250 being immediately canceled out by a loss of the same amount. But everything changed in her second week.
On Ben's recommendation, she bought put (sell) options on shares in the SPDR S&P 500 ETF Trust (SPY), and her excitement leaps from the page as she describes what happened next: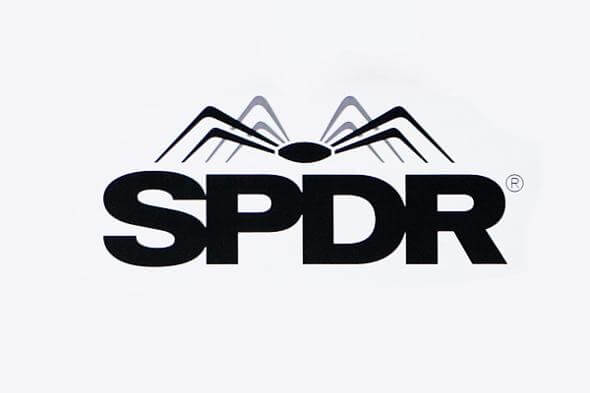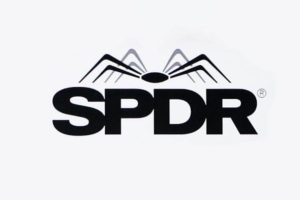 "Third trade was this week (SPY PUTS) …. Bought 4 contracts, Gross Profit $6,505.18, net profit $4,834.51. Bought in today but bailed when the market turned, Net profit $289.38. That's $5,123.89 this week. I'm speechless!"
Markets may be tumbling around the world in response to the coronavirus emergency. However, even in a long-term bear market, there are still plenty of lucrative opportunities for traders who know where to look.
"Third trade was this week (SPY PUTS). Bought 4 contracts. Gross Profit $6,505.18, net profit $4,834.51. Bought in today, but bailed when the market turned. Net profit $289.38. That's $5,123.89, this week. I'm speechless!"
Already Setting New Goals
So it's taken just two weeks in the markets to convince Bonnie that a brighter future lies ahead, and to start to put in place some inspiring trading goals.
"I hadn't even dared to look at that," she says, "I was looking for a way to make ends meet", but obviously I have to think higher! Total net gains last week over $5,000 in one week!"
Now, of course, Bonnie knows that she still has a great deal to learn. But she has the priceless advantage that she is thoroughly enjoying the learning process.
Combine that with Ben Sturgill's excellent mentorship and the determination she has shown in overcoming personal tragedy, and she has every reason to look forward to a long and profitable trading career.