What Are the Best Health Care Stocks?
Did you know that by the year 2050, estimates show that one in every six people will be over the age of 65? That's roughly 16% of the planet's population that will be over the age of 65. What does that mean for the stock market? It means that it might be a good time to start investing in health care stocks.
Key Takeaways
Health care stocks are from any business that sells medical products and services.
Looking for health care companies that show long-term, strong medical advantages could result in more stable gains.
Several health care stocks produce a positive gain now and for the forcible future.
What Are Health Care Stocks?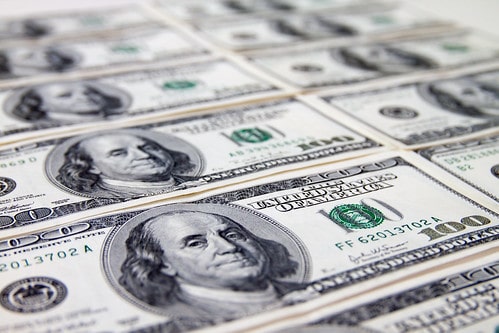 Image via Flickr by Ervins Strauhmanis
Health cares stocks are from any company that sells medical products and services. These include drugs and medical devices and insurance, hospitals, and health care providers. The type of medical product or service they offer determines the category for the stocks. Companies that develop biological drugs using technology fall under biotech stocks. Others that develop and sell products like drugs, medical devices, and robotic surgical systems would be under pharmaceutical stocks. Other categories include genomic, telemedicine, marijuana, health insurers, retail pharmacies, and specialty pharmacies.
Why Health Care Stocks?
In the coming decades, health care costs will continue to grow. Health care companies will be looking for ways to improve their products, keep the costs down, and provide better outcomes. This means that there will be a potential boom in new health care discoveries, making health care stocks an attractive investment. A company that is set to launch a new product that is cheaper, better, and quicker may do well for a short period but may not generate the same gains as a company that has shown stability.
When researching a health care company, look for one that has shown stability.
What Are the Best Health Care Stocks?
There are numerous health care stocks one could invest in. Investors typically research medical and health care companies, the choose one or two that seem the most promising to them. Here are 11 health care stocks that have shown strong, long-term competitiveness.
UnitedHealth Group (UNH)
UnitedHealth Group is one of the largest health care companies in the world. It has a market value of $255.2 billion. Even though UNH has had rollercoaster years, it always seems to bounce back. UNH has an average of an 8% revenue growth year-over-year. It has shown growth in all four of its revenue streams. Not only has UNH shown an operating cost profit of $14.6 billion, but it has also been able to generate cash.
In the first nine months of 2019, UNH turned 103% of its net income into free cash flow, which is the money left after the business has invested in maintaining and expanding operations.
IDEXX Laboratories (IDXX)
We all know how much everyone loves their pets. IDEXX Laboratories is an innovative company that is specializing in the care of pets. As the demand for pet care continues to grow in the U.S., the need for veterinary tools and software, tests, and imaging is growing. This Maine company is also producing products for the livestock industry. Its market value is $22.3 billion. This company has more than quintupled over the last five years, and analysts expect it to continue growing over the next five years to come.
AbbVie (ABBV)
AbbVie is a multi-billion dollar drugmaker company. ABBV makes the best-selling drug for arthritis and Crohn's disease known as Himura. It also just sealed a deal and are now the owners of Botox. Although ABBV doesn't have the growth opportunities as other companies, it is one to look at as it was ranked in the top 10 for best overall stocks to purchase in 2020.
Takeda Pharmaceutical
Takeda Pharmaceutical is a Japan-based company founded in 1781. This company focuses on gastroenterology, rare diseases, oncology, neuroscience, immunology, plasma-derived therapies, and vaccines. This company has a market value of $64.2 billion. Takeda recently acquired Shire Pharmaceuticals. It's now one of the top 10 largest pharmaceuticals in the world.
CVS Health Corp. (CVS)
CVS is an $80 billion pharmacy and health plan provider. This company is more for the conservative investor; even though its dividends are not the highest, it's very stable. The services it provides include mail-order delivery, retail sales, disease management programs, retail clinics, and pharmacy benefits management. CVS also started offering HealthHubs, which are sections in stores that feature health classes, nutrition seminars, dietitian access, and other health-focused products and services. CVS is looking to change health care by making it more accessible, cheaper than ever, and more personalized.
Intuitive Surgical
Intuitive Surgical has a market value of $65.8 billion. This company specializes in robotic surgical systems, and it launched its first da Vinci robotic surgical system in 1999. The da Vinci system is one of the most widely used robotic surgical systems in the world. This company makes more than 70% of its revenue from recurring sources, such as instrument replacements derived from the number of procedures performed. Intuitive Surgical has been one of the leading health care sectors for the last 15 years.
DaVita (DVA)
Are you a fan of Warren Buffet? He owns about 30% of DaVita. DVA is based out of Denver and is a $10 billion company. It provides kidney dialysis to patients suffering from kidney failure or end-stage renal disorders. The year-to-date return for DVA is 19.2%. Over the next five years, analysts predict DVA to have an 11% annualized rate per share.
Illumina
Illumina is the industry's leading health care company in gene sequencing, and it has many products slated for a big surge. Insurance companies are beginning to cover noninvasive prenatal screenings. Illumina has developed the VeriSeq NIPT system, which will provide fast processing and will be able to detect double the abnormalities.
Cancer research continues to be a major area of study. TruSight Oncology 500 is a molecular test used to sequence for lung cancer introduced by Illumina in 2018. It is launching a newer version that will detect several types of cancer at very early stages using a blood test. Another growth potential is consumer genomics like Ancestry, 23andME, and Helix-Illumina's design. This market is expanding beyond the U.S. and will also feature areas like health and nutrition.
Corcept Therapeutics (CORT)
Corcept Therapeutics is a biotech company that develops drugs for the following disorders: endocrine, metabolic, oncologic, and psychiatric. CORT has ranked high on several rating scales like Composite Rating, Relative Strength Rating, and EPS Rating.
LHC Group
Studies have shown that people would rather stay in their homes than go into long-term care facilities. LHC Group is a company that provides in-home health care. It's now servicing 60% of the U.S. population over 65 across 35 states and the District of Columbia. This $4.1 billion company is the second largest of its kind. Over the last five years, investors have been thrilled with the 40%-plus annualized average total.
Novartis (NVS)
Novartis is a $200 billion Swiss drugmaker company. This company has 15 different drugs that produce a gross income of $1 billion per year. Two of the common drugs produced are Cosentyx (plaque psoriasis, psoriatic arthritis treatment) and Gilenya (multiple sclerosis treatment). These two drugs alone grossed more than $3 billion in 2019, making it one of the best health care stocks that year. Novartis recently introduced trial drugs for leukemia and paroxysmal nocturnal hemoglobinuria treatment, giving hope for the company to continue to increase its impressive 3.5% dividend.
Health care stocks can be a wise investment option. With the ever-changing improvements in the medical field, new drug discoveries, pet health, and medical care, health care stocks are bound to prosper.