"Kohl's announces a new dividend paid only in Kohl's cash."
– Jason
Hey there carnivores,
Markets were mixed today after being dragged down by retailers.
Speaking of which… today we're talking retail apocalypse. Remember that?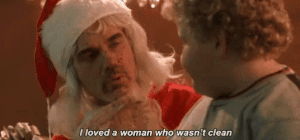 Trying to anticipate retail earnings is harder than trying to understand why your Tinder date ghosted you after saying things went "great" on your first date. But I'm not bitter.
Kohl's and Home Depot reported earnings that scream "Sears circa 2017" yesterday. Kohl's share price dropped 19% by the close on Tuesday, and Home Depot fell more than 5%. Home Depot's decline led the Dow to what feels like its first loss since Labor Day.
It wasn't all bad news yesterday, though. TJ Maxx announced a 4% jump in comparable sales from Q3 last year, as the island of misfit clothes appears to have become the Amazon of clothing nobody really wants (but will definitely settle for at the right price). Shares rose nearly 2%.
So, what happened?
The holiday season quickly approaching means two things: 1) mall Santas are prepping for busy szn, and 2) Q3 retail filings chock full of disappointment and year-end expectations are coming in hot.
Kohl's reported that unseasonably warm weather resulted in competitors offering discounts on outerwear products… leading it to follow suit (read: lower sales, duh). "If other retailers jumped off a bridge, would you?!"
But Kohl's biggest issue wasn't what it did in Q3. The preferred retailer of moms in the rust belt revised earnings per share guidance to a $4.75 to $4.95 range from $5.15 to $5.45. 
Broken Home
Home Depot's situation doesn't seem to be as dire. The go-to Saturday morning spot for suburban dads named Hal showed same-store sales growth of 3.6% in Q3… but that number came in below estimates of 4.6%.
According to HD, the miss was caused by a delayed impact from business investments, like the company's new online ordering, store remodels, and a new service being offered to contractors. The home of "More Saving, More Doing" has had a good track record, though, and investors are expecting the company to bounce back thanks to steady home demand, the eventual benefit from business investments coming to fruition… and the popularity of Chip and Joanna Gaines.
The bottom line…
The US economy has been buoyed largely by consumer spending, but it remains to be seen how long Americans will continue to put the team on their back. It's going to be a short holiday season this year, and a poor showing could be bad for business. Target and Macy's are set to report earnings later this week. 
Bottom line: "Tis the season for disappointing earnings…"

Last. Call.
Tonight at 8:30 PM EST we're (Jason and I) talking angel investing with Nathan "The Unicorn Slayer" Stavseth and Allan "The IPO Godfather" Marshall. 
Don't miss this. Your children's grandchildren will thank you (yeah, we're talking THAT kind of money).

☑️ Scout's honor. Look out girl scouts, Warby's getting into the cookie business. Wait, I read that wrong headline wrong. Warby Parker is getting into the contact business, with its new venture called Scout. Mr. Parker will provide daily lenses directly to its blind AF customers. Those who are tired of being called "four-eyes" will have the opportunity to try the product for six days for just $5 prior to purchasing a 3 month supply. Still no word if Warby's getting into the bifocal business…
☑️ Slacking off. Microsoft is saying 'suck it' to Slack, as the tech giant announced that its Teams app now boasts over 20M daily active users. Is that a lot? Chhyeea, considering it's an increase of roughly 54% from its daily count in July and well ahead of Slack's DAU of 12M. This, obviously, did not bode well for Slack, as its stock plummeted 8.35% on the news. Shares of WORK are now down almost 50% from its first-day peak of $42. (Disclaimer: I own Slack stock and am HODLing for dear life.)
☑️ Insert Spiderman Pointing Meme. Two sets of twins walk into a bar… Tyler and Cameron Winklevoss have expanded their cryptocurrency exchange, Gemini, with the acquisition of Nifty Gateway. Nifty, owned by the, and I sh*t you not, Cock Foster twins, allows owners of the 'nifty' token to purchase digital assets, such as a cat in the CryptoKitties game, with a credit card. The purchase price was not disclosed and there's no word if the Cock Fosters were screwed over by Zuckerberg. Twins, I'm sorry, you understand.
☑️ Nooner. Alibaba stopped collecting orders early for its $13B Hong Kong stock sale. The sale, which was supposed to last until 4 PM, instead ended early at noon. Presumably to take advantage of an early happy hour. The Chinese e-commerce giant's actual reason? Strong investor demand. The offering is already multiple times subscribed and is expected to price today.
Related Articles: