"If Google is KITT, I guess that makes me David Hasselhoff."
– Jason, living out his childhood dreams
Markets rose again on Thursday, riding high as the US and China agreed to talk it out again in October. *Prepares for disappointment*
And today we're discussing GM and Google getting in bed together.
Keep raging,
Jeff & Jason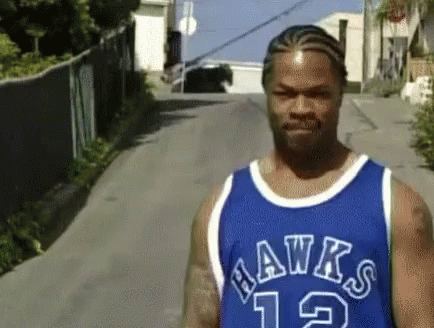 General Motors is partnering with Google as the auto manufacturer is looking to improve its in-ride OS. Customers have long complained that the apps featured in most cars suck, and at the very least pale in comparison to the ones on your phone. Case in point: OnStar is an "industry leader."
Google will take over for GM on the UX front and the US auto stalwart will begin pre-installing Google's apps into its vehicles. Do you hear that? It's butthurt European regulators filing anti-trust paperwork.
GM's four major brands Cadillac, Buick, GMC, and Chevrolet will roll out the new features, including Google Maps navigation beginning in 2021. No word on how much, if any, money will change hands.
Pump the brakes
Not all companies are on board with giving up control to its cars' dashboards. VW, Ford, and Daimler Chrysler all expressed concern over giving Google free reign. It's not just a pride thing, the data expected to be gathered during the average person's 51 minutes per day spent in a car is expected to turn into a $750B industry. Google will definitely know what you're dancing to at that red light.
In the market
And to spearhead its new "no more sh*tty apps" campaign, GM appointed Deborah Wahl as its global CMO … the first time the company will fill that role since 2012. Wahl currently runs branding for the Cadillac brand and in a perfect world would wrestle Matthew McConaghey away from Lincoln as her debut move.
Bottom line: "My Magellan GPS still works perfectly fine, thank you very much." – Jeff

Every day you'll have a chance to open the kimono on one of our live strategies.
The target: SNAP (Snap)
The plan of attack: "I bought 100 SNAP September 20th 2019 $16.50 calls for .37.
Somebody bought about 6k calls of these calls at .36 this morning.
Additionally, we have a really nice textbook flag setup here and are picking it up near support.
Social media stocks such as Facebook and Twitter are trucking higher today, and this one hasn't gone yet – another plus!"
– Kyle "The Dollar Ace" Dennis via his Dollar Ace strategy on Thursday, September 5th
Intel:
⚠️ It seemed like the end was in sight for Snap when Kylie Jenner asked her users if anyone else had stopped using the social media platform late last year. This came after a much maligned app redesign. The UX #fail didn't only affect the number of illicit images sent via the messenger but sent the share price plummeting to a low of $4.82 in December.
Kylie who? But this week shares are approaching their IPO price of $17. The reason? A major (re)overhaul of the app, a spike in users and Facebook and Twitter's woes. Privacy concerns and general bad business practices (we see you Zuck), have FB and TWTR on the ropes. And as such ad dollars have left the social platforms and headed to Snap.
The cherry on top? A rare analyst upgrade (thanks Evercore) for the stock that has been a bigger laughing stock than Uber over the past few years.
Kyle's Dollar Ace strategy is for deal closers only. You in? Check it out here.

☑️ Move over Netflix and chill, it's time to Facebook and f*ck. Facebook launched its not-all-that-anticipated dating feature on Thursday after announcing the service no one asked for in May 2018. Facebook certainly isn't looking to print internet money via its latest venture … at least directly. It's got ads for that. Like many of its features (we see you, Farmville), the 'book is looking to keep users on the platform for longer thus serving more ads. But the news did directly impact at least one company. Shares of Match, the owner Tinder and Match.com, fell nearly 5% on news that a company with close to 2.5B monthly active users entered the chat.
☑️ WeWork, the co-working company valued at more than $47B earlier this year, is lowering its IPO expectations. The firm plans to debut with a valuation of between $20B and $30B. Why? Well, because they're worried about a lack of interest in the public offering. Adam Neumann's personal ATM is now targeting a share sale of around $3.5B, and Neumann reportedly met with SoftBank's Masayoshi Son last week to ask for another capital infusion, in hopes that the firm could delay its IPO until 2020. I'm sure Mr. Neumann's shady business practices have nothing to do with the lack of demand. 
☑️ US stocks jumped on news that the US and China will meet in October to continue trade talks. All three indices hit their highest closing values since July when those pesky tariffs rained on everyone's parade. It's likely that a finalized deal won't get done in October, but it's a step in the right direction. So you're saying there's a chance?  
☑️ Ray Dalio, the founder of the world's largest hedge fund, has something to say about the economy … because, of course, he does. Dalio believes that there's a 25% chance the US enters a recession this year and into 2020. If only everyone had read Principles. He also believes that if the central banks of the US, EU, and Japan wait to act, they'll have less power to reverse course. So what would you do then, Ray? Funny you should ask. Dalio recommends that the Fed slowly cut interest rates, but not give a timeline for the cut.
☑️ It could be worse, you could be Robert Gibbins. Gibbins' hedge fund, Autonomy Capital, lost more than $1B in July after gambling on investments in Argentina. Overall, that equates to about 23% of the fund's holdings. Last year, Gibbins made some moves in Argentina hinging on the country turning around its economy and not defaulting on its debt. Oops. Since then, Mauricio Macri, Argentina's business-focused president, lost a primary election in August and may lose his re-election bid. If that happens, Macri's plan to fix the markets would be all but lost, and all hell would break loose.
Related Articles: