"People who use Robinhood were dropped as babies."
– Jason, spitting facts

Markets were down for the second day in a row as worries about a trade deal grew.
And today we're talking a potential Schwab-TD tie-up.
Keep raging,
Jeff & Jason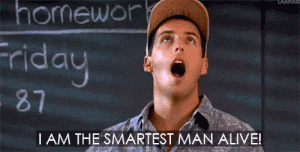 Charles Schwab is a bad, bad man.
Chuck's decision on October 1st to move from $4.95 trades to $0 trades may have had more than the customer's interests in mind. The move set the wheels in motion for his company to purchase competitor TD Ameritrade in a reported deal worth $26B. While it's not final yet, investors and industry insiders alike expect the deal to close (if it can make it past Uncle Sam).
Let's recap
The fight for individual investors has long been a battle between three discount brokers: ETrade, TD Ameritrade, and Charles Schwab. The retail brokerages competed mostly on fees and services. Pretty standard, right?
Enter Robinhood, whose electronic trading platform offered free trades on most basic trading products and flipped the game on its head. The young, hotshot industry disruptor accelerated the race to the bottom in the industry… 
Power Moves Only
Chuck's announcement that it would offer $0 trades forced the hands of its competitors to follow suit. The problem? TD and ETrade didn't exactly have the balance sheets to support the zero-commission business model. Hence all of the "industry consolidation" talk over the past month or so.
With its competitors all but dead in the water, Schwab was more or less able to sit back and cherry-pick which brokerage it wanted to scoop up… and here we are. If the deal closes, the combined company will boast $5T in assets and combine Schwab's research and advice with TD's customer base, and more importantly, it's superior options trading platform.
The bottom line…
Investors are thrilled with the deal. Schwab and TD Ameritrade's stock prices were up 7% and 17%, respectively on the news.
Bottom line: "Charles Schwab is the original Mr. Steal Your Girl…"

Not only did you miss out on our angel investing event… but you almost missed out on all of the Elite Reserve Seats for our Boardroom Angel Investing Strategy…
You see, Jason and I put aside 3 seats just for Beef readers.
What will you get when you join us at the board room table?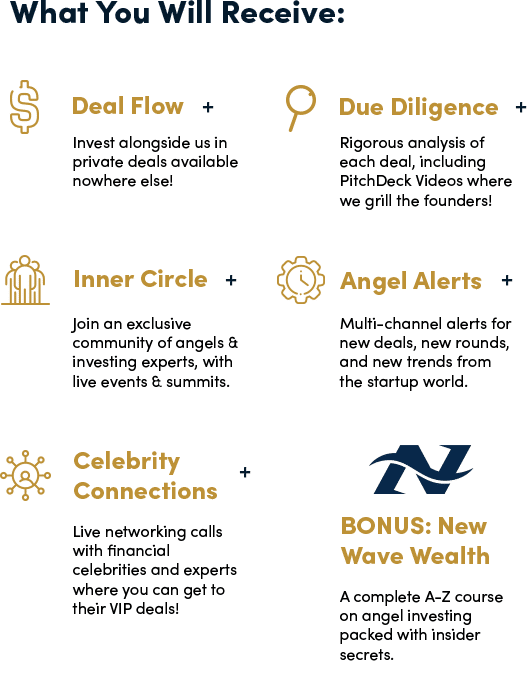 ☑️ Bumble Bee Tuna. Bumble Bee, the seafood company, not the Autobot, filed for bankruptcy Thursday in conjunction with an agreement to sell its assets to FCF Fishery. The Chapter 11 process should help facilitate the $925M deal, which will bring in $275M in cash and reduce the debt burden of recent legal charges related to fixing prices on canned tuna.
☑️ Let's talk it out. China… the guy that only wants to talk but never wants to commit. SMH. China has invited US trade negotiators for 'more talks', as the two countries are still trying to get that elusive phase 1 deal signed. US negotiators responded that they'd be willing to meet in person (ONLY talking, no hand stuff) but they need China to be ready to make commitments on intellectual-property protection, forced tech transfers, and agricultural procurements. Beijing wants to talk before Danksgiving, but clearly, they don't know American culture, because NOTHING gets done that workweek. 
☑️ Yea, I vaped. Massachusetts: a proud state of firsts. First to respond to Lincoln's need for troops in the civil war (good), the first state to ban slavery (good), and now… the first state to ban menthol cigarettes (ehhh)… The Massholes in the state Senate have approved the ban on sales of menthol tobacco products and levied a 75% excise tax on e-cigs. This, all in an effort to reduce teen use. Of course, the move will likely just drive people back to burnin' heaters, rippin' butts, smokin' bogies or whatever the kids call it these days, which accounts for 480k deaths per year.
☑️ Don't get hostile. Let's just say that Xerox does not take rejection very well… The photocopying company sent (likely via fax) a letter to HP's board that it would take its $33B bid to HP shareholders if the company did not reconsider. HP rejected the offer on the grounds that it was too low, to which Xerox responded that its offer represented a 57% premium on Goldman's price target and a 29% premium to HP's 30-day weighted average. The big X gave HP a deadline of November 25… so look for this story next week when you're bored at your desk with nothing to do.
Related Articles: