"This is perfect, now Uber drivers don't need to leave the app to find another job to supplement their Uber driver income."
– Jeff, still butthurt over Uber's IPO
Markets rose yesterday as investors got excited that sh*tty economic data all but ensures another interest rate cut this year. Whatever helps you sleep at night, guys.
Today we're diving deep on Uber's latest get-rich-quick scheme.
Keep raging,
Jeff & Jason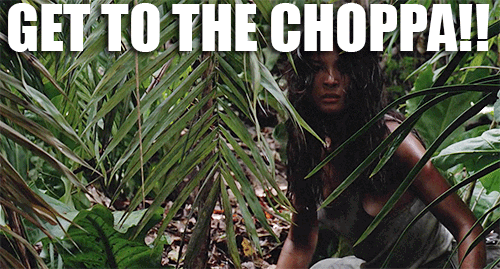 And you thought your boss was terrible…
Uber has announced another app, called 'Uber Works', which looks to pair businesses with temporary workers. 
The new app, which debuted last Thursday in the Windy City, will let users search through jobs by location, pay, and skill. Uber will outsource workers benefits and pay to staffing companies, but will use an inhouse algorithm to set wages for the jobs on the app in lieu of employers setting the pay rates themselves. Wait, what?
This move looks to capitalize on the gig economy (you know, the one that Uber takes advantage of), which, based on estimates from the Bureau of Labor Statistics, should account for 43% of the US workforce by 2020… 100% of which are still grifting off their parents.
Of course, being the "Uber of temp workers" isn't necessarily a novel concept. Upwork and Fiverr, which went public last year and this year, respectively, are already connecting gig workers with potential employers.
We fly high, no lie
In addition to announcing Works, Uber has expanded its helicopter service, Copter. What was previously only available to the elite (platinum and diamond tiers) is now accessible to all Uber members within New York City. For $200 to $225 per person (one way), users can fly high above the traffic, looking down at the plebs while they hurry off to their date with Becky at Nobu.
The bottom line…
Uber has struggled to turn a profit (read: failed in 9 out of 10 quarters since 2016). In Q2 2019, the ride-hailing app recorded a quarterly loss of $5.2B, it's largest on record, but looks to close the gap in Q3 to roughly $3B. These additional revenue streams should help going forward. Or, it could go about as well as Uber Eats… the f*ck if I know.
Bottom line: "Uber is quickly becoming the guy everyone knows who is really, REALLY into something new every two weeks." – Jason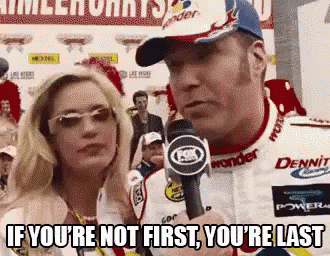 If stocks were iPhones, would you be the guy who stands in line for three days to get the new one?
If you've been trading IPOs you know how great of an opportunity they can be… and how much risk they can present.
(And if you haven't traded IPOs before… just take our word for it.)
But, armed with knowledge from our pal Ben Sturgill and his IPO PayDay you'll be ready to kick ass and take names.
Ben spends time analyzing hundreds of IPOs every year to identify the ones with the most upside and lets his PayDay disciples know exactly when and how to trade them. 
So, if you're of the "if you're not first, you're last" school of thought, Ben Sturgill's IPO PayDay is for you. Check it out today.

☑️ Layoffs?! You're talking about layoffs?! Unfortunately employees at Sports Illustrated, Lazard, HP and you guessed it, WeWork found out yesterday that they will no longer be allowed unaccompanied on their respective employers' premises. SI plans to cut 40 full-time employees and replace them with 200 contract workers to cover sporting events… f*cking scabs! Lazard is cutting an estimated 7% of its 850-person global workforce as asset managers have struggled with investors moving money to low-cost funds and calling for firms to slash fees… f*cking millennials! HP plans to ax nearly 9k employees as the incoming CEO looks to save some $1B annually… f*cking nerds! Last but not least, WeWork informed employees it would be cutting roughly 2k jobs, or 16% of its current employees, in a move that emphasizes the recent decline of the company… f*cking Neumann!
☑️ Planting seeds. Square has become the first payment platform to roll out the red carpet for CBD companies. No more paper bags full of cash! As more states begin to legalize marijuana, tracking of inventory and sale of the products all need to come "above board." Square thinks laying the groundwork within the $13.8B industry which is expected to grow 24% through 2025 is a no-brainer. The move sent Square's stock up 3.7% yesterday, and 11% on the year.
☑️ Un-special deliveries. Tesla stock got steamrolled yesterday after the company failed to reach its expected number of deliveries in Q3. The electric car maker delivered 97k automobiles last quarter, 79.6k of which were Model 3s. Estimates were 99k and 80.2k respectively, and while it doesn't seem like a huge miss, the market didn't take too kindly to the results. Some analysts downgraded their outlooks on Tesla, as questions about the organic demand for the vehicle remain unanswered. Sounds like Elon needs to shell out for one of those Holiday car commercials.
☑️ Taboola and Outbrain have announced a merger, with the former acquiring the latter, in a cash-and-stock deal that will leave Outbrain shareholders with 30% of the combined company and $250M in cash. By combining, the digital ad companies that power the "around the web" style stories that internet black holes are made of, eliminate each other as competition, allowing them to better compete with the heavy hitters (Facebook and Google). The combined company will have 2k employees and do an estimated $2B in revenue.
Related Articles: