"Will Aramco ever not be a strong buy?"
– Jeff, wondering what analyst will risk his and his families life to downgrade Aramco
Markets rose yesterday on hopes of a mini-trade deal that could be announced tomorrow. Here we go again…
And today we'll dive into the latest on Saudi Aramco's IPO.
Keep raging,
Jeff & Jason


I don't get paid enough for this…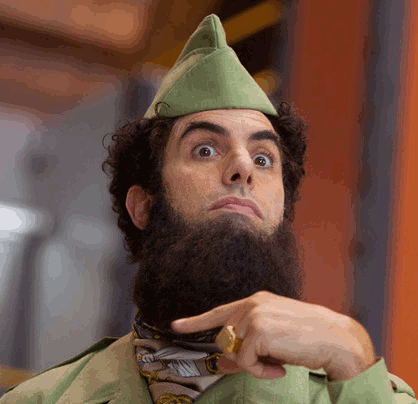 Nervous about that big presentation today? Worried your client is "literally going to kill you?"
Well, just know this: somebody has it much worse than you. And that isn't just a figure of speech.
Investment bankers from JPMorgan, Morgan Stanley and Goldman Sachs have to get in a room today and convince Mohammad bin Salman, Saudi Arabia's Crown Prince (and recent guest on '60 Minutes'), that state-run oil company is worth $500B less than what he expects.
You heard that right…
Saudi Arabia is planning a partial IPO of Aramco, which will be the largest public offering in the history of the world. Sucks to suck, Alibaba. The only catch? Mohammad bin Salman was seeking a $2T valuation for the oil giant… but investors don't agree.
And today, a bunch of not-so-big-swinging-d*cks needs to tell a guy who once had a journalist chopped up that his Excel model is wrong.
Luckily for the Patrick Batemans, last time MbS wasn't pleased with the numbers (a 2018 IPO was valued at between $1.3B and $1.7B), he simply canceled the public offering.
I don't get paid enough for this sh*t…
Despite Aramco looking to list roughly 5% of the company in what will be the world's largest IPO, banks are taking a haircut on the work. The average US or European IPO pulls in between 2.5% and 7% in fees…
The Aramco IPO may yield less than 1%. But there is a silver lining. Getting in with Saudi Arabia isn't just good for your well-being… it's good for business as the Kingdom rolls out a massive economic diversification plan.
The bottom line…
Shares of Aramco could list as soon as next month on Saudi Arabia's Tadawul exchange with additional foreign listings to follow. We can expect to see a prospectus by the end of this month and a roadshow soon after.
With recent IPO's sky-high valuations and piss poor performance (we see you, Uber) fresh in their heads, you can bet that banks will tread carefully when finalizing Aramco's offering.
Bottom line: "What's the worst that could happen? Wait… don't answer that."

We don't call him the "Profit Machine" for nothing…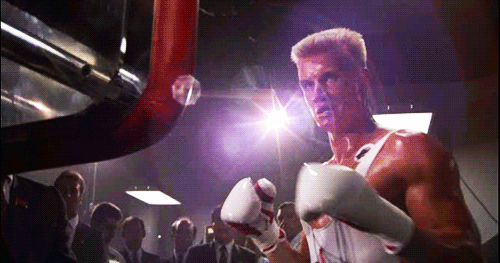 Listen, you don't earn a nickname like "Profit Machine" around Raging Bull HQ by writing checks your ass can't cash. But Davis Martin has proven time and time again that he's able to deliver…
(BTW, as much as I'd like to tell you Jason's nickname, I think HR would come calling if I dropped it in a newsletter…)
He's always putting his money where his mouth is. This dude is making daily deposits into his (and his followers) bank accounts EVERY DAMN DAY. 
Now I won't drone on about the valued of the daily alerts, or the premarket trading strategies or the overnight installments… or even the massive profits he's already bringing clients via his Daily Deposits system.
But I will leave this limited-time replay right here for you to watch so you can decide for yourself if Davis is worthy of the nickname "Profit Machine" or not…

☑️ Fidelity for f(r)ee. Fidelity is joining Chuck Schwab and the E-trade baby in the $0 fee club. Fidelity will eliminate its $4.95 charge on ETF and options transactions and, starting November 4th, cut investment adviser commissions to zero.
☑️This thing sucks. Dyson (yes, the company that makes the Lamborghini of vacuums) has scrapped its plans to build an electric vehicle, citing that "it can no longer see a way to make it commercially viable." That doesn't seem to matter to Elon. CEO James Dyson and the board decided to pull the plug on the $2.7B project after pushing it back from 2020 to 2021 … and failing to find a buyer. While it's unclear what the 523 people dedicated to the project should do with their new free time, the funds originally intended for the EV project will be reallocated to develop other products coming to a Sharper Image near you.
☑️ Roll it back. The Fed is reversing several significant post-crisis bank rules that will change the way large banks are hit with regulations. One new rule, which may lower regulatory costs for regional lenders with less than $700B in assets, would divide large US banks into 4 categories based on size and other risk factors and could potentially make them free from certain capital or liquidity requirements. Another would change the frequency that the largest banks, such as JP and Bank of America, complete a 'living will' (WTF is this?), from annually to once every four years.
☑️ Maybe there's hope. Stock futures are up for Friday's open after Donny Politics told reporters that talks between the two countries are going 'really well'. The DOW, S&P, and NASDAQ all imply a gain of 0.2% to start the day. There's speculation that a partial deal could be made, as Trump will meet with Chinese Vice Premier Friday, potentially discussing the currency pact that was in the news Wednesday evening. If you're wondering how many times markets are going to fall for this, the answer is "every."
Related Articles: