"Allen Parker is the happiest dude on earth right about now."
– Jeff, on Wells Fargo's outgoing CEO
Hey there carnivores,
Markets rose yesterday following a better than expected start to earnings season. What trade war?
Today we'll dive into earnings with a focus on the four major US banks that reported.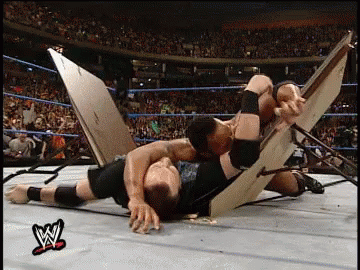 Yesterday eleven S&P 500 company's dropped Q3 earnings. Nine out of the eleven firms beat earnings estimates … and then we have Goldman Sachs and Well Fargo.
One of these is not like the other…
Gary Cohn not becoming either company's CEO isn't the only thing that Goldman and Wells have in common anymore … they both had abysmal Q3s. We're talking "Jets without Darnold" bad.
Wells was plagued by lingering issues stemming from the fake account scandal (shocker), with the company logging a $1.6B charge related to legal costs. And Jerry Interest Rates and the Fed didn't exactly do WF any favors. Falling interest rates weighed on profits as net interest margins fell to 2.66% from 2.82% over the same period last year.
EPS came in at 92 cents vs. an expected $1.24. Still, shares rose on optimism surrounding incoming CEO Charles Scharf. Scharf reports for duty next week.
Goldman, on the other hand, was curb-stomped by a bunch of dweebs with Computer Science degrees and "Dungeon Master" on their resumes. Despite leading the Street in IPO fees, merger and stock underwriting revenue fell 18% as Silicon Valley began to pump the brakes on public offerings. Exhibit A: no WeFees.
DJ D-Sol and his disciples also took a $267M loss on their stake in Uber and an $80M paper loss on WeWork. Mounting costs associated with Solomon's vision for more "diversified" Goldman (think: Marcus, wealth management, high-speed trading) also ate away at the bottom line.
Meanwhile at JPM (and Citi)
Less susceptible to volatile market swings, JPMorgan's consumer bank put the firm on its back, adding new deposits on its way to extending its 4-year streak of climbing net interest income. JPM shares matched their all-time high, rising more than 3% on the day.
Citigroup also reported an earnings beat on the strength of its fixed-income, currency and commodities trading divisions. CEO Mike Corbat had this to say: "They had us in the first half, I'm not going to lie." Shares rose 1.4% on Tuesday.
The bottom line…
Maybe, just maybe, earnings season isn't going to be as much of a bloodbath as all of the bears thought.
Bottom line: "Wells Fargo is the Miami Dolphins of the banking world."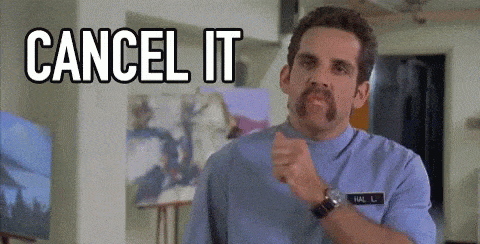 Jeff here.
Good news. You've still got time to find an excuse to cancel your lunch plans and join my live workshop today at noon (EST).
I'll share all of my options trading strategies. We'll cover building up a small account, stock selection, scanning the market … and, most importantly, making huge profits.

☑️ Cashing out. MGM is dealing two of its properties on the Las Vegas strip in two separate moves. The first deal puts its iconic Bellagio property into a joint venture that Blackstone Group will control. MGM will continue to hold a 5% stake in the venture, while getting $4.2B in cash, and will operate the hotel and casino. MGM's other move is the sale of Circus Circus, another strip casino, to Treasure Island owner Dave Ruffin. That deal is worth $825M. Or roughly two drinks at any Vegas club.
☑️ Where's the beef? Taco Bell had to recall more than 2.3M pounds of seasoned beef, all because one customer found metal shavings in her meal. The meat was voluntarily recalled, and the USDA said they haven't found any adverse reactions to Taco Bell's beef. Aside from violent diarrhea and a general feeling of guilt. It's the first issue TB has had since a 2006 outbreak of E. coli was traced back to the company's spinach. If you're ordering spinach at Taco Bell, you might be a serial killer.
☑️ Canceled. Activision Blizzard, the owner of hit game Overwatch, canceled a launch event for a version of the game in NYC amid backlash over its dealings with a tournament player that supported Hong Kong. After a controversial (to the Chinese) post-tournament interview last month, Overwatch player Blitzchung was banned from Blizzard events for one year and had $10k in prize money stripped. Public outcry led to Blizzard reducing the ban to just six months and giving the gamer his money back. The event in NY was scheduled to take place today at Nintendo's Rockefeller Center store.
☑️ Hush money. McKesson, AmerisourceBergen, and Cardinal Health are working with the attorneys general of a number of states to settle their opioid lawsuits in a deal worth $18B over 18 years. The firms would, as a group, contribute $1B per year for the next 18 years, a move that is likely considered a win for firms with a collective revenue of more than $500B in 2018. Investors agree as shares of all three firms rose on the news.
☑️ Trimming the fat. WeWork could be cutting up to 13% of its workforce as early as this week, according to reports. Workers are reportedly "getting little to no work done" as the company struggles to figure out its future. And at least one exec doesn't want to go down with the ship. Chief Communications Officer Jimmy Asci, who has only been with the firm since April resigned last week. Asci was a former PR exec for Uber's Travis Kalanick. Maybe just leave those last two jobs off of your resume, Jimmy.
Related Articles: