*Uber begins replacing all employees with gig workers*
– Jeff, theorizing on how Uber can actually become profitable
Markets were second-guessing their trade war optimism from Friday. All major indices fell as it became evident that the "Phase One" trade truce was far from a done deal.
Today we'll deep dive into Uber's latest get-profitable-quick scheme.
Keep raging,
Jeff & Jason


On the heels of a new partnership with Cornershop, Uber announced that it is cutting 350 jobs impacting the UberEats division as well as performance marketing, advanced technologies, and recruiting teams. In a demonstration of capitalism at its finest, Uber shares finished the day up 3.3%.
Third time's the charm
This isn't the first time the ride-sharing company went all "you're terminated" to its worker bees since the company went public. Uber announced 400 job cuts in its marketing department in August and another 435 that affected its engineering team in September. "Sir, the dweebs in engineering have already built out the complex algorithms required to keep the platform running." – Uber finance VP to Dara Khosrowshahi during cost-cutting brainstorm sesh
The latest round of layoffs is the smallest so far but still accounts for 1.5% of Uber's total workforce, which sits at 22,263 per FactSet. All the moves have come amid investor pressure for the company to, believe it or not, make a profit.
The bottom line…
Even with today's rise, Uber's stock is still down 29% since inception. Not great.
Bottom line: "I guess some Uber employees got a long weekend after all…"

Living legend.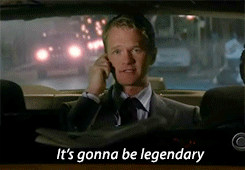 Jason here.
I don't throw the word "legend" around lightly. But when it comes to options trading Jeff Bishop is the G.O.A.T. It's that simple, chupacabras. This guy built a $2k account into a multi-million dollar portfolio.
So you're not going to want to miss his live workshop tomorrow at noon (EST). 
How big of a deal is this one-time workshop? It's like James Harden giving you step-back jumper pointers and Elon Musk teaching you everything he knows about rocket science… on the same day.
Live on Wednesday, Jeff will help you create a trading plan with a small account, help guide your stock selection, scan trades live with you… and, most importantly, show you how to make huge profits.

☑️ You'll get nothing and like it. POTUS is ratcheting up the economic pressure on Turkey following the country's attack on US-allied Kurdish forces in northeast Syria. Donny Trade Wars will impose sanctions on Turkish officials, increase steel tariffs to 50% (from 25%), stop ongoing trade negotiations… and send strongly worded tweets until Turkish President Recep Tayyip Erdogan plays nice in the sandbox. It's worth noting that Trump's recent decision to remove US troops from the Syrian border area likely opened the door for the Turkish offensive.
☑️ Free fallin'. Dennis Muilenburg is out as chairman of Boeing after that whole 737 Max debacle caused board members to lose faith. The company said Muilenburg will stay on as CEO, but without chairman duties, he'll be able to focus on running the company. The first step will likely be getting regulators to sign off on 737 Maxs taking to the air again, considering the model has been denied flight since mid-March. In the meantime, David Calhoun will replace Muilenburg in a non-executive chair role. All of the responsibilities without the title. Sigh…
☑️ Dislike. Facebook's Libra is running out of fans, as Booking Holdings has pulled out of the "Association." Booking, which owns Priceline.com and Kayak.com, is the 7th company to withdraw from the project, joining Visa, Mastercard, and PayPal. 
☑️ Blackout. Fortnite pissed off virgins, er, gamers on Sunday, taking the map of the world's most popular game, and jamming it into a digital black hole, rendering the game unplayable. The move, part of Fortnite's Season 10 live event, included erasing all content from all of Fortnite's social channels, except for one Twitch stream of the black hole on Fortnite's website. If nothing else, this PR move gave us some pretty awesome freak-out videos. 
☑️ Nothing to smile about. Smile Direct Club got its teeth kicked in yesterday. Shares dropped 13% on Monday and hit a new low. The firm, which debuted at $23 when it went public in September, saw prices dip as low as $9.44, before closing at $9.70. The plunge came as California signed legislation that would knee-cap the startup's direct to consumer model. The bill requires a dentist to review patients' recent x-rays to provide orthodontics. Circumventing costly office visits was kinda SDC's schtick… so this could certainly raise questions as to the company's viability in CA at least.
Related Articles: