"If there is any art to this trade deal it's definitely a Jackson Pollock." 
– Jason
Hey there carnivores,
Markets were as lame as a kegger at BYU on Friday. All major indices were mostly unchanged.
Today we're discussing the latest tariffs that quietly went into effect while we were all-consuming our body weight in grilled meats and cheap beer.
Keep raging,
Jeff & Jason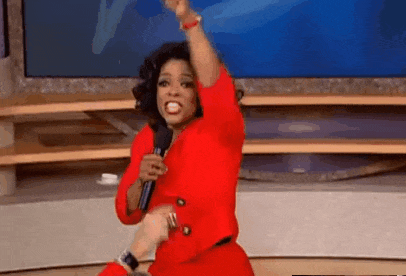 While you were busy making poor decisions and avoiding labor like a leader of the communist party, US capitalism was shaken to its core. That's right, the price of the goods you've come to know and love in the US may be going up.
Two separate sets of tariffs went into effect over the weekend as the US added a 15% tax on $112B of Chinese goods imported into the US while China dropped 5% to10% tariffs on $75B of US goods.
The on-again-off-again trade talks between the US and China seemed to be "on" (no word on how much heavy petting took place) at the G7 summit last week but the cordial encounter didn't stop the tariffs already in place, and at this point won't prevent another round of tariffs scheduled to take effect in December on $160B of Chinese goods.
Sh*t just got real
We've heard so much about these tariffs but haven't seen (much of) an impact in our day to day lives … until now.
Businesses have said that while they have shared the cost burden with suppliers for the imported goods to this point, with the additional tariffs it will force many of them to pass costs on to the customers. And consumers seem to be equally concerned.
The University of Michigan's consumer sentiment index which calculates how customers feel about the future of the economy and spending is at 89.2, its lowest since October 2016. Still, customer spending rose in July… maybe out of fear that prices will only go higher.
Bottom line: "Nothing says 'Merry Christmas' quite like mid-December tariffs." – Jeff

Every day you'll have a chance to open the kimono on one of our live strategies..
The target: GLUU (Glu Mobile)
The plan of attack: "I added some VERI, 6k shares and GLUU, 5k shares, both at $4.37." – Jason "Fish Hooks and Rockets" Bond via his Jason Bond Picks small cap swing strategy on Friday, August 30th
Intel:
⚠️ Glu is coming off a catastrophic Q2 earnings report and an even bigger flop of its much-anticipated partnership with the WWE. The WWE Universe mobile game revenue has allegedly fallen below $10k per day. And Glu faces other headwinds, like an industry that is completely unpredictable (read: driven by irrational pre-teens and their parent's credit cards). Exhibit A: the success of Flappy Bird. It certainly doesn't help that most mobile game makers are private, making industry analysis difficult. And it's probably worth noting that companies like EA and Activision Blizzard aren't great comps as they rely heavily on their console-first games.
Hungry for wins? Check out the Jason Bond Picks small cap swing strategy.

☑️ Security researchers at Google discovered a flaw that had affected hundreds of thousands of iPhones over the past two years. The threat gave hackers the ability to capture iPhone user's text messages, photos, and device locations… and you thought you'd never have to hear about those 3 AM d*ck pics again. 
☑️ On Sunday, Argentina announced capital controls to stem the outflow of foreign currency reserves and the peso. More than $3B in foreign currencies flowed out of Argentina's $15B reserve on Thursday and Friday alone as the country struggles to repay short term debt. You might remember that all hell broke loose in the country following a primary election that showed the market-friendly government didn't stand a chance in the general election. Interest rates soared and just last week the country announced it would delay paying billions of dollars worth of bills. 
☑️ I always pegged Sundar Pichai as that creepy uncle that isn't allowed within 1k feet of a Chuck E. Cheese. On Friday, Google agreed to pay between $150M and $200M to the FTC as part of a settlement related to children's privacy abuses on Youtube. Your second favorite online video site ending in "tube" allegedly collected data on children under 13 years of age without parents consent to be used to direct ads at them. The $200M fine is pocket change for Google, and a pittance compared to the $5.7B fine levied by the Commission on Facebook.
☑️ No one has been this racist on the internet since Tay. We didn't forget, Microsoft. Apparently CEO Jack Dorsey's Twitter account was "hacked" on Friday. The "hackers" sent out a series of bigoted remarks over roughly 30 minutes before they were deleted. Twitter claims that @Jack was a victim of a security oversight at a mobile provider that allowed for a phone number associated with the account to be compromised. Despite the offensive language, the breach was reportedly limited to one account. However, it raises concerns about the ease with which high-profile accounts can be hacked. Say, like a sitting US President …
☑️ There are few things sweeter in this world than when the long arm of the law brings down the hammer of insanely good-looking, filthy rich supermodels. Kendall Jenner, Emily Ratajkowski and numerous performers are being sued by the bankruptcy trustee overseeing the remnants of Billy McFarland's Fyre Festival. Jenner and Ratajkowski were paid $250k and $299k, respectively, to promote the festival. And musical acts like Blink 182 were paid upwards of $500k. Now the trustee in charge of unraveling the disaster is suing those who profited from the event to pay those who were bamboozled. 
☑️ If there's one thing that Saudi Crown Prince Mohammed Bin Salman is really, really good at, it's getting rid of people he doesn't like. Too soon? Ahead of Saudi Aramco's expected IPO, MbS has moved to replace Energy Minister Khalid al-Falih as chairman. Yasir al-Rumayyan, chairman of the country's Public Investment Fund will take the reins at Aramco. The reason? Saudi Arabia is looking to separate the energy ministry and the most profitable company in the world. That's what we call separation of church and state.
Related Articles: