"South Park from the top rope."
– Jason, on South Park adding fuel to the dumpster fire that is US-China relations
Hey there carnivores,
Woof. That's the only way to explain markets yesterday. Investors were clearly spooked by less than stellar news coming out of China heading into trade talks scheduled for this week.
Today we'll dive deep on WTF is going on between the US and China.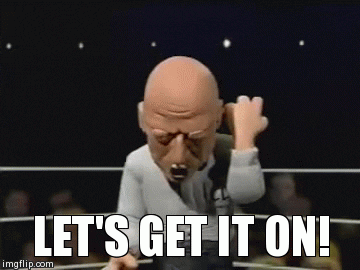 China is not letting the NBA off the hook for Rocket's GM Daryl Morey's tweet supporting protestors in Hong Kong. In fact, China has doubled down, canceling the broadcast of all NBA preseason games after commissioner Adam Silver refused to apologize for Morey's tweets.
In addition to government backlash, Chinese celebrities have pulled out of an NBA event in Shanghai, and tickets to a Shanghai game have been pulled from online ticket broker's sites. Take that, StubHub.
Smartphone maker Vivo is even pulling its sponsorship of the league in China. Adam Silver said he's going to try to make things right when he gets to Shanghai.
Meanwhile, in America
The White House has blacklisted eight Chinese tech companies, including the world's most valuable AI startup, and placed travel bans on Chinese leadership that have a role in the mass detention of Muslims in China's Xinjiang province. Secretary of State Mike Pompeo called it "the stain of the century." 
What'd China have to say about that? 
In short: they were not happy. The Ministry of Commerce "strongly urged" (read: demanded) the US to stop making "irresponsible remarks" in regards to China's human rights record. They also asked that the US remove the bans placed on government officials.
And of course, the Ministry is calling for sanctions to be lifted on the Chinese companies the US blacklisted because "that's not cool, bro."
The bottom line…
The situation is ugly. Like, Shaq's free throw shooting technique, ugly. There are no two ways around it, and according to the International Monetary Fund, it could get uglier. 
The US and China are set to meet this week in Washington DC to discuss an end to the trade war between the countries. If a deal isn't reached, the IMF estimates that the trade war could cost the global economy upwards of $700B (by 2020), or 0.8% of the world's total GDP.
So, it's in everyone's best interest to get this whole thing sorted out ASAP. 
Bottom line: "Only Stephon Marbury can save us now…"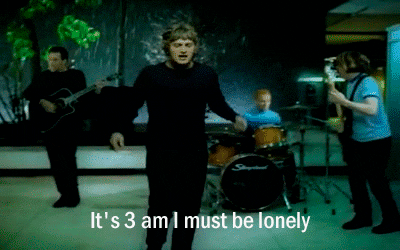 … what's your favorite market guru up to?
While you're dreaming about the profits you made from the day before, Davis Martin is awake, planning how he is going to absolutely dominate the premarket session.
"I want to learn more." – you, probably
Last night I hosted a webinar alongside Davis, one of the best premarket traders in the game to tell you all about is Daily Deposits strategy – the ultimate game plan for becoming a legend of premarket trading. 
If you're interested in learning more about making serious profits before most people even wake up, you can catch the exclusive replay of our discussion for a limited time. 
And, don't tell anyone I said this, but Davis reveals a pretty sweet offer at the end of our chat. (I'm not saying fast forward … but I'm not saying don't fast forward, if you catch my drift.)
Check out the replay right now and start making Daily Deposits before most people are even rolling out of bed.

☑️ Our bad. Twitter took to its own channel to apologize after it said it "accidentally" used member's phone numbers and email addresses, which were uploaded for security reasons, to target ads. So that's how that Nigerian prince got my info… The preferred short-form blogging platform of the leader of the free world claimed it was an error and apologized, but did not state how many users were affected… or give them a cut of the ad revenue. Shady AF.
☑️ Cut my rates into pieces. Federal Reserve Chairman Jerome Powell and his gaggle of central bank boiz stated they'll resume purchases of Treasury securities in an effort to build up the Fed's balance sheet. J-Pow stressed that the buying is nothing like the quantitative easing program seen during and after the Great Recession. To make it very clear to ensure everyone understood the words that were coming out of his mouth, he flatly stated 'in no sense, is this QE.' Powell also hinted that the Fed may cut interest rates, comparing the Fed's current strategy to periods in the '90s when rates were cut. Oh, Jerome, you tease.
☑️ You got Punk'd. Ashton Kutcher backed startup, Neighborly, told its employees that it can no longer pay them after it failed to close a funding round last week. The company, founded in 2012 sells (er … sold) state and local government municipal bonds to residents who want to invest in their own communities by breaking them down into smaller dollar increments. That strategy didn't work as planned. So, in July and August, the company shifted away from local muni bonds, cut a fourth of its workforce and shifted focus to smaller infrastructure projects and fiber-optic broadband networks. Define "pivot."
☑️ Going down. Boeing has had a rough 2019. The producer of the 737 Max jet delivered half the number of planes YTD than it did in the same period last year. Gee, I wonder why? For context, Boeing sold just 302 aircrafts this year, far behind Airbus SE's 571, and a lowly 26 in the month of September compared to 87 last year.
Related Articles: