*Giggles like a child*
– Jason, after finding out that unemployment hasn't been this low since 1969
Markets had themselves a day on Friday following a Goldilocks jobs report that was just mediocre enough to get investors stoked.
Today, we're diving deep on the jobs report.
Keep raging,
Jeff & Jason


Overpromise and underdeliver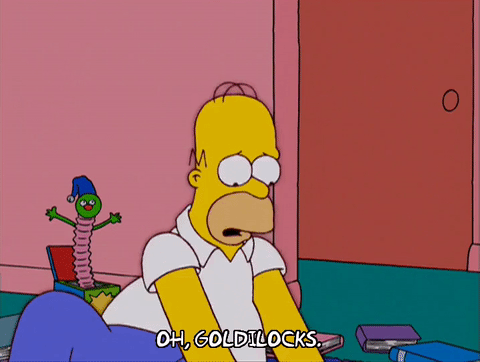 After a brutal week, markets got some good news when US jobs numbers dropped on Friday. The economy added 136k jobs and although the figure was below estimates of 144k, it was enough to drop the unemployment rate to 3.5% and salvage market losses earlier in the week. See? Your work does have meaning.
Just right
Markets had been getting crushed thanks to a poor manufacturing report earlier this week and concerns that a piss poor job reports would follow. Enter the "Goldilocks" effect (WTF does this mean?)…
The jobs number wasn't too low that it caused a real concern and it wasn't too high that it would cause the Fed to reconsider dropping interest rates. In essence, it was just right. Hence the reference to the girl who got away with a slap on the wrist after breaking and entering. 
Bad news bears
Despite having the lowest unemployment rate in 50 years, the economy just isn't growing as quickly. Word from the Fed is that the economy is growing at a rate of 1.8%. While that number is lower than a typical 3%, Jerome Powell considers it to be healthy. Let's see what DJT has to say about that.
And while stocks rose on the day, US Treasuries remain volatile with the 10-year rates hovering below 2%.
The bottom line…
From a market standpoint, it's been a tough Autumn. Despite the gains on Friday, last week marked the third straight week of declines for the market. Things don't seem to be getting much better as most market analysts are calling for a volatile October. Looks like investors may have more to worry about this month than drunk teens TP-ing their houses.  
Bottom line: "I hold 5-year olds to higher standards than we hold the economy."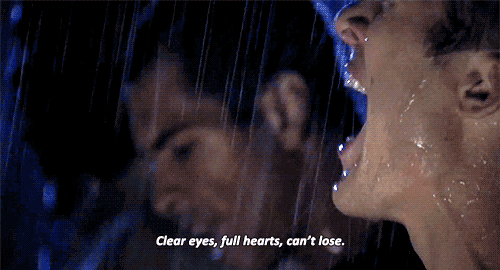 Who else is ready to make Monday their b*tch?
After a crazy week (and a relaxing weekend) I am ready to get back into the war room and start snapping necks and cashing checks.
And I don't plan on beating the market this week, I plan on CRUSHING it.
With my winning small-cap swing trade strategy you can change your life this week. The best part? I do all the work. I'll find and reveal up to 10 simple trades each week that can make you a killing.
Ready to make this week your b*tch? Check out my Jason Bond Picks today.

☑️ Juul and the Terrible, Horrible, No Good, Very Bad Month. Let's recap, shall we? Just last month, the White House proposed a ban on most vaping flavors, with some retailers such as Walmart following suit. Then, reports emerged that centered around a mysterious lung illness, which has caused 18 deaths that have been linked to vaping and e-cigarette use. And now, a week after Juul's CEO stepped down, hedge fund Darsana Capital cut Juul's valuation by a third, from $38B to $24B.
☑️ Trade show executive Sam Ben-Avraham is leading a $220M bid to buy Barney's New York. Just last Thursday a judge extended the deadline for bankruptcy bids until October 11th, as the retailer was still in negotiations with a single buyer, now alleged to be Sam. Mr. Ben-Avraham founded retail store Atrium, streetwear brand Kith, and has operated fashion trade shows. Which are just as boring as regular trade shows, but much better dressed.
☑️ BP's chief executive Bob Dudley has announced his retirement. Note: this is not the "sorry" guy. He will step down in February, replaced by 49-year-old Bernard Looney, who is the current chief executive of BP's upstream operations (WTF does this mean?). Dudley helped clean up the aftermath of the BP Deepwater Horizon oil spill, presumably working with Mark Wahlberg to order 87k gallons of Dawn to dump into the Gulf. Looney will likely face pressures of his own, such as turning a profit from cleaner energy sources while decreasing dependence on fossil fuels.
☑️ The streaming war is heating up and Disney is firing some warning shots. Disney will ban Netflix and other streaming services from advertising on its TV networks as it prepares for the launch of Disney+ next month. Disney will spend hundreds of millions of dollars in advertising over the next year to bring customers on to its new service, looking to compete with the likes of the 'flix and Hulu. Netflix, in comparison, spent $1.8B on ads last year.
Related Articles: