"Not all heroes wear capes."
– Jason, regarding Masayoshi Son's bailout of WeWork
Hey there carnivores,
Markets rose on Monday on sky-high expectations about this week's slate of earnings.
Today we're discussing the WeWork bailout.
Keep raging,
Jeff & Jason


"Who's your daddy?" – Masayoshi Son to Adam Neumann
Masayoshi Son and SoftBank are bailing out WeWork with an investment expected to be worth between $4B and $5B, comprised of new funding and existing shares. After the investment, SoftBank and Son(s), not its investment arm Vision Fund, will own more than 70% of WeWork. Unsurprisingly Vision Fund partners wanted nothing to do with the flaming pile of dog sh*t.
SoftBank is lending WeWork $5B as part of the deal while accelerating a $1.5B equity investment that would have taken effect next year. There are also plans to buy up more than $1B in stock currently owned by other investors and employees. 
The other shoe drops
While an investment for WeWork is good news, considering its runway is no more than a few weeks, there is some bad news. The co-working company is now valued at less than $8B. If you recall, and we do, the firm wanted to go public last month with a valuation of almost $47B. Just a bitttt outside.
The bottom line…
Moving forward, WeWork will need a miracle worker to save it from itself and it looks like Marcelo Claure drew the short straw. Claure, an executive at SoftBank, will likely become WeWork's new chairman. 
Claure is filling the role most recently occupied by Adam Neumann, whose stake in his former firm will fall into the low double digits should the deal go through. Nothing a quick private jet ride to Europe and a whole buncha weed won't fix. 
Bottom line: "Soooo does this mean no 2019 IPO?"

When you realize that Daymond John is teaming up with Raging Bull…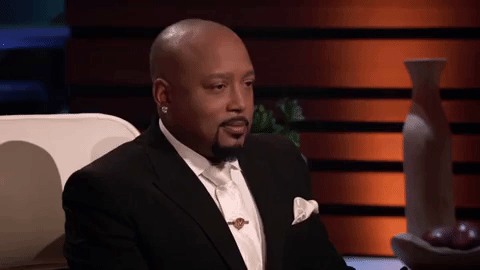 ☑️ Hot sausage. Dunkin', the official coffee and donut chain of Massholes, has announced it is expanding its relationship with Beyond Meat to 9k of its stores nationwide. The Beyond Breakfast Sausage has quickly become a top-selling item since the companies joined forces back in July. The Beyond sandwich has created a huge buzz amongst customers. Dunkin has a leg up on competitors as the sandwich was designed specifically for the partnership. Who knew cornering the plant-based breakfast market would be such a power move?
☑️ Gone, Fisher. Fidelity became the latest institution to pull its money from Fisher Investments. The asset management firm announced that it is reallocating $500M that Fisher managed for its Strategic Advisers Small-Mid Cap Fund. To date, Fisher's sexist comments at an October 8th conference have cost him some $1.8B in investments.
☑️ Chickity China. China announced that its economy grew at a rate slower than 6% for the first time since the Clinton administration, leading to the International Monetary Fund to reduce its forecast for the world's second-largest economy to 5.8% from 6.1%. The forecast contrasts the IMF's general outlook for the rest of the world, as it anticipates an increase in growth throughout. The reason for the drop seems to be related to China's effort to stabilize its growth without taking on debt. It's definitely not because of trade wars. Nope, not at all.
☑️ Sak(s) Attack. Hudson's Bay is moving closer to selling off Saks Fifth Avenue, as the investor group looking to purchase the high-end department store upped its offer. The parties have been in negotiations since June when the investor group, that somehow includes WeWork Property Advisors, made the initial bid at C$9.45 per share. The new deal is worth $1.4B, and while a deal seems imminent, it needs official approval from the board to move forward.
Related Articles: