"Friends don't let friends use Pandora."
– Jason, saving Jeff from himself
Markets remained mostly flat on fears that maybe this trade deal won't happen after all…
And today we're diving deep on Spotify's really terrible Monday.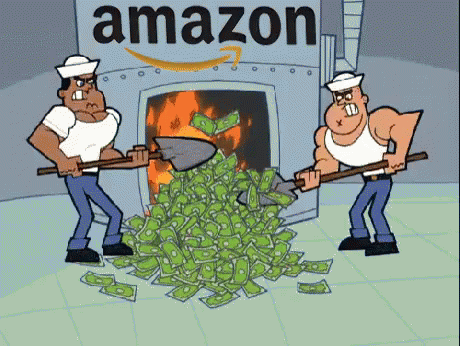 Spotify's stock price had itself a case of the Mondays, falling 5% on rumors of increased competition in the space. From who, you ask? Amazon and TikTok… ever heard of 'em? (Editor's note: if you are over 30 and/or not "woke" here's a "TikTok for Dummies") Amazon announced that it would be expanding its Amazon Music digital offering, while TikTok could be gearing up to jump into the streaming fight.
Choose your fighter
So what do Bezos' music offering and Vine 2.0 bring to the table? Let's break it down…
Amazon expanded the number of devices on which its current streaming option (not called Bezos' Beats for the record) is available. Prior to Monday, those tunes were only available through Amazon Echo devices. Thanks, Alexa. 
And now? Users will be able to get their fix on iPhone, Android, and Fire TV devices. Amazon takes a tiered approach, with its free version allowing users to access playlists and radio stations, not unlike *shudders* Pandora. Those looking to upgrade to a paid subscription will experience a more Apple Music/Spotify-like treatment.
Fresh meat
TikTok parent ByteDance, on the other hand, is new to the world of music streaming, but its executives are "keen to make money," according to reports. Because crabcakes and money, that's what executives do. ByteDance is in talks with Universal Music, Sony Music and Warner Music to strike global licensing deals, and could launch their platform as early as next month. 
The bottom line…
For now, Spotify is focused on what it does best, and that's streaming music to as many people as possible… and stopping you from using your ex's account. The platform reports 248M monthly active users, including those who don't pay. After a strong showing already in 2019, including more than 26M new subscribers, Spotify expects to bring its monthly active user base to somewhere between 255M and 270M. Thanks, Napster!
For the end-user (read: you), the rise of new streaming services and the expansion could mean a few things. On the one hand, you'll certainly have more choice when it comes to where you're getting your baby-makin' music. 
On the other, the rise of competition within the streaming space means that it's far more likely that artists will strike exclusive deals with whoever is willing to shell out the most cash. Whether or not that's the smartest idea for artists is TBD (see: Jay-Z, Beyonce, and Tidal).
Bottom line: "Remind me again what TikTok is…"


Related Articles: