"This should help ease tensions …"
– Jeff, on the President's most recent trade war transgressions
Markets fell on Friday on fears that the US was about to take the economic war of attrition with China to the next level by blocking Chinese companies from listing on US exchanges.
Today we'll deep dive into the crisis averted… for now.
Keep raging,
Jeff & Jason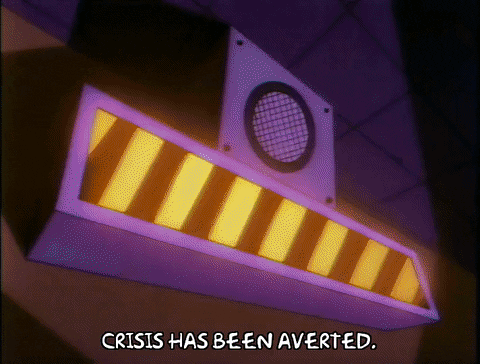 Following the announcement on Friday that the White House was considering blocking Chinese companies from listing on US exchanges, it appears that the plan has been put on the back burner.
The US Treasury Department cleared the air, indicating that the land of the free and the home of the brave welcomes investment in the US, Chinese or otherwise… for the time being.
What was going on?
On Friday, reports surfaced that the White House planned to restrict investment into Chinese companies, particularly through the US stock markets. The goal was to protect investors from risks that stem from a lack of regulatory oversight on the side of the Chinese.
Keeping US government pension funds from investing in the Chinese market was also on the table.
That's not all, though
Chinese firms aren't in the clear just yet. Nasdaq said it would be clamping down on smaller Chinese firms looking to IPO, through tightened restrictions and delayed approvals, in order to keep Chinese investors from hogging IPO shares. When small Chinese companies go public, a large portion of their shares is held by a small number of investors that are connected to the company, making the offering about as attractive to US investors as a WeWork IPO.
Nasdaq's decision was made independent of the White House… "apparently."
The bottom line…
As of now, you can keep investing in China… even if it does make you a little bit communist. And China is still planning to meet with the US on October 10th. Depending on how those talks go, we could be looking towards eased tensions between the two global powers.
If the White House ever ends up following through with blacklisting Chinese stocks and bonds, however, US investors couldn't include them in portfolios. That causes problems given China's ever-growing economic presence. Chinese assets make up an increasingly larger percentage of global indexes.
Bottom line: *POTUS finds out he has investments in China*

Every day you'll have a chance to open the kimono on one of our live strategies.
The target: JCP (JCPenney) & BABA (Alibaba)
The plan of attack: "Friday's Top Unusual Calls:
2197 JCP November 15 2019 $1.50 Calls for .07
1691 BABA October 11 2019 $185 Calls for .47"
– Kyle "The Dollar Ace" Dennis via his Dollar Ace premium alert email on 9/29
Intel:
⚠️ Believe it or not, JCP is still kicking it. Presumably thanks to suburban moms during back to school szn. 
Late last week, Kyle's Dollar Ace scanners detected some, let's call it, "interesting" options activity on JCP. It could make for an interesting opportunity today.
Kyle is ID'ing opportunities like this every single day and making his Dollar Ace followers boatloads of money with these trades.
Kyle's Dollar Ace strategy is for deal closers only. You in?

☑️ After a nice little Thursday, Tesla had a rough Friday. A judge ruled that the company violated the National Labor Relations Act in 2017 and 2018 by threatening and retaliating against employees. Elon Musk tweeted that employees who joined a union would forego company stock. If Elon's treatment of the SEC is any indication, this judge just opened Pandora's box.
☑️ Meanwhile, another one of Musk's companies, SpaceX, unveiled its Starship rocket. In his address, Musk said the company could put humans in space as early as next year. The Starship rocket which can launch, land, and launch again is set for its next test (orbiting at 65k feet) in the next few months. If things go well at that altitude, the Starship will move to infinity and beyond (read: outer space).
☑️ Fail-Mary. DirecTV has announced that it isn't sold on renewing its exclusive rights contract with the NFL for the satellite TV provider's "NFL Sunday Ticket." Currently, the company pays $1.5B to hold the rights to show NFL games but thanks to cord-cutting, the service believes it has peaked in value. DirecTV actually loses $500M per year, but hey, that's showbiz baby. DirecTV would be open to splitting the rights with another provider which is typically less costly.
☑️ Fashion-rental company Rent the Runway is putting a temporary hold on new customers as it struggles with delivery to its current customers. Your SO's favorite unicorn will be suspending new customer enrollment until at least October 15th. Current customers who have experienced shipment delays scored $200 credits for their troubles. The company opened up its own distribution center over the summer, which has been a complete sh*tshow.
Related Articles: