"This ban checks out…"
– Jason, looking at stats that vaping killed 5 people this year 
and smoking will kill 480k
Hey there carnivores,
Stocks had themselves a day after China helped ease trade war tensions. The tech and industrial sectors led the way.
And today we're discussing POTUS' fight against vaping.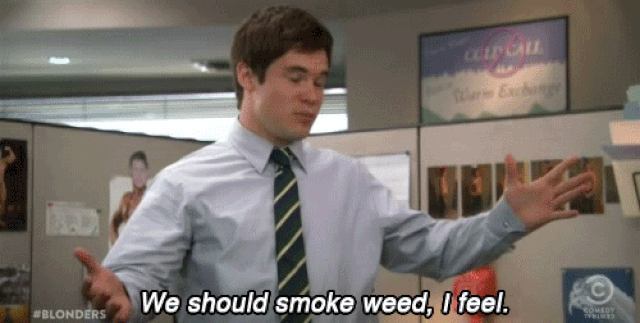 *President Trump has entered the vaping conversation.*
DJT and his administration are getting ready to drop the hammer on e-cig manufacturers in the US, as his crack team of FDA squares works to finalize the removal of all non-tobacco flavored products from the market. That's right, every flavor other than tobacco, including mint and menthol, could be off shelves in as soon as 30 days. 
Seems extreme…
And it is, but the rising number of illnesses related to vaping has put the highest office in the land on high alert. The CDC is currently taking a look into more than 450 cases of strange lung illnesses that it believes are connected to vape products, including 5 deaths.
One theory is that the illnesses are being caused by a vitamin E oil, commonly found in food that many "black market" THC vape cartridges contain. How many times does Stephen A. have to tell you, America?
The youts
The rising number of teen vapers has also raised red flags for Trump and the FDA *Barron Trump blows fat cloud in the Lincoln Bedroom*. According to the HHS, at least 25% of high school students used e-cigs this year, compared to just 21% last year. The "overwhelming majority" of those kids said they were vaping fruit or mint flavors… and have stuffed at least one member of the chess club in a locker in the past 30 days. 
The bottom line
It should come as no surprise that Juul isn't happy about vaping flavor restrictions since fruit and mint flavors make up more than 80% of its sales. The ban hasn't negatively impacted Altria, which owns a 35% stake in the San Francisco based vape startup… yet. On the news, Altria shares fell by less than 1%. 
For combustible tobacco companies, however, the President's power move was welcome news. PMI, Japan Tobacco, British American Tobacco, and Imperial all rose between 1% and 3%.
Bottom line: "The black market for Juul pods is about to go all 'original Four Loko.'" – Jason

Every day you'll have a chance to open the kimono on one of our live strategies.
The target: IPOs… but not just any IPOs… IPOs that are about to go to the f*cking moon…
Ben Sturgill will join Jason and me TONIGHT at 8:30 PM EST to tell us all about his IPO Payday Strategy.
And we don't plan to take it easy on Benny Public Offerings. We'll shake him down for EXACTLY when and how to capitalize on trading opportunities in the life cycle of a new IPO.
Ben even gave (ok, we stole it) us a preview of his IPO Master Calendar that is his cheat sheet for massive profits…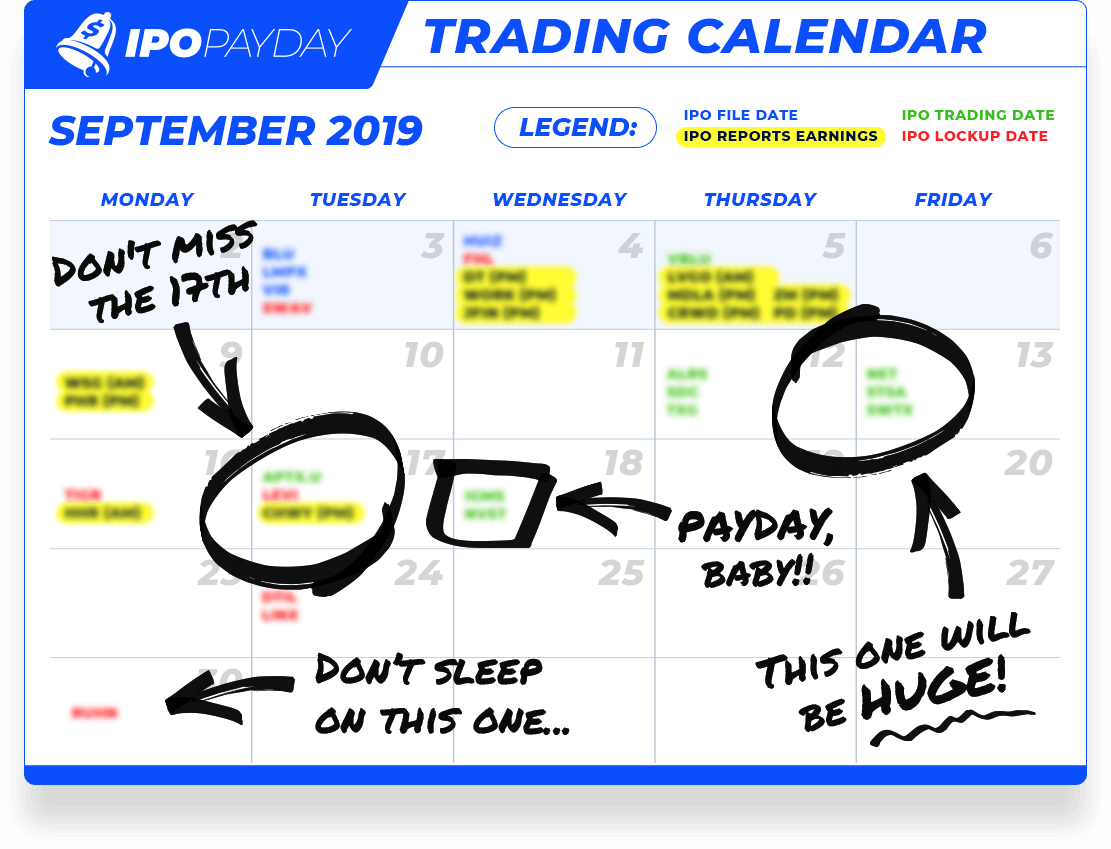 So cancel your date night at Chilis with Nance… those baby back ribs will be there on Friday, but this webinar WILL NOT.

☑️ Pour one out for one of the OGs of O&G. T. Boone Pickens died yesterday from natural causes at the tender age of 91. The "Oracle of Oil" was a gun-slinging corporate raider whose style of investing influenced the likes of Carl Icahn and Bill Ackman. Pickens made a fortune pillaging Gulf Oil, Unocal, and Phillips Petroleum in the 1980s. He led Mesa Petroleum and eventually hedge fund BP Capital, which he called his second act. TBP also had a charitable side. The oilman donated over $1B during his lifetime to various organizations, including his alma mater Oklahoma State. Apparently, donations don't translate to beating Oklahoma at football.
☑️ Playing nice. China and the US have both announced that they aren't going to enforce all additional planned tariff… at least for now. China plans on fully waiving tariffs on some US products for the first time since the trade war began. The list is just 16 products long but includes shrimp, cancer treatment drugs, and fish meal *cancer patients who love Long John Silver's perk up*. Separately, POTUS announced that out of respect for the 70th anniversary of the People's Republic of China, the US would delay its 5% tariff increase from 25% to 30% by two weeks. The increase will now take effect on October 15th. Sounds like communist propaganda, but ok.
☑️ Twenty-three states have agreed to a pact that will allow Purdue Pharma to settle the massive lawsuits it faces related to improperly marketing OxyContin. The plan is for Purdue to declare bankruptcy and then set up a separate trust to deal with settlements related to the lawsuits. The strategy is similar to what Halliburton has done to combat asbestos claims. Thanks, mesothelioma commercials. To fund the trust, the Sackler Family will sell Mundipharma, its foreign network of drug companies. Purdue will also donate $12B to programs throughout the states that help with drug-addiction and public health counseling.
☑️ Bigger is better. Blackstone Group just closed the largest real-estate fund ever with commitments of $20.5B. It's easy to attract that kind of cash when your existing funds have returned 15% on average over the past 27 years. The company's strategy of buying, fixing and re-selling office buildings, warehouses, and other spaces, has been the key driver under Chief Executive Steven Schwarzman.
Related Articles: