"Get off my lawn!"
– Jason, yelling at all of the kids who are about to buy the dip
Markets were down on Tuesday on skepticism about Brexit… which means we're due for a trade war flare-up.
Today we're diving deep on the only two stocks that matter to "kids these days."
Keep raging,
Jeff & Jason


Wait, what? – Chipotle and Snap shares drop on earnings beats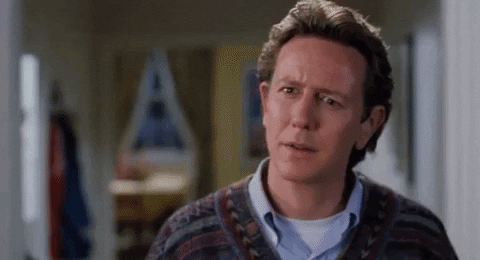 The preferred Mexican Grill of millennials had itself a day on Tuesday, beating EPS ($3.82 vs. $3.22) and same-store sales expectations (11% vs. 9.3%). And its success had nothing to do with impossibly fake meat that has proven popular at other chains. We see you, Del Taco.
You see, Chipotle went all McRib on 'em, releasing limited edition carne asada that costs future E. Coli patients an extra 50 cents a pop (read: average check sizes rose 3.5%).
The steak, which hit stores last month, is the first new protein added to Chipotle's menu in 3 years and will be part of a broader menu expansion strategy under CEO Brian Niccol that will include queso 2.0 (because did you have version 1?) and (dang) quesadillas next year.
What else?
Chipotle also has tech-savvy stoners to thank for its Q3 success. Online sales of Chipotle rose 87.9%, representing nearly one-fifth of total sales for the quarter. 
In its earnings release on Tuesday, Taco Bell's more refined older cousin also indicated that it would add more "Chipotlanes" (no, seriously) after a successful test in 20 stores. $CMG plans to open more than 150 burrito shops in 2020, with half of them including a drive-thru lane for convenience… and, more importantly, discretion.
But not unlike that feeling approximately twenty-five minutes after crushing a double-meat burrito bowl, shares of Chipotle sank more than 2% after hours.
"Eat sh*t, TikTok." – Evan Spiegel
Chipotle wasn't the only stock to have a day best described as… ¯_(ツ)_/¯
The number of daily Snapchat users rose 7M to 210M vs. 207M expected and revenue rose more than 50% vs. the same period last year and beat expectations ($446M vs. $435M). So far, so good.
In addition to Kendall Jenner deciding to STFU, the company pointed to an app overhaul and new advertiser tools as the keys to its quarterly success. 
Still, shares tumbled more than 4% after earnings dropped. "WTF?!" – you probably. Weaker than expected Q4 guidance sent investors heading for the exits. Only Keytar Bear can save us now.
The bottom line…
Despite impressive quarters, both Snap and Chipotle fell after hours. Why? One word: expectations. Snap investors fear that impressive 2019 growth is tapering off and Chipotle stakeholders have higher expectations of the company than Masayoshi Son had of Adam Neumann.
Bottom line: "Hard pass." – everyone over 50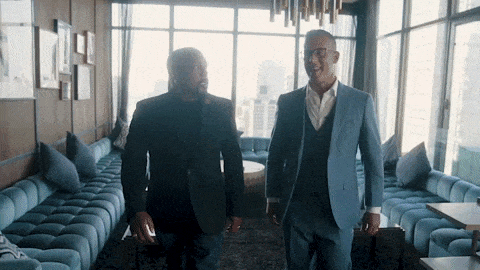 ☑️ Brex-tacular. For the first time since Prince Harry married Megan Markle, UK lawmakers endorsed the Prime Minister's deal for a Brexit plan, a crucial step toward fulfilling Boris Johnson's hopes and dreams. But not so fast BJ! The deal still needs to be approved by Parliament before anything is official, and lawmakers have already denied Johnson's bid to expedite the process immediately after approving the deal overall.
☑️ Buncha junk. Netflix issued $2.2B worth of junk bonds in order to raise cash for the continued development of its original content. The move didn't help its stock, which dropped 4% yesterday. Here's to making DVD rentals great again…
☑️ Verizon announced that it will offer customers on unlimited data plans one full year of Disney+ for free. Tim Cook and the gang are also offering one year of Apple TV+ free with any purchase of an Apple product. Viva La Consumer!
☑️ It was all a stream. Walt Disney isn't just leaving the streaming wars to what we see. The Mickey Mouse maker also announced a deal between Marvel Entertainment and Sirius XM Radio to create podcasts. The podcasts will be scripted and non-scripted episodes featuring superheroes (think: comic audiobooks). Sounds pretty cool, tbh…
☑️ Not a whopper. McDonald's stock sank yesterday as the fast-food giant announced a miss on its sales and profit estimates for the third quarter. Overall, Mickey D's same-store sales grew both in the US and globally, but the rate was slower than expected at 4.8% (US) vs. 5.2% expected. Implementation of kiosks and other initiatives to employ and pay minimum wage to as few humans as possible turned out to be costly. But the Golden Arches hope that the technology, along with the delivery deals it inked this year, will lead to success long-term.
Related Articles: